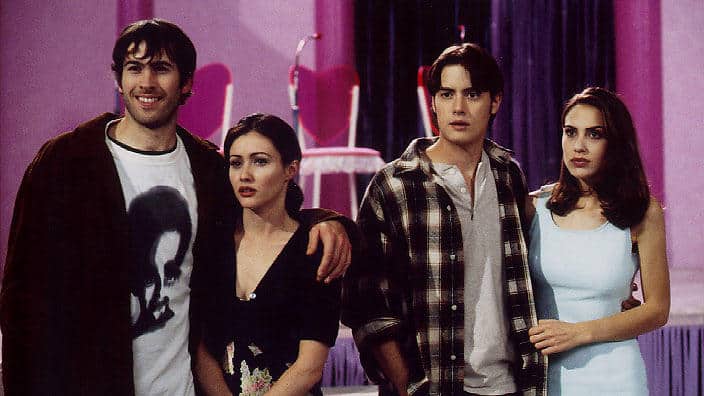 Couple years ago, Kevin Smith took to social media to announce the returning cast for his Mallrats sequel. Everyday, he would announce someone new, like Stan Lee, Michael Rooker, or Jason Lee. The title was tentatively called Mallbrats.
Now it's been a couple years, and there really hasn't been any word else. That is, until this morning. The filmmaker was on the Philadelphia radio station, 93.3 WMMR to talk his latest movie, Yoga Hosers. There, he made the announcement that Mallbrats will now a 10-episode television series.
EXCLUSIVE @ThatKevinSmith confirms #MallRats2 is heading into production…as a 10 episode series! Filming dates TBD pic.twitter.com/jCCQmlEldI

— Preston & Steve Show (@PrestonSteve933) June 10, 2016
Though, he said the same for another project called Hit Somebody. But there hasn't been much movement on that either.
A TV series is an interesting idea. Sam Raimi did the same for his Evil Dead 4 script, which turned into the Starz series, Ash vs Evil Dead. But really, I just want Mallrats 2 in some shape or form. The sequel to Yoga Hosers, and the third in its series, Moose Jaws, will mark the return of Jay and Silent Bob to live-action. Since Clerks 2, they had only been in animated form. To see them on TV would be great. But with all the stars returning, I'm curious to see how this will work around their schedules, if at all.
Source: 93.3 WMMR