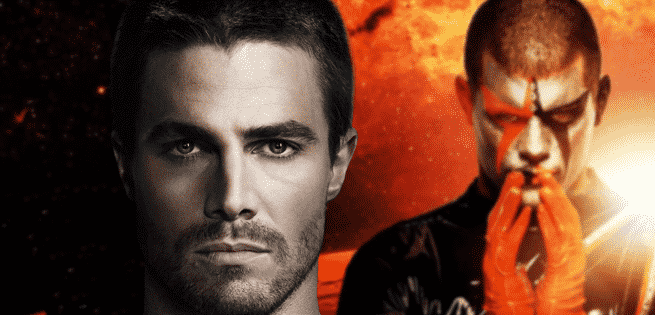 WWE viewers will remember last year when Arrow's Stephen Amell made appearances to fuel his feud with Stardust. The wrestler, who's real name is Cody Rhodes, was the son of the late Dusty Rhodes, who died of stomach cancer last year.
Season Five of Arrow will commence this fall. And such as every summer break, the casting announcements have circled the internet. Previously, we reported on Rick Gonzalez playing the vigilante Wild Dog, and Carly Pope as reporter and future Green Lantern sister-in-law, Susan Williams.
Now, Amell, has taken to his Facebook account, to announce another Arrow casting, since settling down from promoting Teenage Mutant Ninja Turtles: Out of the Shadows.
In a live video, from Heroes and Villains Fan Fest in Secaucus, New Jersey, on a panel with Cody Rhodes, Amell announced that the wrestler will be guest-starring on this next season of the superhero show.
Whether their feud was real or scripted, it surely was only a matter of time when Rhodes returned the favor, and went over to Amell's show.
Make your speculations now. With the other casting announcements so far for this season, the character names have been attached. Pope and Gonzalez's characters are from the comics, albeit minor. Without attaching Rhodes to a character just yet, would this mean that his will be a little more well known and anticipated? I bet my money on a recurring villain.
Season Five of Arrow will premiere Wednesday October 5th.
Source: Facebook