News
Jon Bernthal Says The Punisher Would Beat Batman In A Fight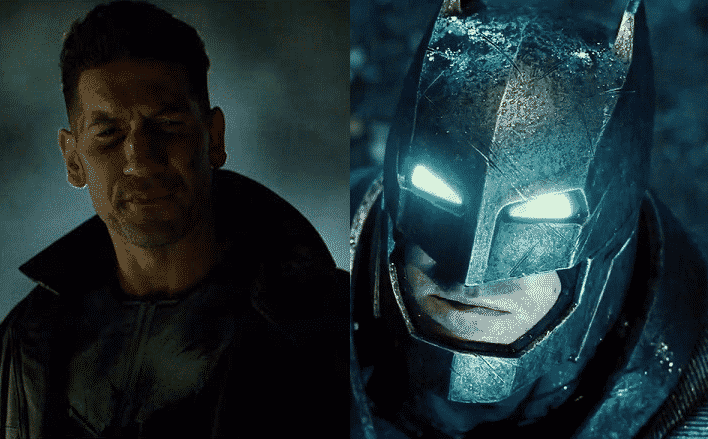 New York Comic Con came and went – but it wasn't without some interesting news. We first reported that Jon Bernthal got inspiration from Thomas Jane's Dirty Laundry short and now, we've stumbled upon another unnoticed quote from the actor's panel at the convention.
In a series of very quick questions to end his panel, the actor was asked who he thought would win in a fight between Batman and The Punisher and his response was straight to the point:
"Punisher."
Given there wasn't elaboration and it was in a quick Q & A session (video of which you can see below), he did refuse to answer a few of the questions earlier in the panel so we figured this would be relevant for a discussion.
While we will never see The Punisher take on Batman on the big screen – or a TV screen (officially, anyway) it's still always a very interesting thought – and a very interesting debate topic.
Both opponents represent the absolute opposite of what the other believes in. And yet the two heroes are equally motivated by unfathomable levels of grief and loss. On one hand, you have quite simply one of the finest soldiers the US military has ever produced. An expert in any weapon you care to name, as well as a master tactician and the undisputed king of the lethal ambush. If you can hold it in your hand, Frank Castle can kill you with it.
That's offset by a hero with limitless funds and the most advanced technology you can conceive. Bruce Wayne can predict your every move, formulate an appropriate response, and there isn't a fighting style on earth he hasn't mastered. Oh, and he doesn't like murderers.
One doesn't believe you have a right to live if you facilitate crime. The other lives by a creed of preventing death, be it offender or victim. Who falls? The Bat via a bullet – or The Punisher via a Punch?
The next time we'll see Batman is when Justice League hits theaters November 17, 2017 and the next time we'll most likely be seeing Frank Castle is when The Defenders premieres on Netflix. For now, however, Season 2 of Marvel's Daredevil is currently streaming on Netflix and Batman v Superman: Dawn of Justice is now available to rent or own.