Though the Judge Dredd series entitled Judge Dredd: Mega-City One was announced a couple of months ago, it probably won't actually be here until around 2019.
The show is yet to cast anyone – though, they are in talks with 2012's Dredd star Karl Urban, per the producers:
"We have been in discussions with Karl about his possible involvement in Judge Dredd: Mega-City One for some time. These conversations continue but we're keen, he's keen – it's just a case of us making sure this show is everything we want it to be.

This needs to be done right – the fans deserve it.

Our team is working hard on scripts for the first season, creating engaging multi-thread storylines, one of which will be Dredd's but others which take us into the wider world of Mega-City One."
Urban even confirmed as much himself:
"I am in discussions with them about that," Urban revealed. "I told them that if they write the material and give Dredd something to do and give him a function, I will be there. I would love to."
Well, to hold you over until that happens, here's some new concept art that has been released – that's sure to get fans excited: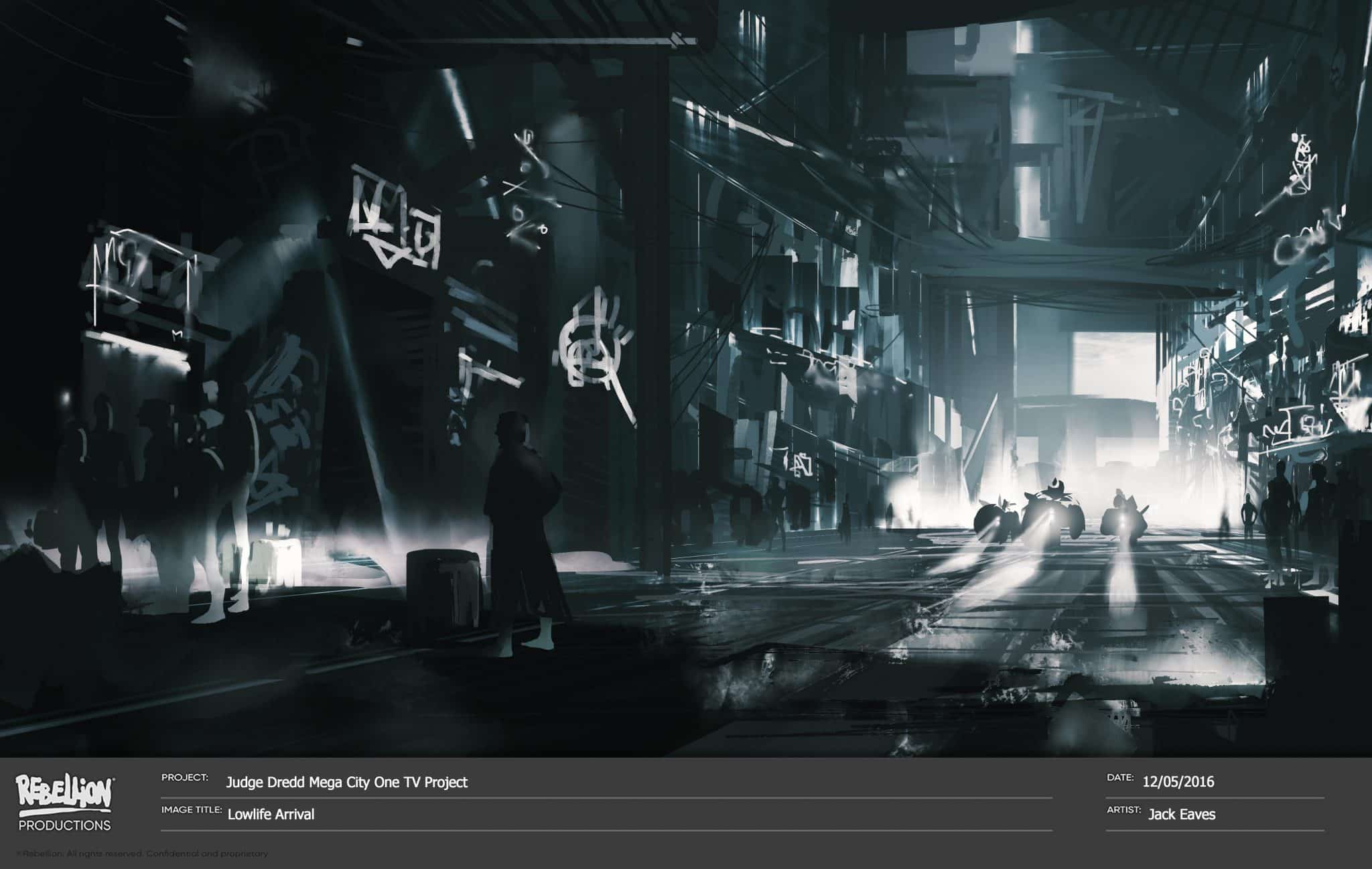 It'll definitely be a little different than the Mega-City One we saw in 2012's Dredd, but that's not exactly a bad thing. The creators have already said they're aiming more towards what it looked like in the comic books, and based on the concept art – I don't think anyone will complain about the updated look.
Be sure to tell us what you think of it in the comment section below!