Earlier this week, we were given a look at Evangeline Lilly's new Wasp costume for 'Ant-Man and the Wasp':
I am honoured to be on set today playing #TheWasp on what would be Jack Kirby's 100th birthday.
.#ThankYouJackKirby #AntManAndTheWasp pic.twitter.com/EBsV8jTK34

— Evangeline Lilly (@EvangelineLilly) August 28, 2017
And now we've been given a look at Paul Rudd's new Ant-Man costume for Avengers 4 in a new Facebook video (via ComicBook):
A screenshot: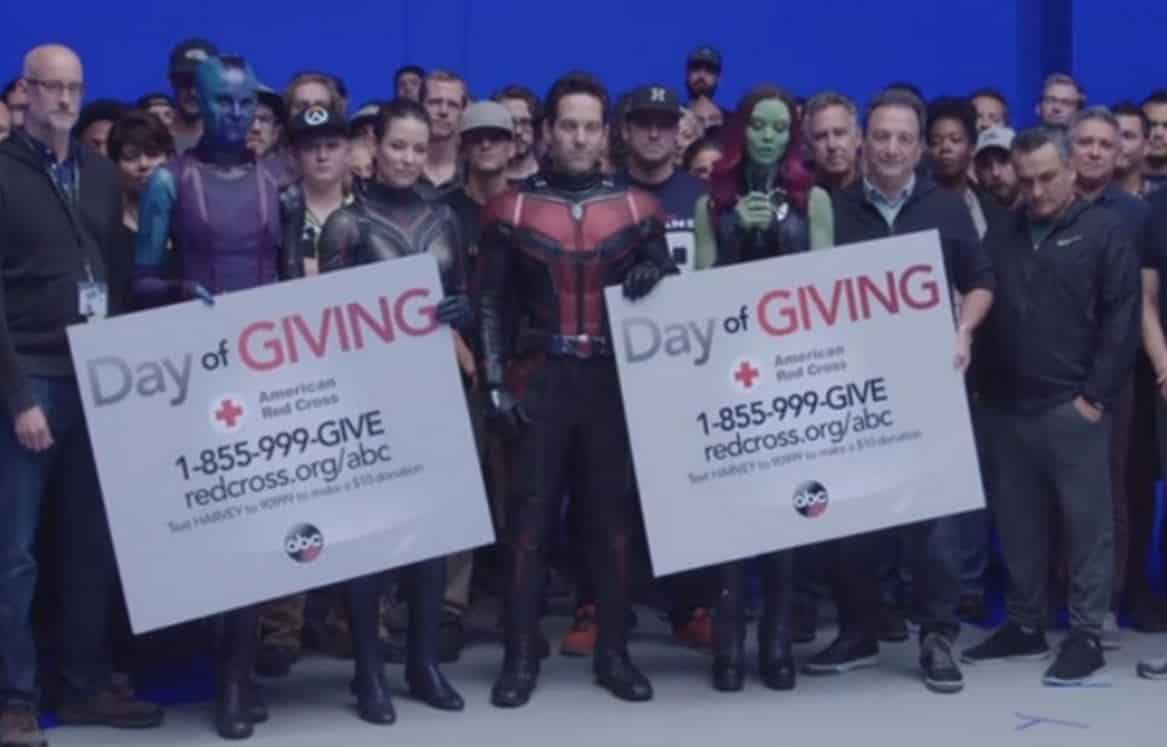 If you'd like to donate to the victims of Hurricane Harvey, you can do so here.
Ant-Man and the Wasp's current synopsis reads:
In the aftermath of "Captain America: Civil War," Scott Lang (Rudd) grapples with the consequences of his choices as both a Super Hero and a father. As he struggles to rebalance his home life with his responsibilities as Ant-Man, he's confronted by Hope van Dyne (Lilly) and Dr. Hank Pym (Douglas) with an urgent new mission. Scott must once again put on the suit and learn to fight alongside The Wasp as the team works together to uncover secrets from their past.
And while not much is known about Avengers 4, we do know that it will end this current arc of the Marvel Cinematic Universe – according to Kevin Feige:
"This original 22-movie arc ends with the untitled Avengers in May of 2019 and then two months later it will be Peter and Spider-Man (on July 5, 2019) that usher us into the aftermath and how things proceed from there."
There's no doubting that Avengers: Infinity War and Avengers 4 are two massive films with very massive implications.
What do you think of Ant-Man's new suit for Avengers 4? Be sure  to tell us your thoughts in the comment section below!