Fans have been hoping for months now that we might see Superman's iconic black suit show up in the Justice League film – and even Henry Cavill himself has teased it. Now, it looks like our wish might finally come true.
A user on Reddit has revealed pictures from Mattel's latest catalog, highlighting the DCEU tie-in action figures. And what do we have here? The first series shows our heroes in their most familiar forms, but the second includes alternate costumes. Batman (not gonna lie, I don't see a difference from the first one), Cyborg, Aquaman, and – woohoo! – a black-clad Superman all make an appearance.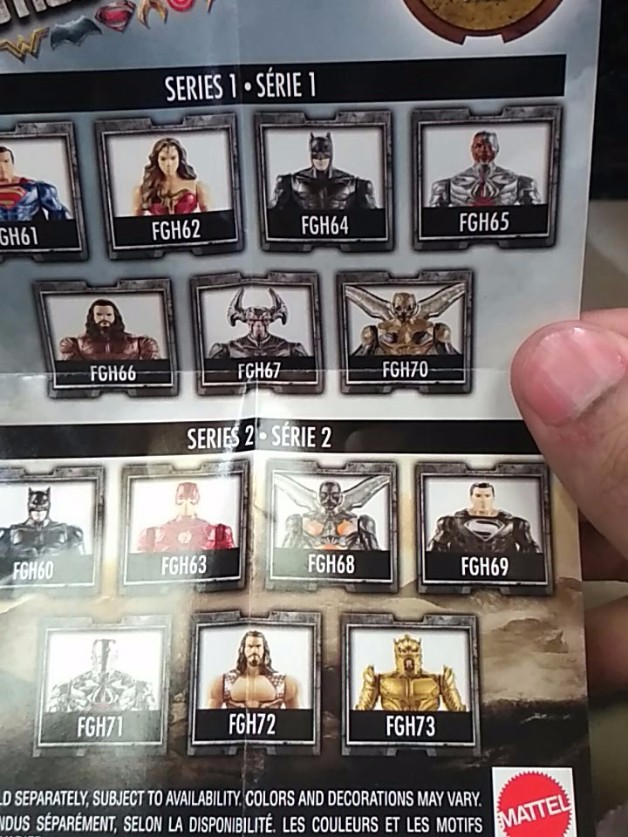 Comic readers will recall that in the "Death of Superman" storyline (which, in fact, saw Supes killed by Doomsday, just as he was in BvS), the Son of Krypton returned to earth with a decidedly different look. Gone was the brightly dressed, clean shaven boy scout. In his place, a bearded Clark Kent in a black and silver suit showed up.
There have been rumors for months that this costume was going to be featured in the movie (fueled by the sight of a contractually-barred-from-shaving Henry Cavill), and this seems to confirm it. While it isn't an absolute guarantee, film tie-in toys generally stick pretty close to what we see on the screen.
Here's hoping that black Superman is as awesome on film as he is in the comics.
Are you looking forward to seeing this version of the character come to life? Be sure to tell us all of your thoughts in the comment section below!