First Look at Official 'I Spit on Your Grave' Sequel 'Deja Vu'
There's been unofficial sequels, remakes, and sequels to remakes. But now the original I Spit on Your Grave is getting a true sequel 40 years after the first movie horrified audiences. And better yet, it'll see the return of Camille Keaton as Jennifer Hills!
The sequel will open in New York with Jennifer Hills living with her model daughter Christy Hills. Unfortunately the two are ultimately kidnapped by the relatives of Hills' kidnappers from the first film for revenge.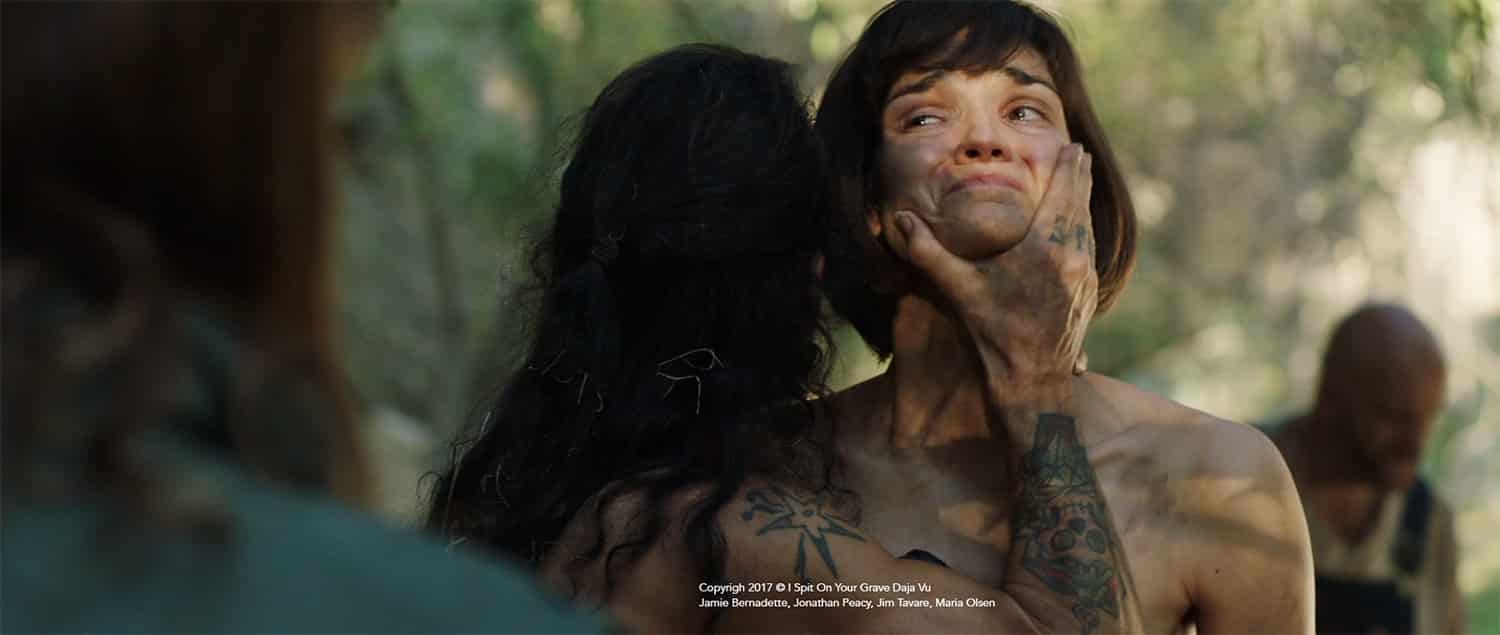 Jamie Bernadette, who plays, Christy Hills, recently spoke about the sequel:
"Playing the daughter of Jennifer Hills was an incredible honor having been a fan of the original film long before my first audition for the sequel," Bernadette says. "The role proved to be one of the most trying of my career but simultaneously, one of the most rewarding. I am grateful and humbled to be part of the I Spit on Your Grave legacy."
While there is currently no distributor, Anchor Bay released the previous two entries in the franchise.
Jan O'Connell and Terry Zarchi will be producing the film while Meir Zarchi will direct once more.
The original I Spit on Your Grave is considered one of the most extreme exploitation films ever released. While it was originally met with negative reception from critics, it's gone on to have a cult following and spawned an unofficial sequel decades before this new one went into production.
In 1993 the "sequel" was released as "Savage Vengeance" and also featured a return from Camille Keaton under the alias Vickie Kehl. The film barely falls under 65 minutes in length with severe continuity errors following the original film. Director of the original film Meir Zarchi even sued the filmmakers behind it.
It's only fitting that now Zarchi will get the chance to make his own sequel.