Justice League is set to be released in less than a month and news about what happens in the film has not slow down. We all have an idea of the story set in the film. The heroes must unite after the death of Superman to fight an evil force by the name of Steppenwolf in order to save the world from total destruction or takeover.
Of course it's going to feature Batman, Cyborg, Wonder Woman, The Flash, and Aquaman; otherwise that would be really weird having a movie called Justice League without the "League".
In the latest issue of Total Film magazine, Jason Momoa offered some insight on his character and the chance of him butting heads with Batman and Cyborg.
"I'm definitely going to be more of the outside; the skeptic who's going to question everything," Jason Momoa says about Aquaman in Justice League. "It's really about trusting ourselves and trusting each other. It's really working out that individually we're all missing something but together we can absolutely save the world. So it's really just fighting with your own shortcomings. And I have a lot."

"Me and Cyborg do not get along at all," Momoa continues. "I don't trust him as far as I can throw him. And over time, that will change. It's the same thing with Bruce. I'm like, 'Nah, I'm not buying into it.'"
Total Film magazine also gave us a sweet pic of the hero doing his swimming thing from the film, which you can see right below.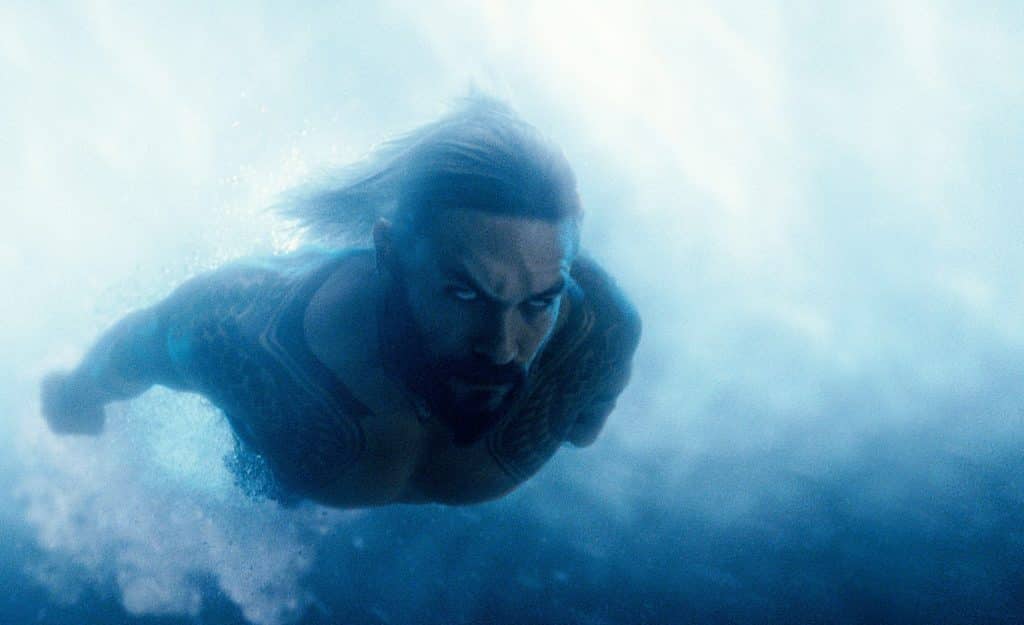 Are you guys still looking forward to seeing the Justice League film? Of course you are but let us know what you think anyway!