The first look at Jason Momoa in the upcoming Aquaman movie has arrived, and if the star's looks are anything to go by for the upcoming film, it'll be a great movie!
Of course, that's obviously not the case – though it still looks intriguing. The picture comes courtesy of EW: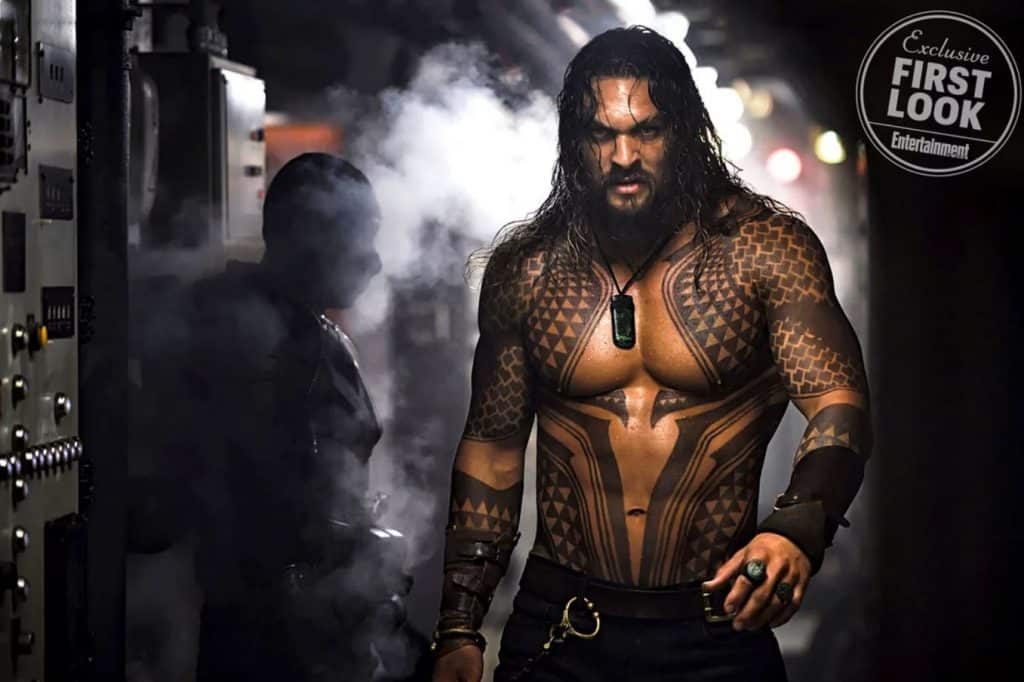 Momoa said that it'll be different than Justice League:
"Justice League was only a weekend in Arthur Curry's life. This is a totally different beast. In Aquaman, you see when his parents met and what happened to hem. Then the little boy being raised and finding his powers and going through that and never being accepted on either side. And then becoming this man who puts up all these walls. You just slowly see this man harden up and be completely reluctant wanting to be king and not knowing what to do with these powers he has. I think James Wan just killed it."
James Wan added:
"It's going to look very different, it will feel very different — aesthetically, tonally, story-wise — it's my own take. t's a much more a traditional action-adventure quest movie."
Though we haven't had any footage from the movie yet, a footage description from what was shown this year's San Diego Comic Con was revealed, which said:
It begins on the ocean with two old fishermen. They're listening to the radio and suddenly it looks like they have a bite. But it's not a fish. It's something big moving under them. The camera pulls back and we see that there are enormous underwater ships moving beneath the tiny fishing boat. One of them even has a shark fin that sticks out of the water. The fishermen are speechless.

The camera goes under the water and we see that there are HUNDREDS of ships and armored men riding sharks.

The scene cuts to Aquaman himself, standing with his trident.

"You don't want to maybe talk this over?" he says to an offscreen opponent.

"Yeah," he smiles. "Me neither."
For now, you can see Jason Momoa's Aquaman in Justice League, which is currently playing in theaters everywhere. Aquaman hits theaters December 21st, 2018.
Are you excited for the Aquaman movie? Be sure to tell us your thoughts in the comments!