While many assumed Season 1 of Marvel's Jessica Jones was the last time we'd see David Tennant's Kilgrave, that apparently is not the case, as the first official photo from the upcoming second season reveals he will have a prominent role.
The first look (as well as plot details) comes courtesy of EW: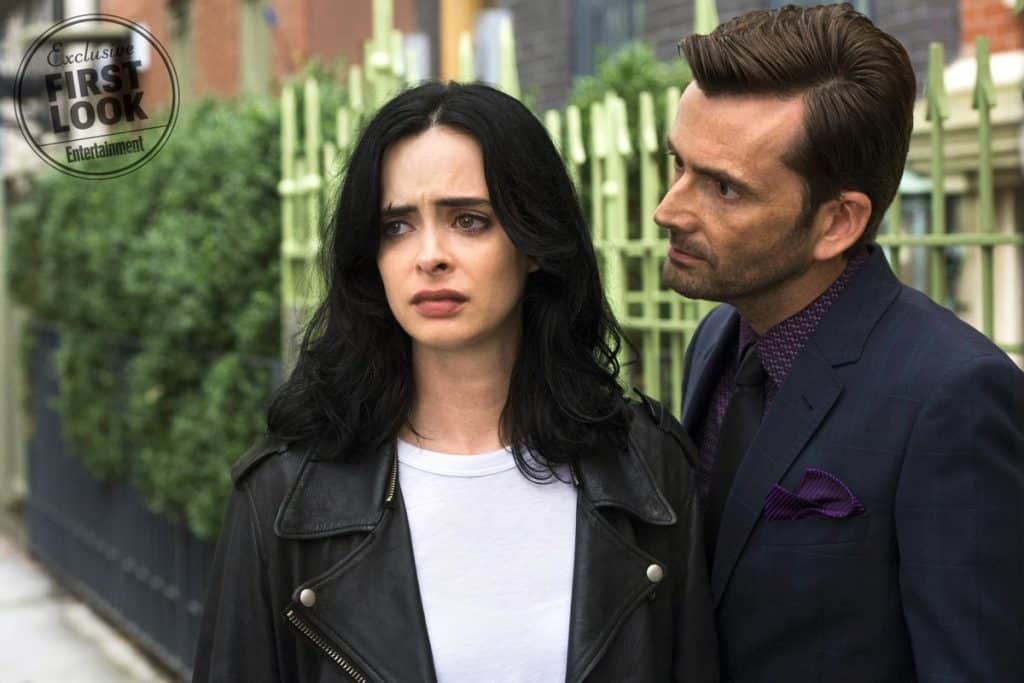 For those of you who have been tracking the developments of the second season, Tennant's return shouldn't be that surprising. Set photos revealed Kilgrave would be back quite some time ago.
As Krysten Ritter put it:
"Having David back on set was amazing. We had such a great run the first season, and it felt like a celebration, having him back. The content is maybe not much of a celebration [laughs], but having him be present and spending time with him on a personal level kind of felt like one."
The Season 2 synopsis has also been revealed:
New York City private investigator Jessica Jones (Krysten Ritter) is beginning to put her life back together after murdering her tormenter, Kilgrave. Now known throughout the city as a super-powered killer, a new case makes her reluctantly confront who she really is while digging deeper into her past to explore the reasons why.
Ritter also talked about a few key points of the upcoming season:
"I think what we can say is that what we've done again is kept the story very personal. If season 1 was in her head and in her mind, then season 2 will be more in her heart. This season is more emotional. It's still a psychological thriller, but it's more of an emotional thriller this time."
She added:
"Just by nature of a new structure and it being more emotional, you have to expand the world beyond just Jessica's head. We're allowing Carrie-Anne Moss and Hogarth's story line, Rachael Taylor who plays Trish, and Eka Darville who plays Malcolm to have more opportunities for development so our world will feel a little bigger. The show is still totally focused on Jessica, but the supporting players are getting great moments to shine this season."
Marvel's Jessica Jones will return to Netflix sometime in 2018.
Are you excited for more Jessica Jones? Be sure to tell us all of your thoughts in the comment section!