Film & Television
New Infographic Reveals All The Characters Marvel Studios Can Now Use
Earlier today, it was announced that Disney has officially bought 21st Century FOX, in a landmark deal that will see characters like the X-Men and Fantastic Four finally in the hands of Marvel Studios for the Marvel Cinematic Universe.
While this could get confusing for some, thanks to The Geek Twins, we now have a detailed breakdown of just what the deal means: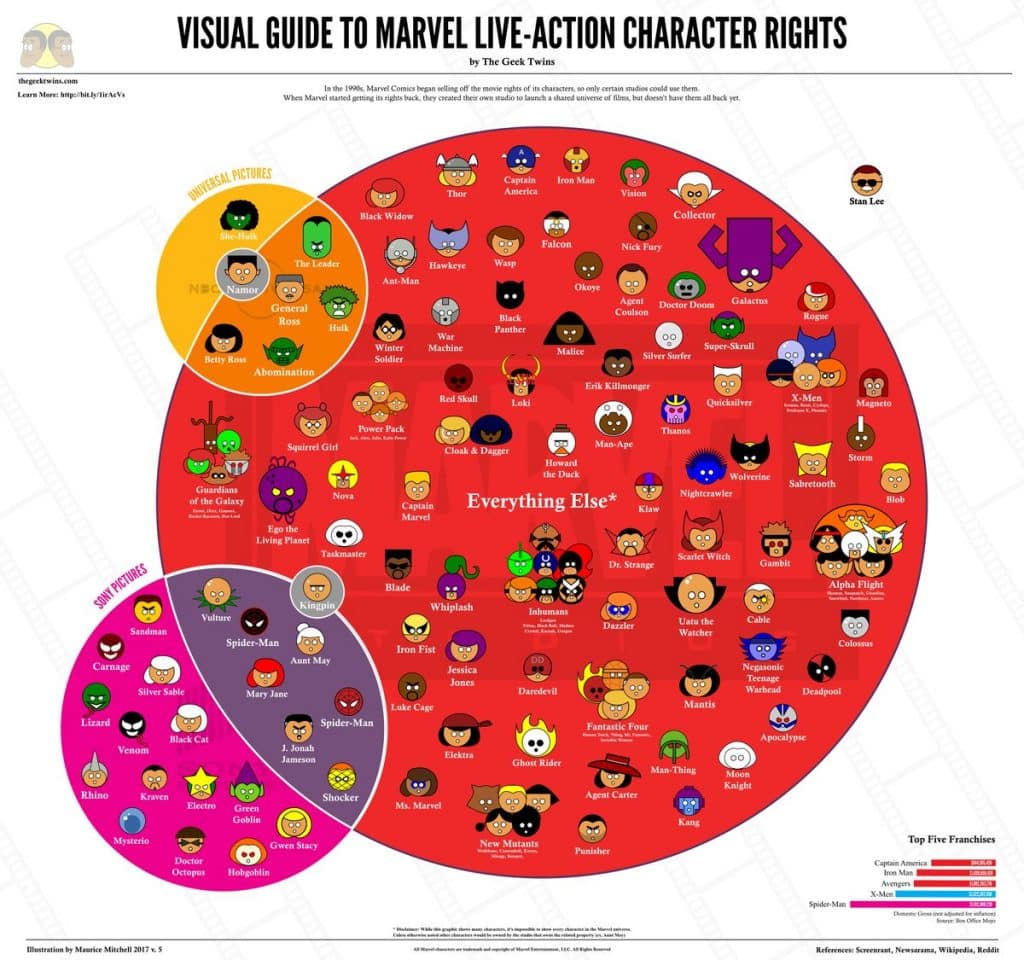 While there was some speculation that Fantastic Four might not be able to go through as part of the sale, the press release we were given earlier did specifically mention those characters:
"Combining with Disney are 21st Century Fox's critically acclaimed film production businesses, including Twentieth Century Fox, Fox Searchlight Pictures and Fox 2000, which together offer diverse and compelling storytelling businesses and are the homes of Avatar, X-Men, Fantastic Four and Deadpool…"
While it's uncertain just when we'll get our first official outing for any of these characters under the Marvel Studios banner, we do know that Hugh Jackman won't be playing Wolverine when the time comes. Per the actor:
"…for the whole 17 years I kept thinking that would be so great, like I would love to see, particularly, Iron Man and the Hulk and Wolverine together. And every time I saw an Avengers movie I could just see Wolverine in the middle of all of them like punching them all on the head. But it was like, 'Oh well, that's not gonna happen,' and it was interesting just when I first saw that headline — it was just the possibility of it and who knows what's gonna happen, obviously — I was like, 'Hang on!' But I think, unfortunately, the ship has sailed for me, but for someone else I would like to see Wolverine in there."
Whatever happens, we're sure Marvel Studios knows what they're doing – based on their track record.
What do you think of the deal? Are you excited for the future of the Marvel Cinematic Universe? Be sure to tell us all of your thoughts in the comments!