One of the biggest highlights of the last two series of Marvel's Daredevil has definitely been Vincent D'Onofrio's portrayal of Wilson Fisk, better known to comic fans as The Kingpin. Whilst D'Onofrio's Fisk was definitely a great take on the character, he still wasn't one hundred percent accurate to his appearance on the page. However some recent concept art for the upcoming third season of the Netflix show has revealed a much more comic accurate look at the character.
The artwork, which was was released on Art Station, was drawn by James Holland for the new season, and as you can see it features a Wilson Fisk torn almost directly from the comics in his classic white suit. You can check out the concept art below.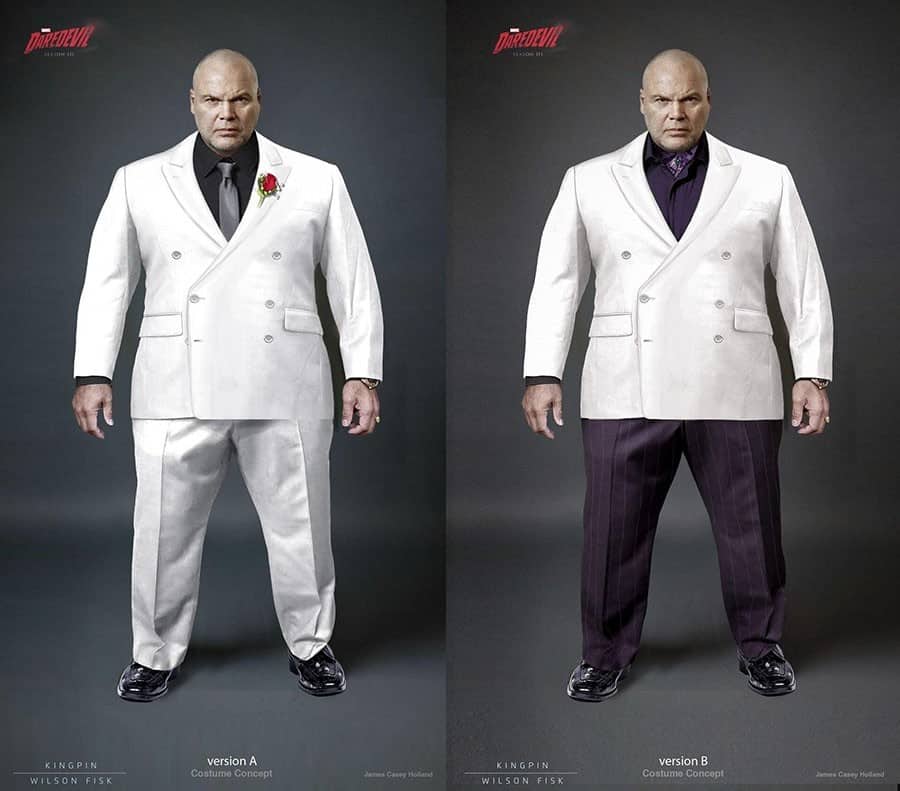 The series itself took a much more realistic approach to the villains attire, with the character wearing a simple suit manufactured to be protective by Melvin Potter. However the characters original look was referenced twice in the shows first season. The first was when Fisk's love interest, Vanessa, referenced a previous suitor wearing a white suit and Ascot whilst the second was when we saw Fisk clad in a white prison suit at the end of the first season.
Whilst it's unknown if this will be the final look that they choose to go with in the third season, it would definitely be a treat for fans to see in live action. D'Onofrio has already teased a mind-blowing arc for his character in the season so whatever the case, it sounds like we are in for something special when the series returns to Netflix next year.
What do you think? Would you like to see this costume in live action? Or would you prefer it stay on the page? Let us know all of your thoughts below!