It is time for more released images to get you hyped for the upcoming event of Avengers: Infinity War, and although we have seen so much, we can bet you have not seen anything like this. We get a slightly surprised and very angry looking image of the Guardians of the Galaxy with the short haired and out of place Thor. With this being just a little taste of what I can assume, is a large and amazing scene in the film, it does make your brain fire 1001 questions at you and you can bet that none will be answered until the day of.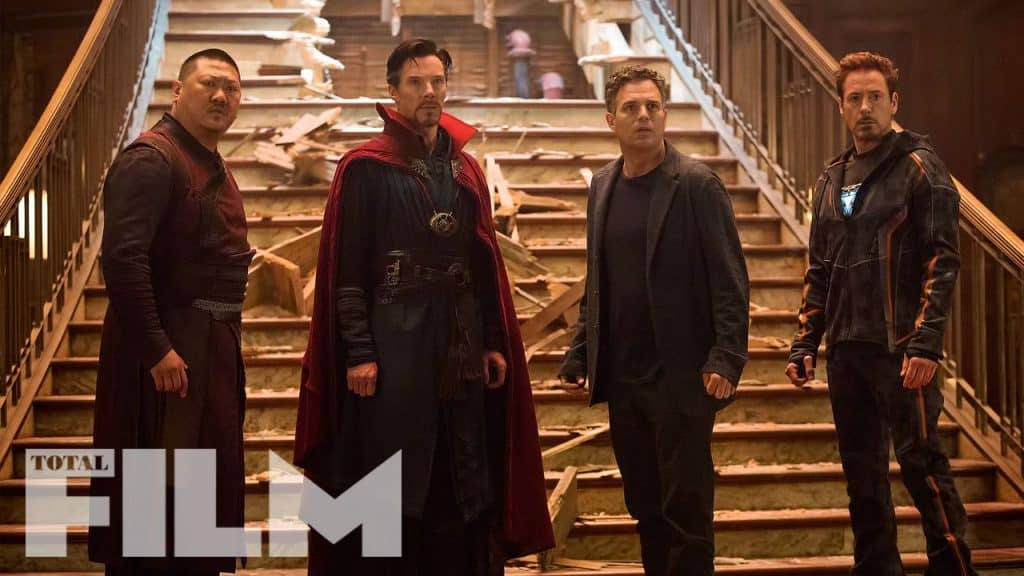 The new images and the new cover where released by Total Film Magazine, and although a picture is worth a thousand words and a movie is worth a billion, it still is great to see a new little clip from the film. We get to see a very brooding and unsure Peter Quill (Chris Pratt) along side his mix matched team looking suspicious and almost angry to see Thor standing in front of them. All of them are either pointing a weapon or ready to attack at the drop of hat, good thing Thor does not wear a hat.
We also get to see a few Avengers standing in shock at whatever they are seeing, and that begs the question, what is Thanos or his minions doing?
So, take a gander at the new released images, see if you spot anything that someone may have missed or just look because they are cool pictures. This will get you even more excited about seeing Infinity War because with everything we have seen, and all the interviews we have gotten to read, Marvel and The Russo Brothers still have mystery and something very hidden up their sleeve.
Do you see anything new we may have missed? Would you wish that more gets released or have you seen enough at this point? Be sure to let us know in the comments below!