At this point in time, we don't actually really know who the villain of Deadpool 2 actually is. Sure, we know that Josh Brolin's time travelling badass, Cable, will be involved, but in regards to who the big bad is – we have no idea. Early rumors pointed to the character, Black Tom, however we haven't seen anything of the character in any of the marketing. Another name that has been thrown around was Cain Marko, otherwise known as The Juggernaut. Now, thanks to the most recent trailer we may have out first look.
The new trailer aired on AMC last night during the finale of The Walking Dead, or as the marketing called it – The Walking Deadpool. Cue the 'Well, that's just lazy writing' GIF.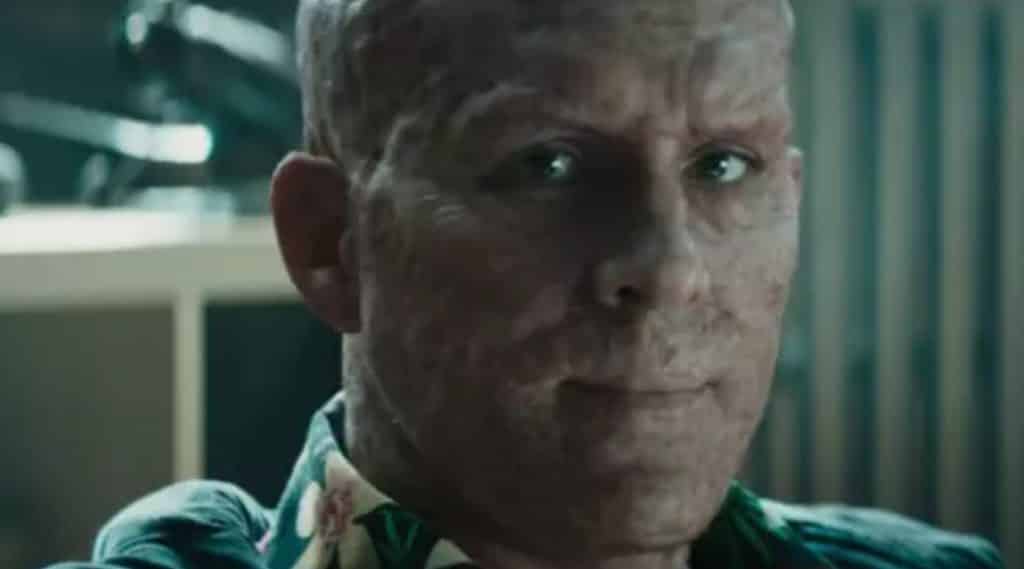 During the trailer you get a blink-and- you'll-miss-it you can see Stefan Kapičić's Colossus punching something round and metallic, something which looks suspiciously like the X-Men villain's trademark headgear.
Check it out below and see what you think.
Juggernaut confirmed for Deadpool 2… pic.twitter.com/Mndl4vL3RK

— Deadpool (@LethalDeadpool) April 16, 2018
The footage appears to have been taken down – but luckily, a screenshot was saved, as you can see above.
Earlier rumors had pointed to the character appearing in the film, merely to be killed off mere moments later in an attempt at a joke. Cue the 'Well, that's just Lazy Writing' Gif again please. It would certainly be disappointing if this does turn out to be the case, especially since the character's last live action appearance was less than stellar back in X-Men: The Last Stand – when it was Vinnie Jones in the role. The character is definitely due some justice, although at least we can trust that Disney will treat the character with dignity when the Fox deal eventually goes through.
We will see whether this is in fact what is going on when the film hits theaters next month.
What do you think? Do you think this is the Juggernaut? What role do you think he will play in the film? Let us know below!
https://www.youtube.com/watch?v=x1YiBnH04FU&feature=youtu.be