Everyone has been thinking about killer clowns ever since Andy Muschietti's IT movie adaptation hit theaters late last year. Now it seems like another clown horror film comes out every few months. We've had The Terrifier, the announcement of 3 From Hell with Captain Spaulding, and now Crepitus.
What's interesting about Crepitus, however, is that it stars genre actor Bill Moseley as the clown. An interesting twist, considering he'll be starring alongside Sid Haig's Captain Spaulding in the upcoming sequel to The Devil's Rejects that we mentioned above.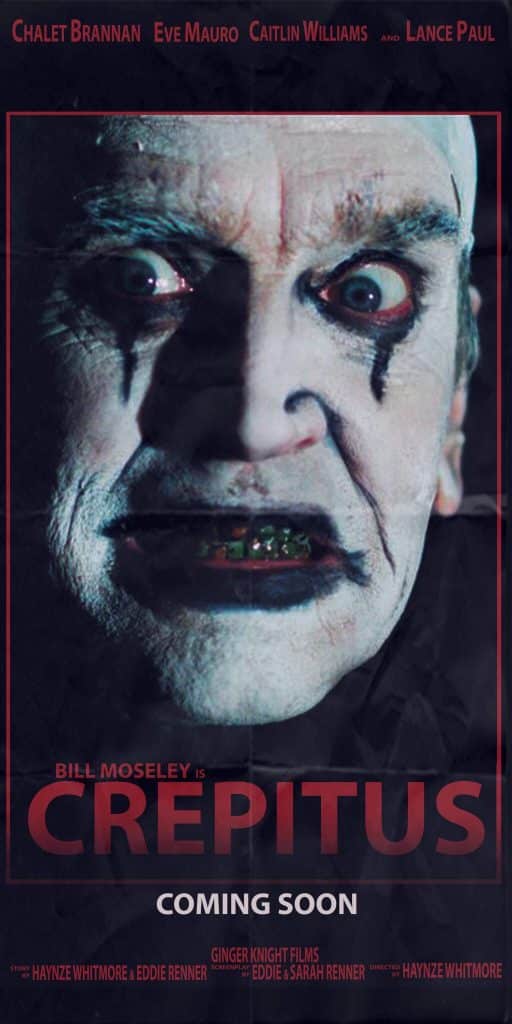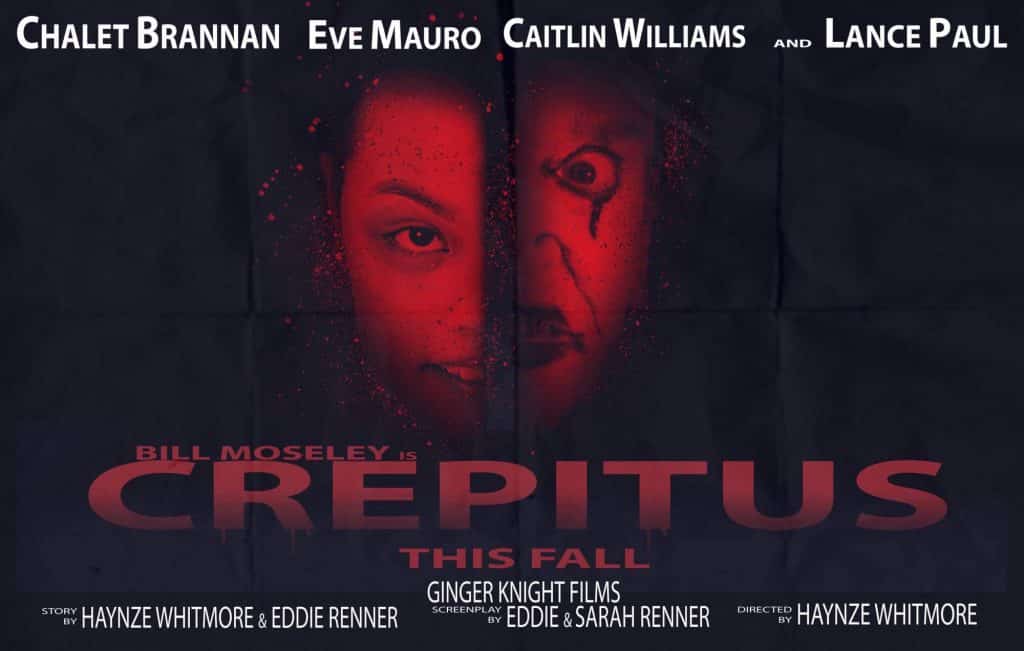 As always, we can expect Moseley to give the role his best effort. He's always been a bit of a clown anyways, just think of his character Chop Top from The Texas Chainsaw Massacre Part 2. And as you can see from the two new posters, he certainly looks as fierce and eerie as you'd expect. Plus with the white clown makeup, it's very reminiscent of his Chop Top character.
In Crepitus…
Seventeen year old Elizabeth and her younger sister Sam are thrust into circumstances more terrifying than life with their abusive, drunken mother when they are forced to move into their deceased Grandfather's house. Frightened beyond belief, they are forced to learn horrible things about their family history. Never mind the ghosts in the house, there is something far worse that takes an interest in them … a cannibalistic clown named Crepitus.
Eddie and Sarah Renner wrote the script, which also stars Eve Mauro, Chalet Brannan, Lance Paul and Caitlin Williams.
Crepitus should release sometime this Fall.
Are you excited for Crepitus? How do you think the film will turn out? Let us know in the comments section down below!