'Captain Marvel' Filming Location Hints At Surprise Character
Captain Marvel is probably Marvel's most anticipated film after the events of Avengers: Infinity War and that particular end credits scene. So, people are clamoring for any information for the set of the film. And, as the film moves production to New Orleans and some casting info has popped up, a new rumor has gained some legs. That's right, the latest rumor is for Marvel character, Monica Rambeau, might be showing up in the film!
For those of you unfamiliar with the character, Monica Rambeau debuted all the way back in 1982 and was the Avengers first African American heroine and eventually team leader for a time. With the ability to turn herself into energy (after being exposed to extra dimensional rays), she briefly took up the mantle of Captain Marvel before going by Photon, Pulsar, and now Spectrum.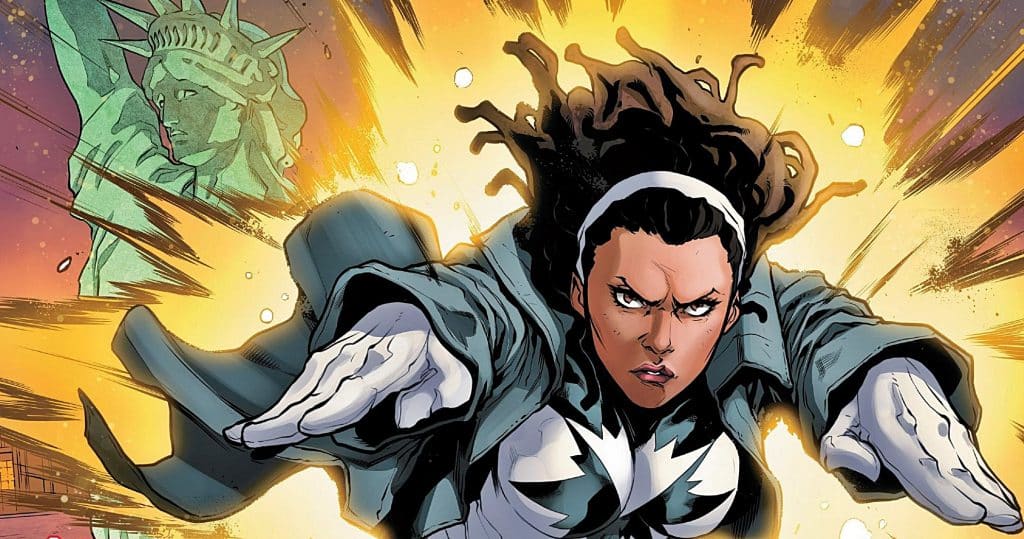 After DeWanda Wise was cast, the rumor began to percolate that she may be playing the character. Now that she has had to exit the project due to scheduling conflicts and has been replaced with Lashana Lynch on top of the filming going to New Orleans (where the character Rambeau is from), the spark of rumor has become a full on flame of an idea.
As first reported by Omega Underground, the production with kick off in New Orleans in late June. The film has had very tight security as far as what is actually going on, but we do know that a young, two eyed Nick Fury is involved, as is a young Agent Coulson. We also know that the Krees and the Skrulls will be involved. But will we also get the surprise addition of Rambeau?
Are you looking forward to seeing Rambeau in Captain Marvel? Let us know in the comments below!