First Reviews For 'Jurassic World: Fallen Kingdom' Are Here
Jurassic World: Fallen Kingdom is a pretty highly anticipated movie, fresh of the heels of the first Jurassic World movie making a ton of money at the box office back in 2015. But with this much anticipation – could the sequel deliver? And could it deliver without as much product placement as the first film? Probably unlikely, but you never know.
The Rotten Tomatoes score is still being calculated, but it looks like its getting a pretty positive reaction. Obviously this can change, and we'll update it when it does. Here are some of the big reviews:
The Good
Newsday: Fallen Kingdom sticks to the series' dependable template.
Hollywood Reporter: A thrill ride that finally escapes the theme park.
Entertainment Weekly: The less you try to dissect it, the more you'll enjoy it.
Variety: The first "Jurassic World" was, quite simply, not a good ride. "Fallen Kingdom" is an improvement, but it's the first "Jurassic" film to come close to pretending it isn't a ride at all, and as a result it ends up being just a passable ride.
CinemaBlend: Jurassic World: Fallen Kingdom is a high-class summer blockbuster, with some unexpected emotions, a heap of the action that one would expect from such a film, and a dash of surprisingly dark moments.
IGN: It's a brave choice to literally blow up everything that's come before but one that definitely pays off in Fallen Kingdom.
Digital Spy: The initial joy of Fallen Kingdom's action extravaganza is tempered by the smaller-scale feel of its second half, even as a strong ending suggests another evolution in this storyline. All of which balances out into a perfectly enjoyable franchise entry…
Irish Times: The wonder has long gone. But there is, in such sequences, still some fun to be had. That is enough to be going on with.
Vanity Fair: But at least Fallen Kingdom considers the idea of letting go, making it a more thoughtful and interesting film than its immediate predecessor.
The Bad:
TheWrap: How hard is it to make running away from a rampaging dinosaur look at least a little exciting?
IndieWire: The franchise's latest entry takes its cues from the knuckleheaded plotting and CGI overload of Jurassic World, where super-sized dinos face dumb capitalists and bleeding-heart environmentalists toil to save the day. We all know the drill.
Village Voice: …but it all just hangs there like so much else in this movie, undeveloped concepts that could one day be turned into a genuinely exciting, surprising film. Jurassic World: Fallen Kingdom is, sadly, not it.
Den of Geek: Its opening plays less like a scene from a Spielbergian classic, such as Jurassic Park or Jaws, and more like an effectively directed and higher budgeted sequence out of Jaws 3D.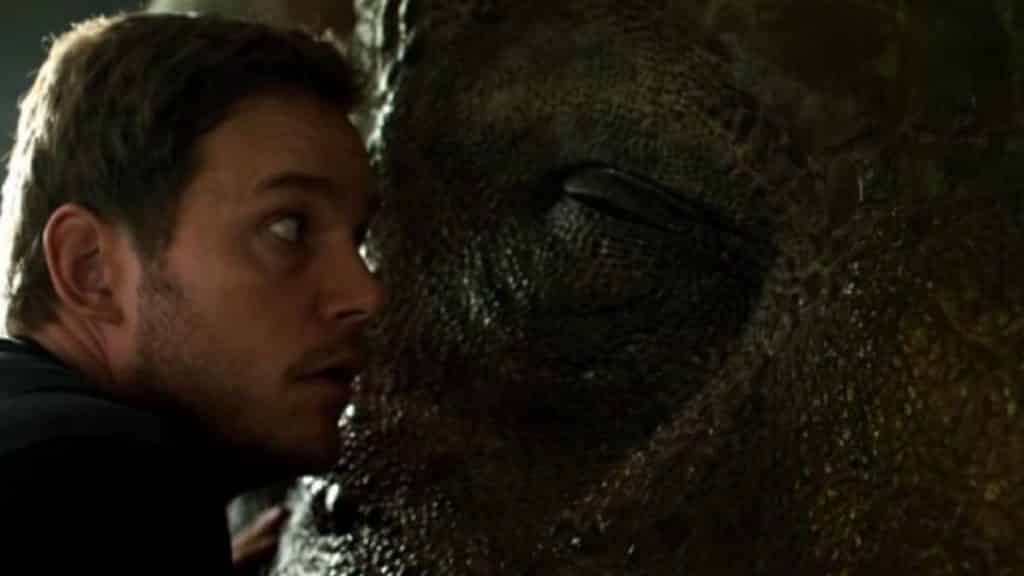 Whatever the case may be, we can still expect this movie to make a lot of money at the box office. Kids love dinosaurs and Jurassic Park, and while it might not make as much as the 2015 film, it should still end up doing alright. The trailers and footage have also pointed to a much different film.
What do you think of this? Are you surprised by the reviews of the film? Be sure to tell us all of your thoughts in the comments down below!