Before the scene was cut, last year's Thor: Ragnarok was set to introduce the first LGBT character to the MCU in the form of Tessa Thompson's Valkyrie. However despite it's omission, a recent comment from Kevin Feige has hinted that it will likely brought up again in a future film. He also revealed that this one top of this, a completely new character is also likely to be seen in the near future.
The Marvel Studios producer was recently interviewed by The Playlist, where the subject was broached. It was here that he seemingly confirmed Valkyrie's status as the first LGBT character. Check out the exchange below:
The Playlist: When are we getting a Gay, Bi, LGBTQ, out character in the MCU? Is it even in the works?

Kevin Feige: Yes.

The Playlist: That's the answer?

Kevin Feige: Yeah, that's the answer.

The Playlist: It's not someone we've seen yet, I'm guessing?

Kevin Feige: Both.

The Playlist: Both?

Kevin Feige: Both ones you've seen and ones you haven't seen.
It certainly seems to point to this character – although it could be any number of characters. What's more interesting is the possibility of a new character soon to be appearing in the near future.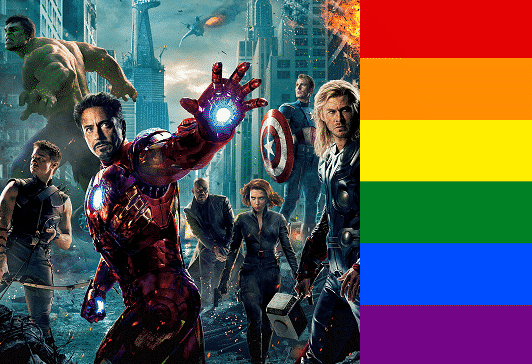 There are many options as to who this could be, one of the more recent characters on the page is America Chavez who was introduced as a lesbian character from an alternate universe or Raz Malhotra, who was introduced by Nick Spencer as the new Giant-Man – who was revealed to be in a relationship with another man in his debut appearance.
Perhaps the most famous character to come out in Marvel Comics history was Bobby Drake, better known as the X-Men member, Iceman. It could be that Feige is subtly confirming that the Fox characters are in fact coming home. We can only dream.
No matter who he is referring to, it's still great news that we will be seeing more representation in future films.
What do you think? Who do you think he is referring to? Are there any LGBT characters you would like to see? Let us know below!