First Footage From DC's 'Shazam!' Movie Has Leaked Online
San Diego Comic-Con is one of the biggest events of the years from comic book movie news. Warner Bros. and the DCEU are planning on having a big presence at the event at Hall H, with tons of news, footage, trailers, and more promised. However, ahead of this, DC showed some behind the scenes footage of Shazam! at the Odessa Film Festival in the Ukraine, and it has now leaked online, albeit low res.
A leaked clip promoting #SHAZAM in Odessa Film Festival (Ukraine) 🎦 pic.twitter.com/Mkf9Ahuy1f

— Asher ⚡ (@sonofjody) July 16, 2018
part 2.

cc: @notzachcrylevi pic.twitter.com/YIwPZdhYn0

— Asher ⚡ (@sonofjody) July 16, 2018
In the footage, we get to see a lot of Zachary Levi having fun as the titular hero, as well as a snippet of a fight between Levi and Mark Strong's Dr. Sivana.
We've also been given a new picture from the film:
New look at #SHAZAM from @EW pic.twitter.com/yccOifSaGF

— ComicBook Debate (@ComicBookDebate) July 16, 2018
For anyone worried about the portrayal of this character, don't be. They really seemed to be doing this character justice, from the attitude and demeanor down to the uniform. Levi portrays that youthful innocence of a kid suddenly gifted with superpowers and responsibility to a tee (at least so far as we can tell from this footage). It's like Big, but with superpowers.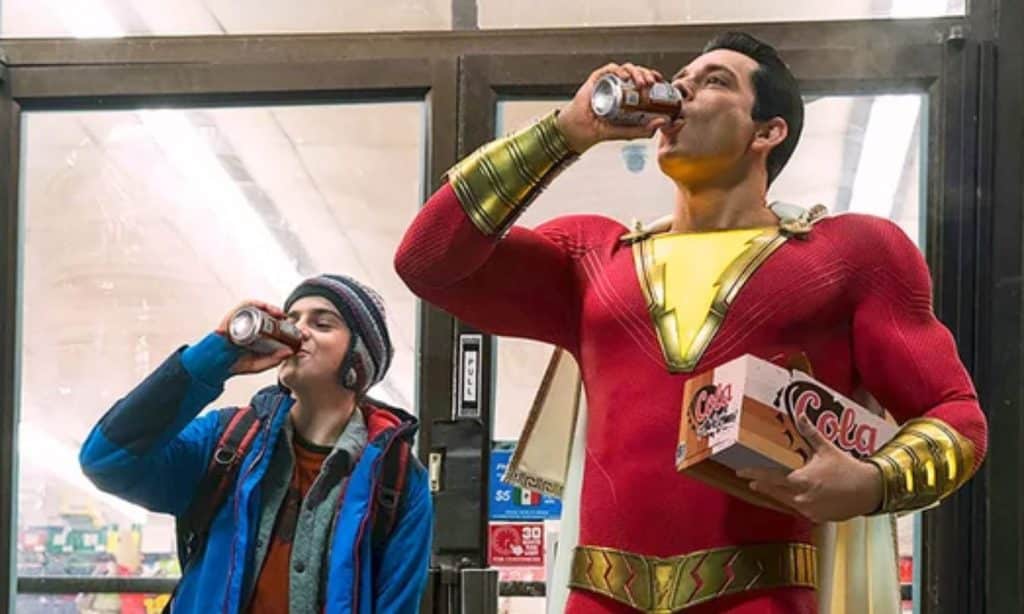 And, although there are some who are throwing shade at the "obviously inflated muscle suit", Levi has shown that he has worked hard to build up his physique to be the complete package for the film.
This film, along with the upcoming Aquaman solo flick, look to be the first of a new breed of DCEU films, bringing a lighter and more balanced tone that veers from the uber-dark Synder Universe from films previous.
I, for one, am looking forward to seeing this movie on the big screen as well as the future of the DCEU moving forward.
What do you guys think of the footage? Are you excited for this movie? Let us know in the comments below!