At New Line Cinema's annual Scare Diego presentation, we were given the first official plot details for Annabelle 3. Producer James Wan and director Gary Dauberman took to the stage to provide the information.
Entertainment Weekly reported that Dauberman had this to say:
"I'm still finalizing the script, but it really picks up with the Warrens bringing Annabelle to the place where it can really no longer wreak havoc, which is their artifact room."
He added:
"But, of course, it turns out she can also wreak havoc there. And she really awakens the evil within that room and they target the Warrens' 10-year-old daughter, Judy. So, that's the set-up."
James Wan said:
"Annabelle basically activates all the other haunted artifacts in that room. So, it's basically A Night at the Museum, with Annabelle!"
Annabelle is a part of Wan's The Conjuring universe, but this isn't the only movie discussed on the night that is based there. We also got Information about the upcoming project, The Nun, which is the origin story of the franchise's universe. Gary Dauberman, who wrote the Annabelle films and The Nun, will make his directional debut with the upcoming Annabelle movie. Atomic Monster and the Peter Safran Co. will produce the third installment.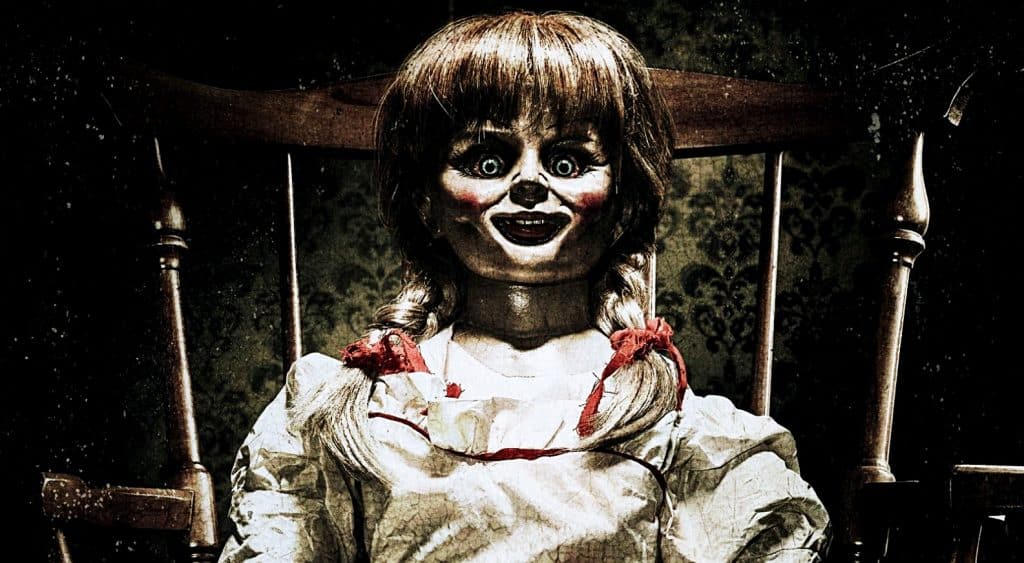 John R. Leonetti directed 2014's Annabelle and directed 2017's Annabelle: Creation. The first movie made $257 million with the second one making $306.5 million worldwide.
The plot for this instalment sounds interesting and I'm a big fan of A Night at the Museum, so I'm looking forward to seeing what they do with it.
It won't be too long of a wait to see the terrifying doll, as New Line Cinema will release Annabelle 3 on July 3, 2019.
Are you looking forward to Annabelle 3? Be sure to tell us all of your thoughts in the comments down below!