San Diego Comic Con isn't just for the bigwigs like Sony, WB, and others. It is for all comic fans, including the cult classics. One such fan favorite that everyone is clamoring for just got a huge update at the largest comic convention in the world. 2000 AD, the world of Judge Dredd, is on its way to having its much sought after TV series, Judge Dredd: Mega-City One. And, at the helm, is a person very close to the source material.
Rob Williams, longtime comic writer for 2000 AD, is heading a creative team behind the series, and has said that the pilot episode script is complete, as well as 2 years' worth of stories for the show. Williams has written some of Dredd's most memorable stories, such as Trifecta, Titan, and Enceladus.
Judge Dredd: Mega-City One was announced in May 2017, created in partnership between IM Global Television — headed up by former Syfy executive Mark Stern, who developed Battlestar Galactica and Defiance for the network — and Rebellion Productions, a newly created division of the company that owns the Dredd property. Rebellion creative director and CEO Jason Kingsley will act as executive producer on the show, with Brian Jenkins as series producer.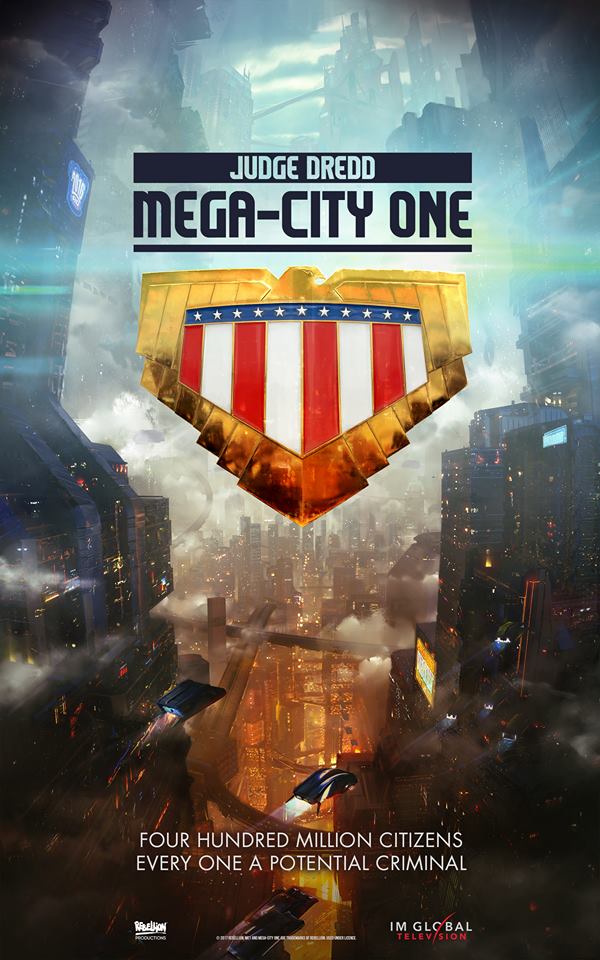 Kingsley said the following:
"I've read the pilot script by Rob and the team, and got that same thrill I did when I first discovered Judge Dredd. As we drive this project forward I'm always surprised by how much effort goes on behind-the-scenes to bring something like Mega-City One to the screen. I'm very pleased with how the whole project is coming together and looking forward to more exciting announcements in the coming months."
Series producer Brian Jenkins added:
"It's been really exciting to be working with Rob on the pilot," says series producer Brian Jenkins. "We have a really talent team here at Rebellion Productions and I'm really proud of them. Jason and I have been busy looking at locations and laying out season one as we gear up, to move forward into preproduction."
The only current plot details are the following:
Judge Dredd: Mega-City One will focus on an ensemble cast of Judges, futuristic authoritarian police, as they tackle some of the violent and weird crimes that the crowded megalopolis of Mega-City One can throw at them.
The only news missing is whether Karl Urban will reprise the role of Dredd. He is definitely the fan favorite choice, and he himself has shown interest in playing the role once again. We also don't know which network will pick up the series, but that is something that comes after they shop the newly finished pilot script around. Certainly, someone will pick it up, as the desire to see this come to life is through the roof.
Are you excited to see 'Mega City One'? Let us know in the comments below!