Who doesn't love a good Marvel rumor! I know I sure as hell do! I especially love them when they involve bringing not one, but two of Marvel's British superheroes to the big screen in a film under one of Britain's most famous directors. But who are these mystery characters? We'll give you a clue: It involves Captain Britan and Guy Ritchie.
The latest MCU rumor comes courtesy of Ain't it Cool News, based on a tip from the an insider who goes by the username Super Grip. The report basically reveals that the mystery person has worked in various movie studios in the past and that he has got wind that Marvel have booked the now vacant space left at Pinewood Studio as a result of Danny Boyle's departure from the next James Bond movie. He goes on to reveal that this movie is supposedly set to be called Captain Britain and The Black Knight!
Not only that, Super Grip, even goes on to say that the studio has pegged Snatch and Sherlock Holmes director, Guy Ritchie, to helm the film. You can check out his full comment below.
"I work at various movie studios in the UK and have been situated at Pinewood for a few weeks, and I'm moving to Cardiff on a project soon. I haven't seen anything about this online anywhere, so I thought id send the info on to you: Space at Pinewood has been booked for November & December 2018 to hold auditions for a Marvel project called CAPTAIN BRITAIN AND THE BLACK KNIGHT. The name of the director booked in for all these dates is GUY RITCHIE. Marvel seems to be moving fast with it to fill in the space left behind by Danny Boyle's aborted Bond 25. Everyone is excited because it looks like another few months of solid work when we thought we would have to wait a while."
It certainly sounds as though Marvel are looking to get this made quick and there have been rumblings of a live action version of Captain Britain in the past, albeit of the small screen variety so it could very well be that the studio is considering bring the two heroes to the big screen.
Another interesting thing to note is that Guy Ritchie has recently completed filming on Disney's live action version of Aladdin, so he already has foot in the door with the studio. He would definitely give the film a much needed British feel although I can't help but hope it's more akin to his earlier films than his more recent endeavors.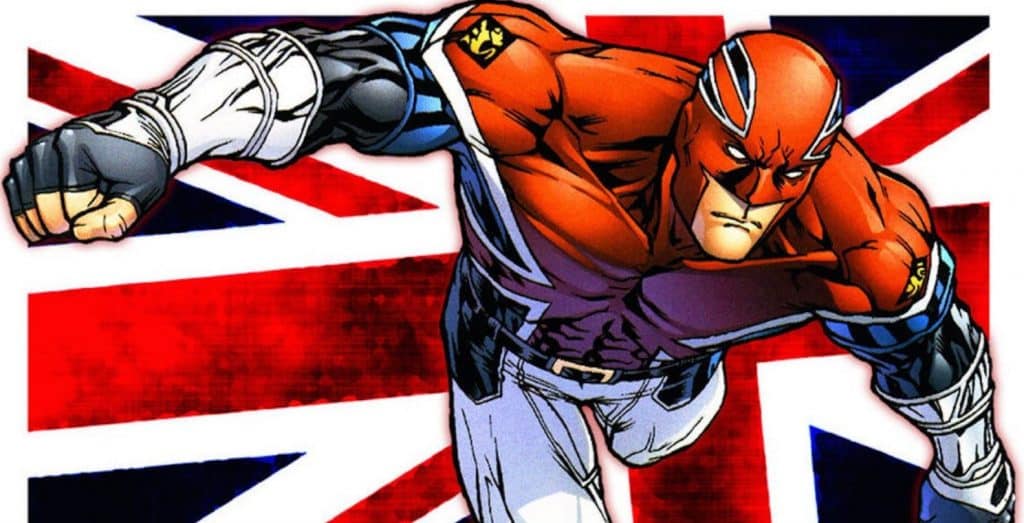 In the comics, Captain Britain is Brian Braddock, an ordinary British man given powers by the mystical character Merlyn whilst The Black Knight is mantle taken by many over the years with the most famous being Dane Whitman, one time member of The Avengers. The two have worked together in the comics many times with the most famous instance being in Captain Britain and MI:13, which saw many of the heroes from the British Isles join together to take on the forces of evil.
Hopefully we will find out some more solid information in the near future, with Spider-Man: Far From Home currently shooting in the UK, it would be the perfect time to introduce the characters as a cameo. One can dream!
What do you think? Do you think this will happen? Would you like to see these characters together in a film? Let us know below!