Film & Television
New Halloween Movie Trailer Features Michael Myers Without His Mask
The release of the new Halloween movie is almost upon us, so don't expect marketing to slow down – expect the opposite. Although, the film doesn't really need much marketing, as the franchise is already beloved, and basically sells itself on its name. Still though, it's cool to see all this new footage. The latest, though, features Michael Myers without his mask on – something that will undoubtedly have horror fans talking.
The last time we saw the character without his mask on was in Rob Zombie's Halloween II back in 2009, though many of us choose to forget that abomination of a film. This new one actually does just that, as it's a direct sequel to the 1978 original movie. John Carpenter is on board with the new film, explaining:
"It's kind of a… I don't know how to describe it. It's almost an alternative reality. It picks up after the first one and it pretends that none of the others were made. It's gonna be fun. There's a really talented director and it was well-written. I'm impressed."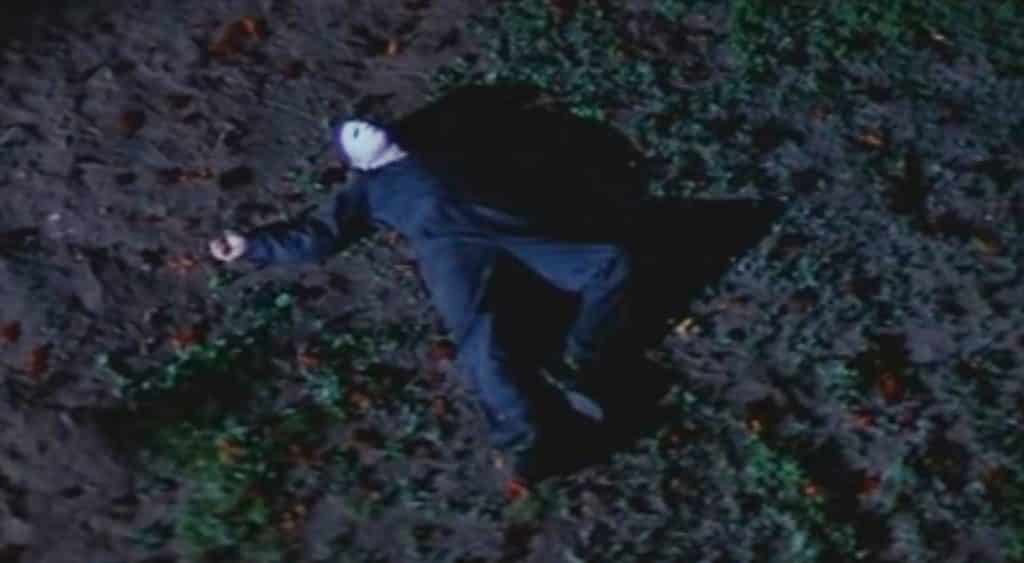 They almost went as far as re-filming the original's ending, but director David Gordon Green said Carpenter talked him out of it:
"This was Carpenter actually calming me down on set. I'm like, 'Nobody's going to know what's happening and where we're coming from.' He's like, 'Just trust 'em and leave 'em alone and let 'em figure it out.'"
That decision sounds like it was most likely for the best, as the new film is already getting great reviews from those who have seen it.
You'll be able to make that decision for yourselves when the new Halloween movie hits theaters on October 19th.
What did you think of this new trailer? Are you excited for the film? Be sure to tell us all of your thoughts in the comments down below!