David Gordon Green's Halloween movie is the latest instalment of the slasher franchise, although it ignores all of the previous sequels and follows directly on from John Carpenter's 1978 classic. In Halloween Jamie Lee Curtis returns once more to her role as the iconic final girl, Laurie Strode for her final confrontation with Michael Myers. This movie has been highly anticipated since it was announced, and it was revealed recently that John Carpenter believes it is the best film since the original movie – it certainly has a lot to live up to.
Now, the first critic reviews are in for the movie and so far it is looking positive. On Rotten Tomatoes the current rating is a crazy good 100%. Here is what they had to say about the Halloween sequel…
Indie Wire: "director David Gordon Green — who co-wrote with Danny McBride and Jeff Fradley — doesn't even attempt to revamp the appeal. Making his initial foray into the genre, the chameleonesque Green has made a slavish, sharply executed bit of fan service elevated by Jamie Lee Curtis' transformation into a badass grandmother back to finish the job."
Hollywood Reporter: "The kind of gig hitherto reserved for J.J. Abrams and few others, it's one Green fairly leaps into, delivering both fan service and honest-to-god moviemaking of the sort rarely seen in horror spinoffs. Carpenter should be pleased, and so should genre buffs."
Variety: "Green has pulled off what he set out to do, tying up the mythology that Carpenter and company established, while delivering plenty of fresh suspense — and grisly-creative kills — for younger audiences who are buying into the "Halloween" brand"
Cinemixtape: "Although at times awkwardly paced, "Halloween" 2018 is outstanding in almost every other regard, weaving an appealing web of old and new, humor and scares, blood and age-old suspense."
Collider: "Halloween is a shining example of what any other budding slasher reboot or sequel should strive to be, a film that doesn't just lean on what made the character popular to begin with or explain that character away with backstory to the point that you obliterate the scare factor entirely. This Halloween movie is a near perfect blend of craft, character growth and nostalgia."
Dread Central: "David Gordon Green has brought us a vision of terror that gives fans what they've been craving."
Slash Film: "Here is where Halloween is most successful: it makes Michael Myers scary again."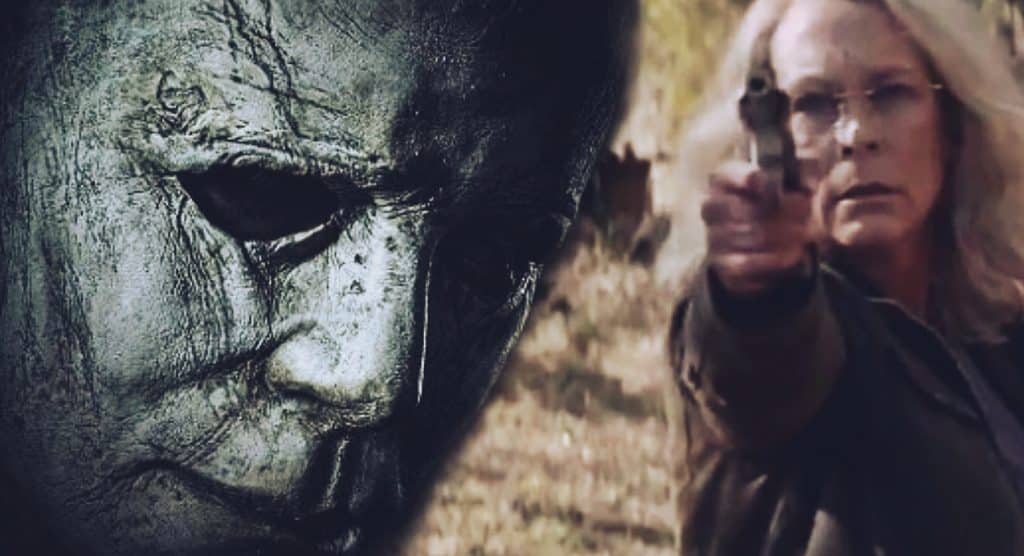 Indie Wire: "The movie stumbles through its messy middle section."
Hollywood Reporter: "For all her planning, Laurie's lair isn't the crowd-pleasing steel trap we thought it would be."
Joblo: "My only problem with HALLOWEEN is a subplot involving Michael's doctor, who Curtis calls "the new Loomis," played by Haluk Bilginer. The cartoonish approach to his character is out of pace with the rest of the relatively grounded film, and the payoff involving him makes very little sense."
So it looks like Halloween is a hit, hats off to David Gordon Green for pulling this off, especially considering the inevitable pressure that comes with the high expectations from just about everyone. Fans don't have long to wait now before they can get a slice of the action.
Halloween is released everywhere on October 19th.
What do you think of the reviews? Are you looking forward to the release? Let us know all of your thoughts in the comments!