Daredevil has been the go-to show when it comes to Netflix's Marvel run. Sure, there have been others to follow like Luke Cage, Jessica Jones, Iron Fist, and The Punisher but none of them have reached the height of stellar episodic storytelling like Daredevil. Audience members were clamoring to see what happened to the man with no fear after the events of Netflix's The Defenders and who Daredevil's newest villain would be. With season three right around the corner, they won't have to wait for long.
The latest season just might be the best in the series and it'll remind fans of the show why Daredevil is just so god damn good.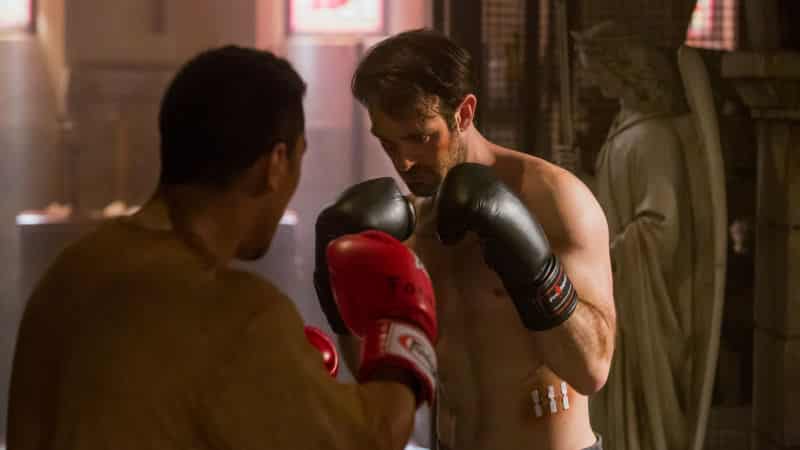 Reports came out after season three was announced that the show's storyline was going to follow one of the character's best arcs. The comic book titled 'Born Again' follows Matt Murdock in his most vulnerable state. The Kingpin is the closest he's ever been at destroying Daredevil and our hero must push himself to new levels to defeat his arch nemesis.
Netflix's show follows the same storyline but with many liberties taken. In this version, Benjamin 'Dex' Poindexter AKA Bullseye (Wilson Bethel) is thrown into the mix, Kingpin (Vincent D'Onofrio) is working with the F.B.I, the heroin/pornstar version of Karen Page is non-existent, and a few others but I would be just be dropping spoiler bombs if I continued.
What makes this season the best is the fact that the show isn't relying on the action to entertain but is carried by the cast of the show. The story is more character driven, intimate, and shows the vulnerabilities that lie within them. The writers took Matt Murdock (Charlie Cox) and broke the character down to his core so that a better understanding of the man can be told. He is just so damn good in showing how a man who has lost everything realizes what he can truly become underneath that thick layer of skin.
There's even a great backstory told from Bullseyes perspective that made me want to sympathize with the villain, but only for a minute until he went full-on psycho. Adding to the rich characters this show has to offer is F.B.I Agent Rahul 'Ray' Nadeem (Jay Ali). Normally a new character feels a bit forced in a well-established show like this, but the character grew on me fast. There are times when the man comes off a little too naive and his head too far up his own ass, but I like the character nonetheless.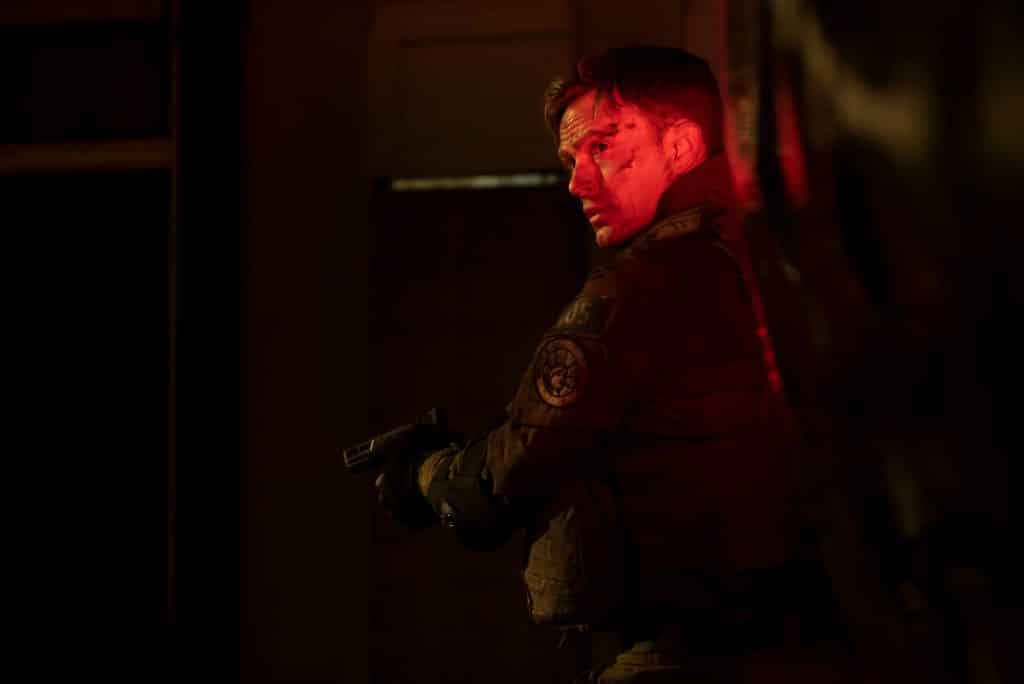 The action in this season is used sparingly to give the characters and stories the wheel when driving but when the action picks up, oh shit. There is the hallway/trucking shot scene that has been a staple in this series and a few others, but this time around makes it much more personal. Matt is dropped into a tough situation where he must fight to survive but it's not with the aid of his armor or even his mask to keep his anonymity intact.
The camera keeps on the action in tight spots and goes on much longer than the previous seasons without making it feel overdrawn or tiring. Of course, every hero must meet his evil counterpart at least once in the story and this one is no expectation. Daredevil and Bullseye come to blows in a way that left me pulling my bed sheets close to my eyes to shield my gentle nerves. It is awesome and a great showing in fight choreography.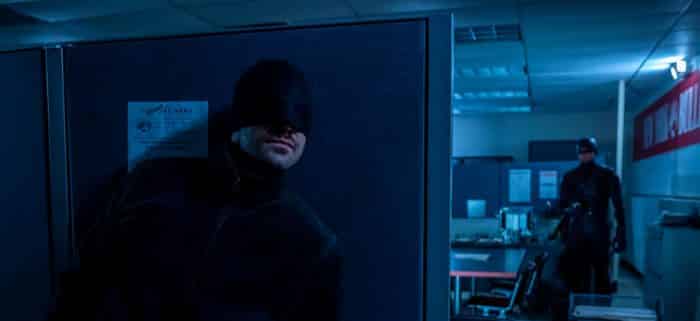 Are you listening Iron Fist?!
It would be an obvious choice that the MVS (Most Valuable Scene) be the hallway trucking shot but, no. A great display of direction comes in the form of a memory plotline. The Kingpin is in need of a weapon to combat Daredevil and he finds that in Bullseye. The show changes trajectory by putting the spotlight on Bullseye's history.
To do this, the director takes a series of flashbacks and places them in the penthouse where The Kingpin has called home with a black and white filter. Right before my eyes, the show is seamlessly transformed into a stage play that flows evenly paced and well thought out. The acting, the writing, even the camera changes are on point.
The crescendo of this great scene jumps into The Kingpin's mind and uses a simple technique of lighting three characters to show how Wilson Fisk will get what he wants from Bullseye.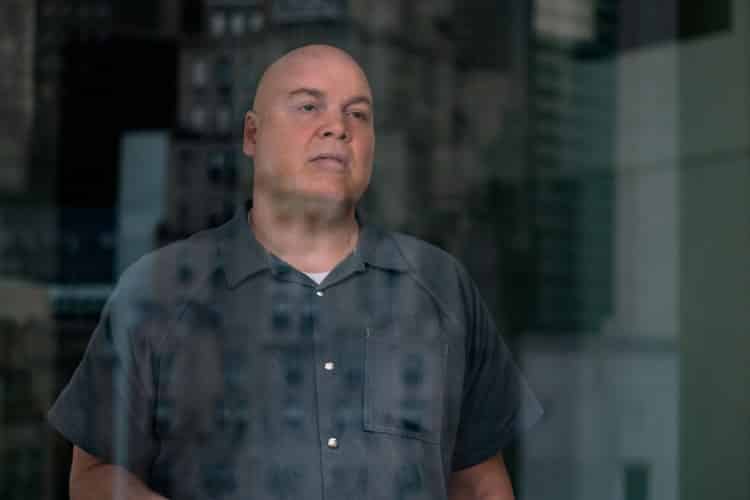 Daredevil season three is a reminder why this is Marvel's best show on Netflix. The showrunners took what made Daredevil great, dropped a building on him to fracture his soul, and made him into martyr that Matt Murdock is known to be in the comics. The main cast which includes Charlie Cox, Deborah Ann Woll, Elden Henson, and Vincent D'Onofrio are firing on all cylinders to keep any viewer entranced in the show and they've done a magnificent job at it. Wilson Bethel is the Bullseye that we've been waiting for—sorry, not sorry Collin Farrell—and I loved every minute of his screen time.
A fourth season is sure to be announced sometime soon and where showrunners can take the character is anyone's guess, yet, Marvel already knows that the audience will be waiting and ready to follow.
"You need to pay me back for the rent."
Grade: A