While Halloween is currently killing it on the big screen, Chilling Adventures of Sabrina (89% on Rotten Tomatoes) is doing the same on the small screen on Netflix. The reimagining of the iconic 90's series has been praised by both critics and audiences for taking the series roots to some creepy and surprisingly dark places.
One of the major changes in this updated version is the morphing of the cat sidekick Salem. In the original show, Salem was a wise-cracking cat, but in this updated version, the cat doesn't speak. In an interview with Indiewire, Roberto Aguirre-Sacasa explained why this change was made with the reboot:
"It felt like if you have a talking cat, it would almost inherently be funny and be a comedy. As I was writing the comic book, I realized that when you read a comic book, you just read the words. You don't necessarily see any characters' lips move. Oh, of course Salem should talk. It's going to be like anyone else talking. When we did the show, [he doesn't speak] partly to project the horror tone."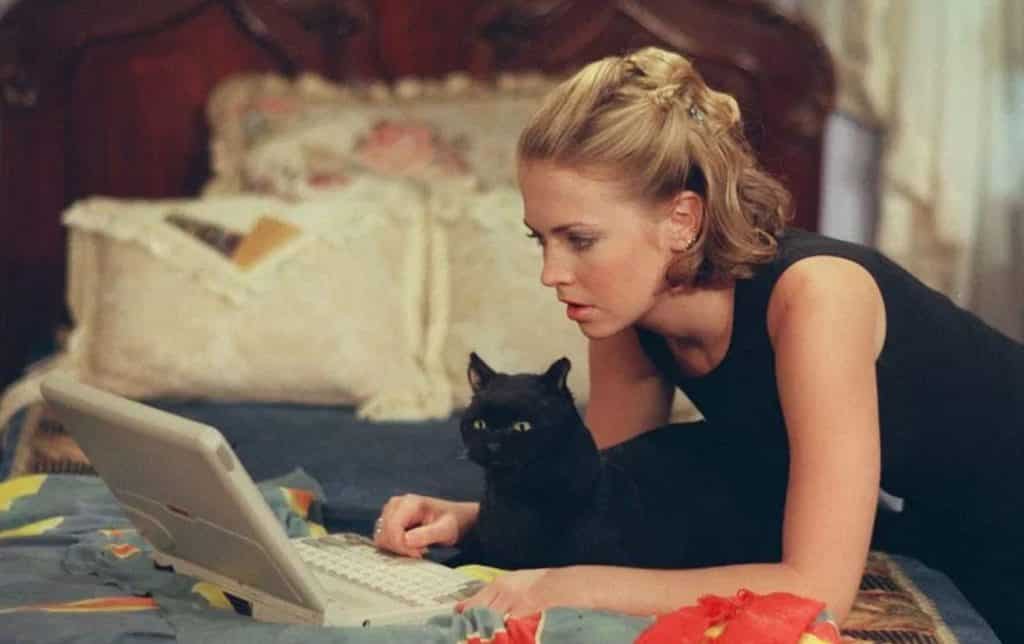 Sacasa's explanation of this change makes a lot of sense, as do all of the major changes made with this version. I am honestly surprised that changes like this have sparked a reaction with people, as radically different remakes in the past have been quite successful. People need to realize that the original versions of both television and film will never change, so its silly to call reboots and remakes damaging to the original.
If you haven't seen the show yet, you're in luck, as Chilling Adventures of Sabrina is currently streaming on Netflix.
What do you think of the producer's explanation? Are you a fan of the show? Be sure to tell us your thoughts in the comments!