John Wick is on the run. After the first two installments involving The Boogeyman of the criminal world, Keanu Reeves dons the suit again, but this time, he is the hunted, rather than the hunter. He killed a member of the High Table, and did it on Continental grounds, causing a large bounty on his head and to be 'ex-communicato' from the one place he could have found sanctuary. So, what is he to do? Well, thanks to some first look images at John Wick: Chapter 3, we may have an idea.
Thanks to Entertainment Weekly, we're getting our first official looks at the third film in the highly successful and amazing John Wick franchise. In it, we see Reeves along side Halle Berry as Sophia, a fellow dog owner (said to also represent someone she lost) and seemingly Wick's only ally while the world of hitmen stalk him down for a huge bounty.
Welcome to the next chapter. #JohnWick3 pic.twitter.com/qtvXepVEvw

— John Wick: Chapter 3 (@JohnWickMovie) December 19, 2018
John Wick 3 ups the ante with not one but TWO dogs.

In the desert. With Halle Berry. pic.twitter.com/xy5vot3wv0

— Ali Plumb (@AliPlumb) December 19, 2018
There is definitely going to be some globe trotting in this film, as in one pic we see him in the desert, and another has him in the rain while walking through a cityscape. With these official photos, there's hope that a trailer will be released shortly.
The John Wick films have been highly successful action films. Bringing Reeves back to the action genre, their simplistic storytelling and well choreographed style has made them box office smashes. Now, these films have been straight forward, with little backstory on titular character Wick, other than the 'Boogeyman' tales told by those who know his legend.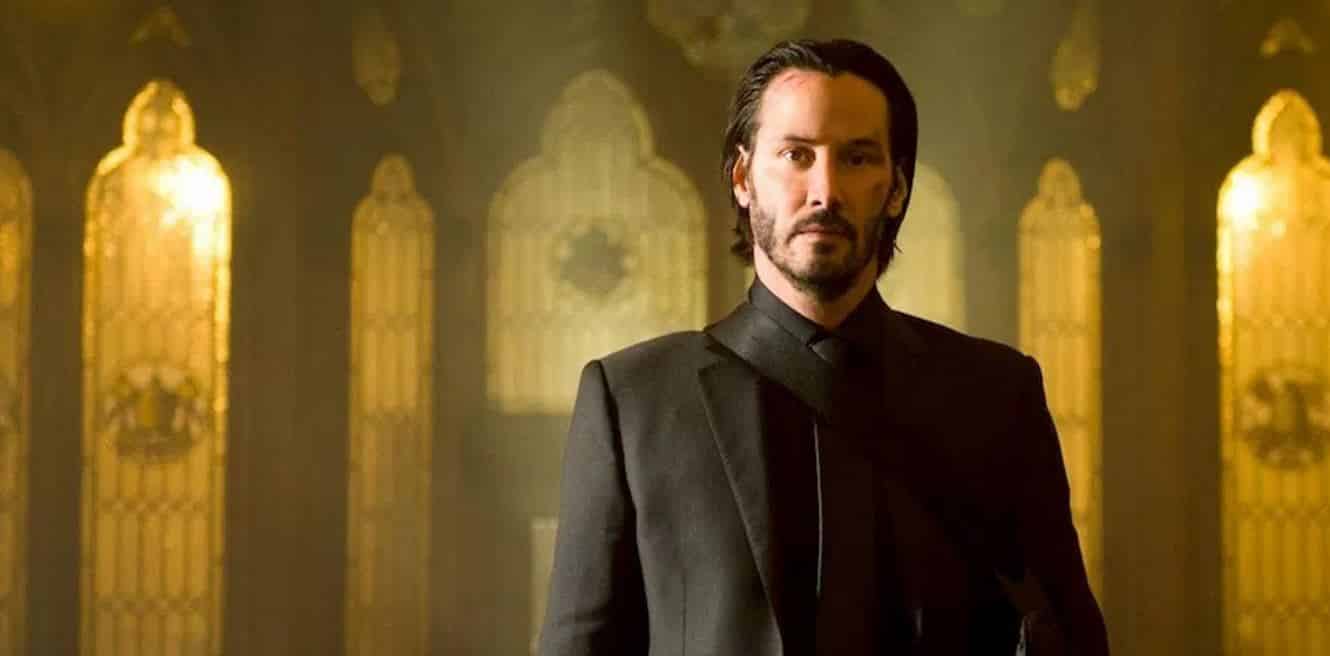 With the casting of Anjelica Houston in a mysterious role as 'The Director', meant as a 'protector' for Wick and somehow responsible for his upbringing, we may be getting more backstory on the world's greatest hitman. Regardless, we're all excited to see a what looks to be the final chapter for John Wick – though the film's director, Chad Stahelski, has ideas for future films:
"I enjoy making these movies because there's no limit. We create our own mythology, and we have a studio that both stays out of our way and supports us on the wacky decisions. If people go see the movie, and it makes money, and they came back to us, Keanu and I have ideas for days. I could live here for the rest of my career. If people like it and want to watch more, I could think of way worse ways to spend your career. But, you know, we're in the entertainment business. We'll let the audience figure that out."
John Wick: Chapter 3 hits theaters on May 17th, 2019.
Are you excited for John Wick 3? Let us know in the comments below!