Any regular visitors to the website will be more than aware that we here at ScreenGeek, are BIG fans of digital artist, BossLogic. The Melbourne-based creator has an inimitable talent for taking news articles and rumours that link various actors and media personalities to iconic comic book or video game roles, and then rendering stunning imagery of what the end result might look like. Well, this week he's gone and applied his considerable talents to the upcoming second series of Netflix's The Punisher, with suitably stunning results. 
Ever since the rather good-looking Ben Barnes was announced in the role of Billy 'The Beaut' Russo for the show's first season, fans were eagerly waiting to see just how Jon Bernthal's version of the iconic Marvel vigilante would go and fuck up his facial features. And the show-runners kept audiences waiting right up until the closing scenes of the series, when Frank Castle went and used Billy's face to wipe clean a pane full of busted glass, in an agonisingly slow and methodical fashion.
The last we saw of Russo was him lying bandaged up in a hospital bed, the shock of Frank's attack having apparently put the psychotic villain into some form of incapacitating coma. Flash-forward now to the promotional material for Friday's second series, and our first look at Russo's mangled face.
Well, it's fair to say that what Netflix have come up with has been distinctly underwhelming for the majority of the fans.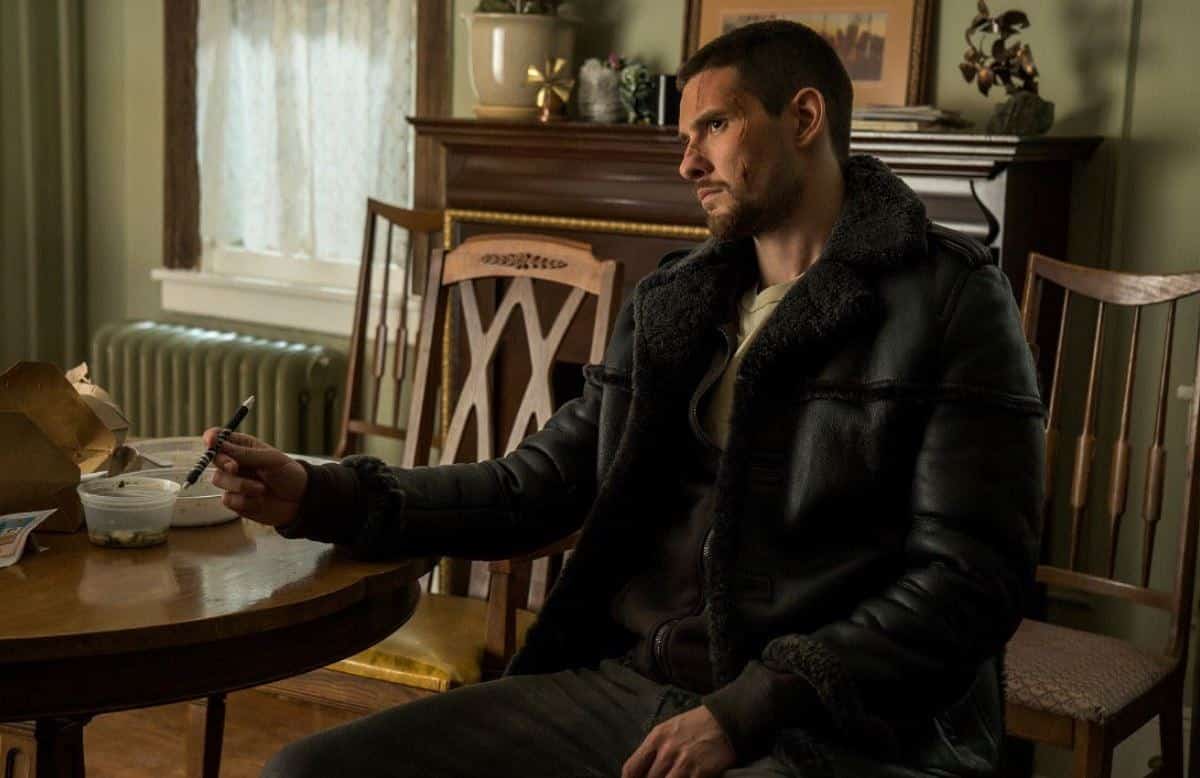 Rather than the horrifying patchwork of deep lacerations and stitches created for Dominic West to wear in 2008's Punisher: War Zone, the prosthetics utilized for Barnes are much more subtle. So subtle in fact that the use of a suitably terrifying artistic mask has been written into the show to compensate for the lack of overt facial trauma. It seems that the storyline will be dwelling more on the jigsaw of broken thoughts and feelings in the character's mind, rather than his lips and cheekbones.
Which is fine. Season 1 was a real showstopper, and there's little doubt that whatever the makers have lined up for Season 2 is going to be equally as pleasing. But there still remains just that little tinge of disappointment to how Russo is being presented. Could they not have gone a little more detailed with the facial injuries?
According to BossLogic, the answer is a resounding "Yes". The Aussie artisan has created an image that blends Barnes's face with something much closer to the effects used on West, with frankly haunting results. You can check it out below, and let us know what you think. And in terms of the artist himself, he's finally made the jump across from the Antipodes to America this week, documenting both his physical and emotional journey using his twitter account.
If the surgery wasn't amazing in the next season of @ThePunisher 😁 @netflix pic.twitter.com/HEe4CVbyuS

— BossLogic (@Bosslogic) January 12, 2019
Barnes replied saying:
Awesome! Hope you'll see what we were going for when you see the whole show.

— Ben Barnes (@benbarnes) January 13, 2019
All 13 episodes of Series 2 of The Punisher will drop this Friday, on Netlflix.