World War Z 2 was a very interesting project, especially with a filmmaker like David Fincher attached to direct. Buzz on the movie was actually pretty good, despite many people thinking that the first one was underwhelming (it still got decent reviews). None of that matters, now, though, as the sequel has been cancelled by Paramount according to a new report.
The news comes from The Playlist, who writes:
Momentum is everything in Hollywood, and perhaps a lack of it hurt "World War Z"'s chances for a sequel, because it's now curtains for the followup film. Sources close to the project for years tell us that Paramount Pictures pulled the plug on director David Fincher's film last night.
The report also adds:
Paramount simply dragged their heels, at one point eyeing a 2018 or 2019 summer release, but never feeling bold enough to put it back on the schedule. Pitt, who has worked with Fincher several times, began to court Fincher for the job back in August of 2016 and a few months later the director agreed and started to look for writers to develop a new script. Dennis Kelly, the creator and writer of the original U.K. "Utopia" series—which Fincher almost adapted himself for HBO— was hired to rewrite the script from Steven Knight.
It was said that the Brad Pitt film was looking at a Summer shoot.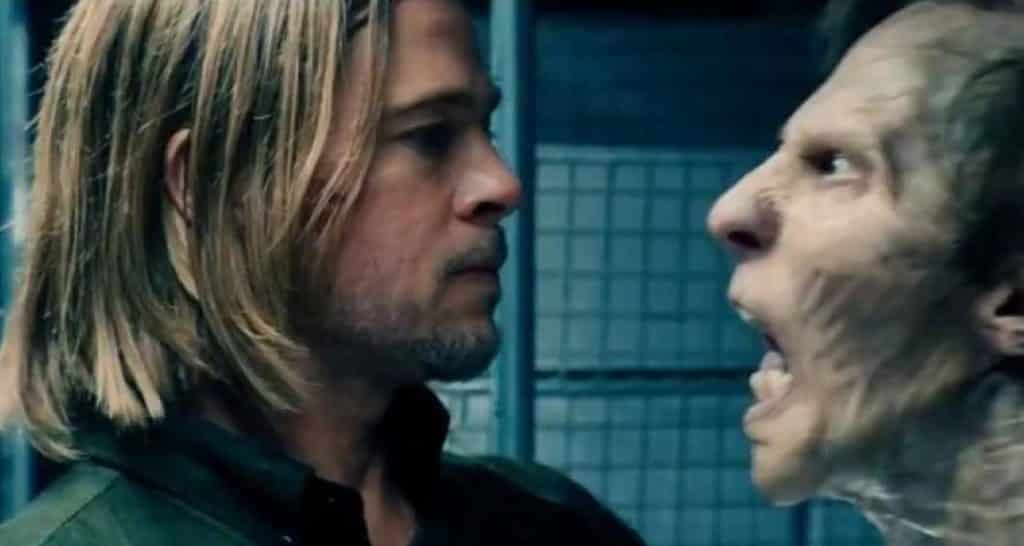 Though the film had been delayed back in March, this news comes as somewhat of a surprise, as the first film's box office was pretty good, and while the reviews weren't great – they definitely weren't negative. The movie just always seemed to hold back from going too far because of its PG-13 rating.
We're not sure where the franchise will go from here, but given the amount of money the first film made, a reboot could be a possibility in a few years. We'll be sure to keep you posted.
What do you think of this news? Are you surprised World War Z 2 was cancelled? Be sure to tell us all of your thoughts in the comments down below!