Shudder, the streaming service for horror fans, has finally announced that shooting is beginning for their first long-form original series – a new show based on George Romero and Stephen King's Creepshow. The series is prepping to shoot in Atlanta, Georgia, with Greg Nicotero executive producing.
The series is set to have a first season of six episodes, with stories adapted not just from Stephen King and his son Joe Hill, but other iconic writers as well, including:
"By the Silvery Waters of Lake Champlain" by Joe Hill (NOS4A2)
"House of the Head" by Josh Malerman (Bird Box)
"The Companion" by Joe Lansdale (The Bottoms)
"The Man in the Suitcase" by Christopher Buehlman (The Lesser Dead)
"All Hallows Eve" by Bruce Jones (The Hitchhiker)
"Night of the Paw" by John Esposito (The Walking Dead: Webisodes)
"Bad Wolf Down" by Rob Schrab (Monster House)
As Nicotero himself has stated,
"Having the opportunity to embrace the spirit of Creepshow and expand on what George and Steve created is, without a doubt, a lifelong dream come true," he began. "Having grown up in Pittsburgh, Creepshow lives in a special place for me. I had the good fortune to visit the set as a teenager. I was able to look behind the curtain of filmmaking, and it changed me forever. I'm honored to continue telling the stories in the 'comic book come to life' world that fans fell in love with. This fall we will be 'opening the coffin' and unleashing upon the world our demented and ghastly stories, crafted by the best in business."
Aside from executive producing, Nicotero will also direct a portion of the series. He'll also be joined by other directors such as David Bruckner, Roxanne Benjamin, Rob Schrab, and John Harrison who was first assistant director on and scored the original Creepshow.
Greg Nicotero's own KNB EFX GROUP Inc. will be handling the Creature and Make-Up Effects.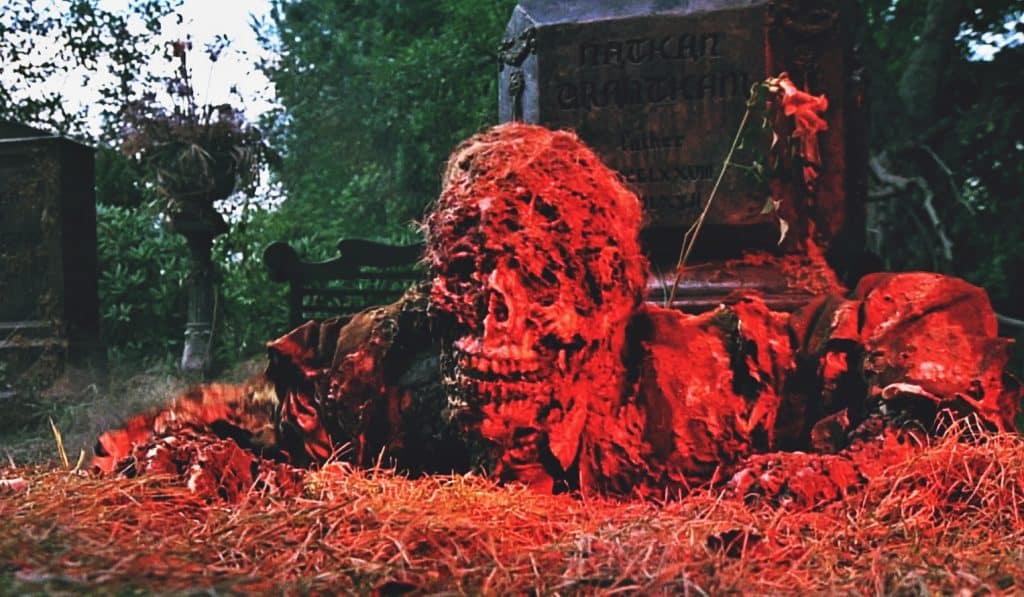 Other details are being held until later this year, but this is definitely some exciting news. It's one thing to get a Creepshow series, and it's another to see people from the original two films involved. Honestly, it's a great time to be a Creepshow fan.
Shudder's "Creepshow" will be produced by the Cartel with Monster Agency Productions, Taurus Entertainment, and Striker Entertainment: Stan Spry, Jeff Holland, and Eric Woods are executive producers for the Cartel; Greg Nicotero and Brian Witten are executive producers for Monster Agency Productions; Robert Dudelson, James Dudelson and Jordan Kizwani are executive producers for Taurus Entertainment; Russell Binder is executive producer and Marc Mostman co-executive producer for Striker Entertainment.
Shudder will release Creepshow later this year.