If you're a fan of the killer doll subgenre, then 2019 is going to be the year for you! I'm not sure if it's because Toy Story 4 is close to release, but now we have three killer doll movies to look forward to. There's the remake of Child's Play, another Conjuring spin-off titled Annabelle Comes Home, and the newly titled Brahms: The Boy 2.
The news comes from Birth.Movies.Death contributor Scott Wampler who shared details about the film's upcoming trailer on Twitter. It was screened early for attendees at CinemaCon, and Wampler revealed the title along with an idea of the plot – apparently Brahms is looking to recruit a young kid to be his "partner in crime".
We saw the trailer for BRAHMS: THE BOY II (actual title). Brahms is BACK, baby, and he is more inanimate than ever! Looks like the plot maybe revolves around Brahms recruiting a human kid to be his partner in crime.

— Scott Wampler™ @ CinemaCon (@ScottWamplerBMD) April 2, 2019
"This was pretty terrifying to make," said Katie Holmes on the making of BRAHMS: THE BOY II. pic.twitter.com/xSM6FUPbnD

— Exhibitor Relations Co. (@ERCboxoffice) April 2, 2019
Because the film still doesn't have an officially released synopsis, this is our first idea for the movie's plot – and it definitely sounds interesting. There's a lot of potential to further explore the Brahms character and make a movie that goes in all-new directions with the story. Hopefully fans of the first The Boy film will be excited to see what the filmmakers have in store.
William Brent Bell and Stacey Menear will both return to direct and write this new installment, having done so on the first film. It'll star Katie Holmes, Ralph Ineson, and Owain Yeoman.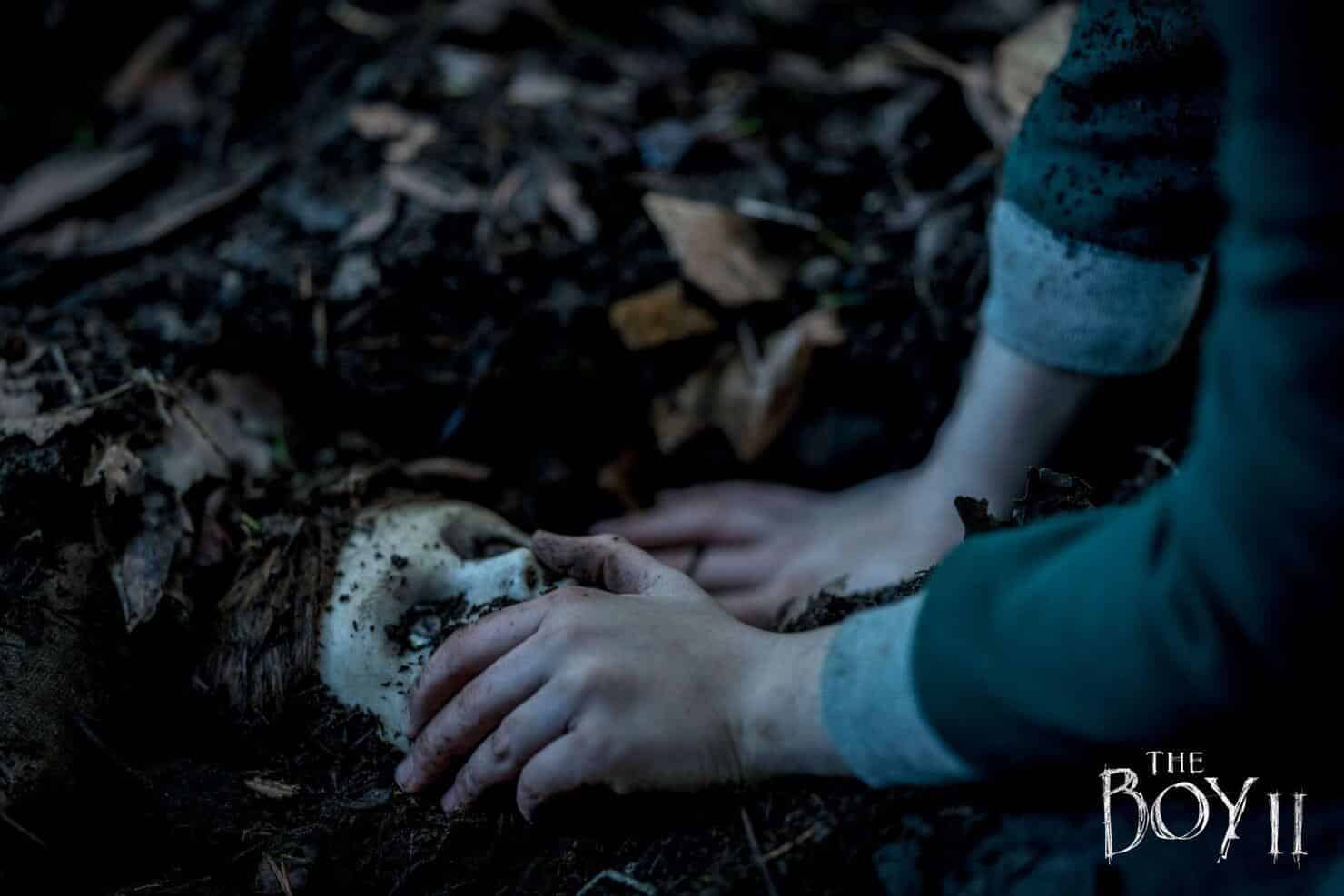 While the studio hasn't yet revealed anything official like the CinemaCon trailer, poster, or even a synopsis – we can expect it all to be dropped soon as the film's release date approaches. The only thing we've been given so far is the creepy first look photo you can see above.
Brahms: The Boy 2 will hit theaters very soon on July 26, 2019.
How did you feel about The Boy when it was first released in 2016? Are you excited that we're finally getting Brahms: The Boy II after three years? Be sure to let us know in the comments section down below!