The Final 'Guardians Of The Galaxy Easter' Egg May Have Been Found
Guardians of the Galaxy came out back in 2014, and many fans have tried since then to find the Easter egg hidden in the film that director James Gunn says no one has yet found. While the latest one that a fan claims to have found might be a stretch – it does actually makes sense, in that we've seen the character used in another Easter egg in Thor: Ragnarok. It's none other than Man-Thing.
The find, courtesy of Giant Box Of Comics, is said to be at the end of the film, where he thinks he may have spotted the character.
And a picture of the character for comparison:
As well as the scene itself:
As we mentioned before, Man-Thing was actually in Thor: Ragnarok in a small Easter egg, that you can see below: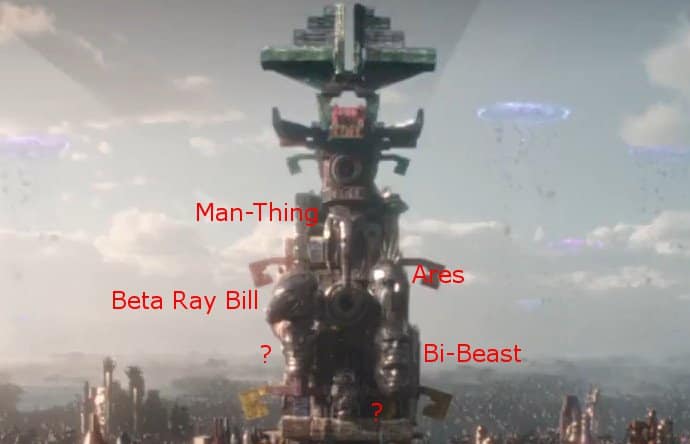 It would be cool to see the character being used in a role more than an Easter egg type thing, as the last time we saw him at all, it was in a failed 2005 movie that went directly to the SyFy channel and was never heard from again. If you're thinking it might be worth a watch, it's not. The character doesn't appear until the last ten minutes of the movie.
As far as the final Guardians of the Galaxy Easter egg goes, it would be pretty cool if this was it. Like we said, it makes sense, as Howard the Duck and Man-Thing were pals in the comics, so they could theoretically be hanging out in the same place. If it's not, fans still have searching to do, and maybe we'll be able to know what it is one day. Here's hoping.
What do you think of this? Do you think Man-Thing is the final GOTG Easter Egg? Be sure to tell us all of your thoughts in the comments down below!