Shortly after releasing the schedule for the MCU Disney Plus shows, more were announced to follow. We don't have dates yet for She-Hulk, Ms. Marvel, or Moon Knight. But pre-production has already begun. She-Hulk and Ms. Marvel will continue legacies for already established heroes in the MCU. But Moon Knight is a new character to the fold. Fans have clamored for a live-action feature of the hooded vigilante. And now they've been granted their wish. Additional to showrunners, villains for the show have now been announced.
Daniel Richtman is an insider who receives scoops from the business. He has a Patreon account with tiers to unlock those scoops. ComicBook.com has revealed his scoop for Moon Knight. Richtman says that Bushman will be Moon Knight's antagonist.
Those who are familiar with the character will know this is a no-brainer. Moon Knight's origin resulted from Bushman almost killing Marc Spector. When Spector was granted powers from the Egyptian god, Khonshu, he defeated the villain and donned the Moon Knight costume.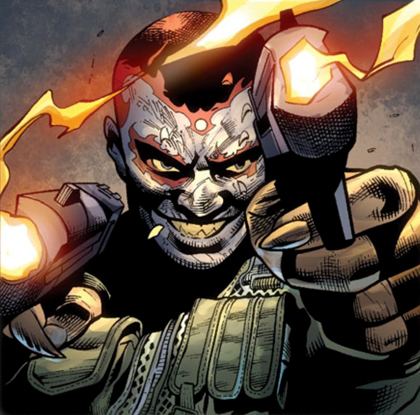 There wasn't much to Richtman's scoop. It doesn't specify if Bushman will be the main villain, or just featured on the show for origin reasons. Previously, it was said that the antagonist would be Stained Glass Scarlet.
Showrunner, Jeremy Slater, said the show will be "one hell of a ride." If they include all of Moon Knight's personalities, I'm sure it will be. Slater worked on Umbrella Academy for Netflix. So that should tell you he knows what he's doing. Mahersheli Ali is also rumored to cameo as Blade on the show.
Moon Knight has not received a release date yet. Disney Plus will begin streaming their MCU shows next year, starting with The Falcon and the Winter Soldier. Screen Geek will let you know when we hear anything else about Moon Knight.
Who do you think should play Bushman? Who do you think should play Moon Knight, for that matter? Let us know in the comments below!