While there are plenty of films and shows being produced for Marvel's next phase of superhero films we still have to wait quite awhile for, Black Widow is already nearly here. And in a new image for the Marvel Cinematic Universe film Black Widow – we get a new action scene featuring actresses Scarlett Johansson and Florence Pugh.
The new Black Widow image isn't an incredibly revealing one in regards to the film's overall plot, but it does show Scarlett Johansson's Natasha and Florence Pugh's Yelena working together against the villainous Taskmaster.
While we don't understand the exact nature of the relationship between the two characters, we do see a scene in the Black Widow trailer which reveals both Natasha and Yelena fighting against one another. But we can assume that their rivalry is only temporary and that they're reunited by their common goal – to stop Taskmaster.
As you can see in the new image below, however, they do look very upset while working together. Although it's possible they are simply in the heat of the moment rather than acting against one another.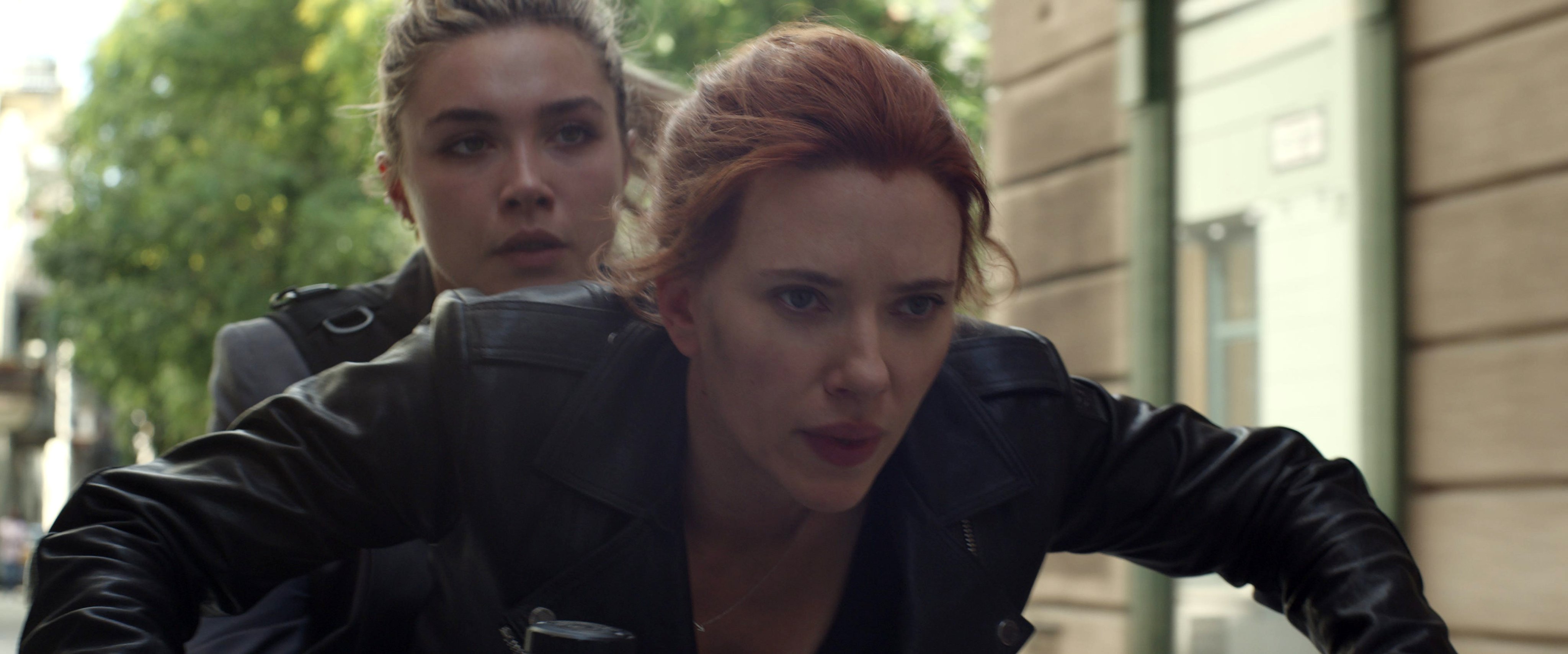 Scarlett Johansson wraps up our exclusive image preview with #BlackWidow.

May 1. pic.twitter.com/ewKISMqARb

— Fandango (@Fandango) January 2, 2020
Nevertheless, it's still an interesting image and paints a new scene from the film that was previously unseen. As the Marvel Cinematic Universe continues to grow and expand with their fourth phase of superhero films and television shows, it's nice that one of the earlier releases will go back to Natasha Romanoff and explore one of Black Widow's more secretive backstories. Hopefully the film lives up to the expectations of finally seeing her character get her own movie on the big screen.
Black Widow hits theaters on May 1, 2020.
What do you think of the new image from the upcoming Black Widow movie? Are you excited to see Scarlett Johansson and Florence Pugh on the big screen in an actual Black Widow solo movie? Let us know your thoughts in the comments section down below!