Sony has steadily been building towards their own superhero universe, taking a page out of Disney's massively successful Marvel Cinematic Universe. So far, early results have been solid, with two Tom Holland-led Spider-Man features ranking among the web slinger's best entries, while Venom became a massive box office hit despite poor critical reactions. Sony will be looking to build substantially upon this foundation, with Morbius and a potential Kraven the Hunter film on their way. All of this will build to a dramatic clash between Spider-Man and his dastardly foes, a fight that Tom Hardy can't wait to see.
In a now-deleted Instagram post, Tom Hardy posted an image of his Venom symbiote lunging towards Spider-Man, building up to their eventual showdown.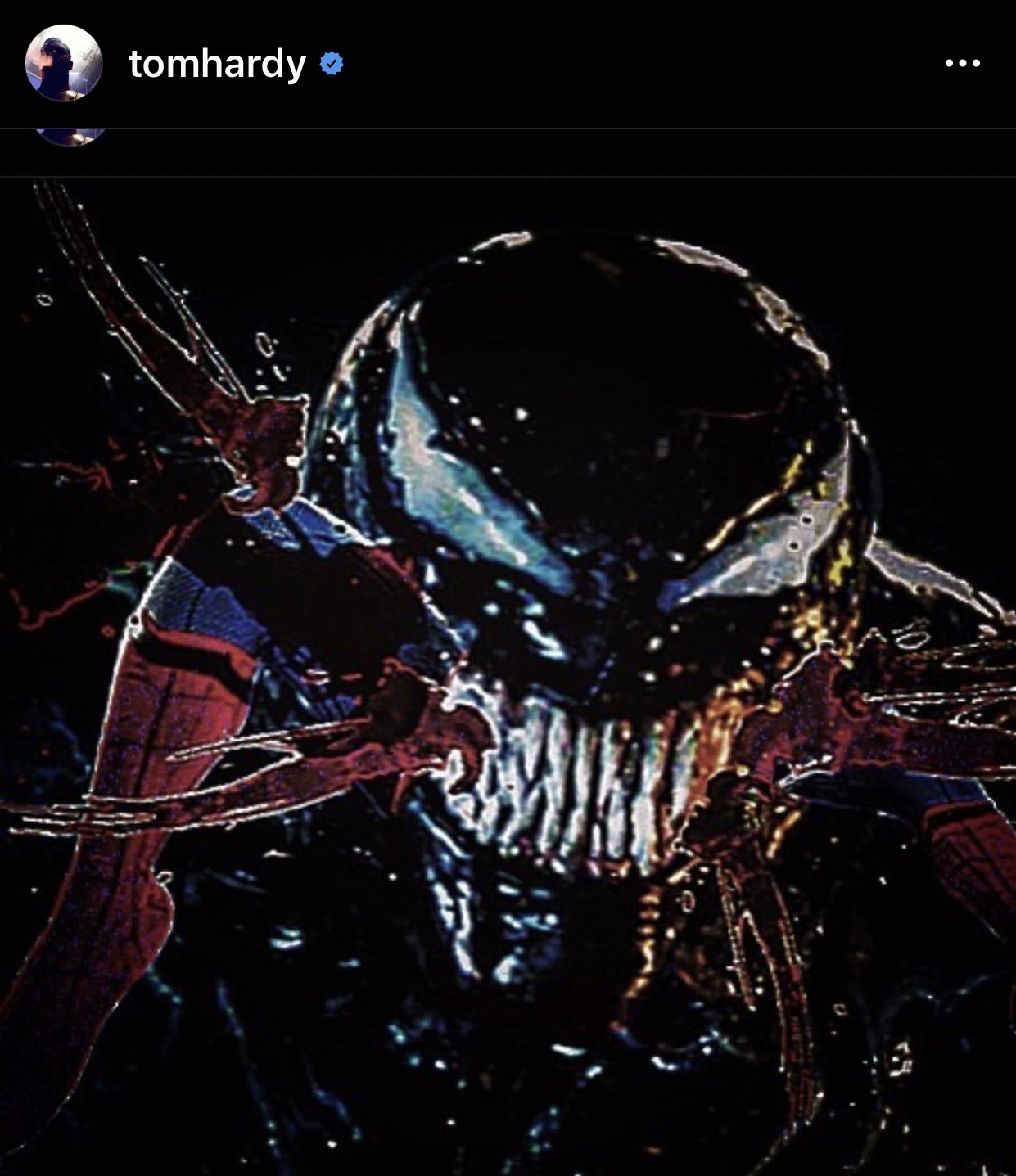 Venom director Ruben Fleischer (who is now working on Uncharted) also teased this plan in an interview.
"That's where it's all going to lead. And that's the exciting thing, because we changed the origin of Venom … in the comics, he evolved from Spider-Man but because of the Marvel-Sony thing we weren't able to that. And so the thing I think it's building towards, and will be exciting to see, is when they actually do confront each other."
While we're still a few steps away from a Spider-Man vs. Venom clash (or a Sinister Six movie for that matter), the concept on paper has so much promise. The main problem in most superhero movies these days is the lackluster villains often present in them, with the antagonists having a slim amount of screentime to make a strong impression.
By giving Spider-Man's foes time to breathe on-screen with their own solo entries, Sony could create a much more compelling clash between heroes and villains.
When do you think Venom and Spider-Man will clash on the big screen? Let us know in the comments!