It goes without saying that everyone was obviously overwhelmed and excited by the surge of trailers and announcements released at this weekend's DC FanDome. The event dedicated itself to revealing a large portion of DC's upcoming projects, including movies, video games, and of course comics. The digital panel finally concluded with a trailer for The Batman – Matt Reeves' upcoming superhero film starring Robert Pattinson in the title role. While the footage revealed The Riddler as the main villain for the movie, it also seems that Colin Farrell as The Penguin might have been spotted in the trailer for The Batman as well.
It's difficult to determine whether or not the actor really is Colin Farrell (update: it's been confirmed that it IS Colin Farrell), or even if the character in the trailer for The Batman is supposed to be The Penguin at all. It's a quick shot, as pointed out by many different Twitter users, and one with an actor that might be under heavy prosthetics – but in that case, it definitely would make sense that it'd be Farrell. And if you take a closer examination at his nose, for example, it definitely seems like the kind of facial feature that most would associate with The Penguin.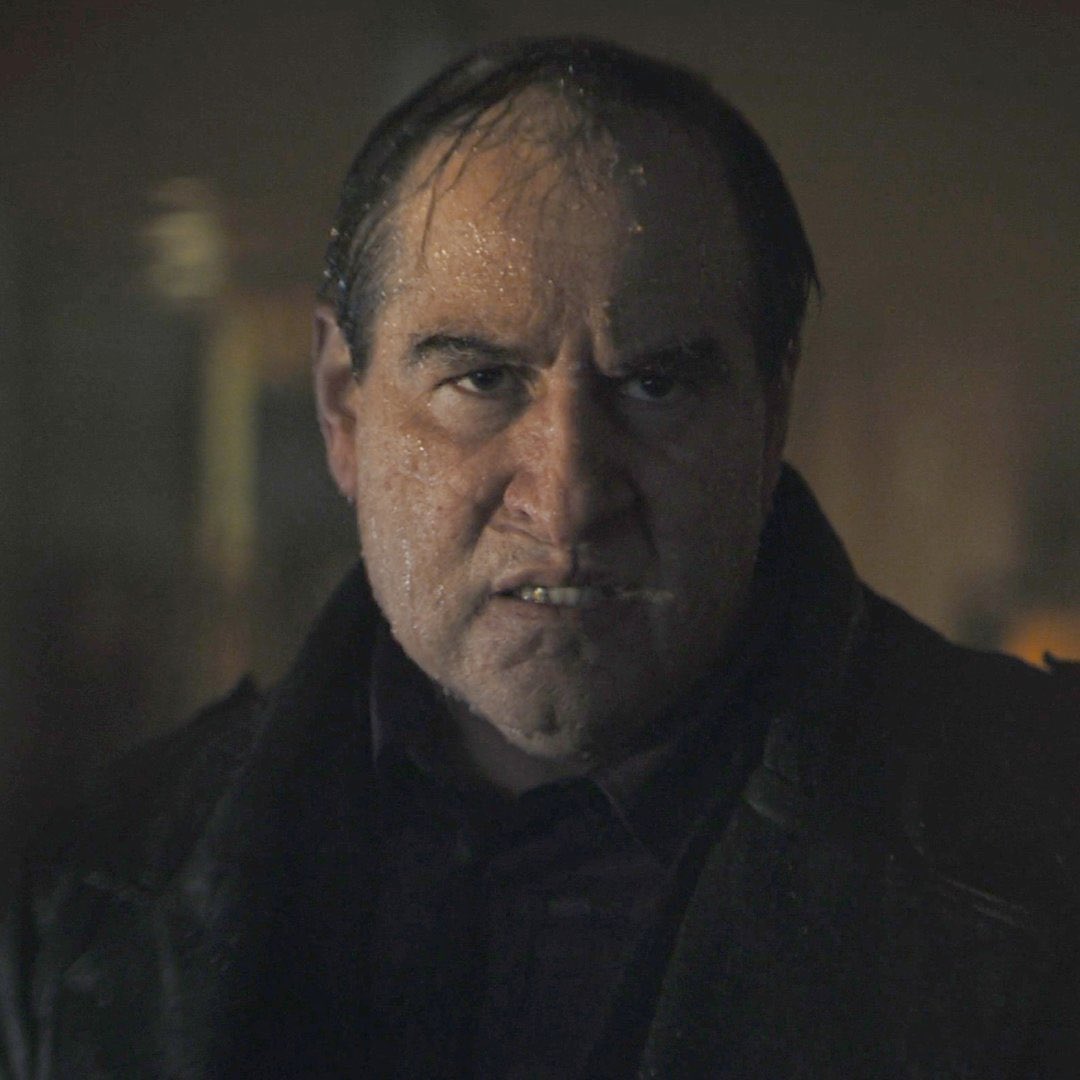 I had to search the eyes to confirm this is, in fact, my man Colin Farrell. #TheBatman #DCFanDome pic.twitter.com/VMwN70EoKJ

— Jamie Jirak (@JamieCinematics) August 23, 2020
It's possible that there just wasn't that much footage of Farrell recorded given that the Coronavirus pandemic temporarily halted production. Of course, with The Riddler as the film's main villain, there's only so much room for The Penguin either way.
With that said, this definitely looks like an exciting new take on Batman and his familiar friends and foes – so hopefully we see more of the project soon.
Other than having actor Robert Pattinson as the titular Batman aka Bruce Wayne, the film also features a rather versatile cast. The cast for the film includes Zoe Kravitz (High Fidelity) as Catwoman, Paul Dano (Looper) as Riddler, Colin Farrell (Fantastic Beasts and Where to Find Them) as Penguin and John Turturro (Transformers) as Carmine Falcone. Then, aside from the interesting selection of villains, we also have Andy Serkis (Black Panther) as Alfred Pennyworth, Jeffrey Wright (Casino Royale) as Jim Gordon, Peter Sarsgaard (Black Mass) as Gil Colson and Jamie Lawson as Bella Real.
Audiences will finally be able to see Robert Pattinson in The Batman when the film hits theaters on October 1, 2021.