The Fast and Furious franchise is truly is a feat of marketing, creativity, and the sheer will of many people behind the scenes that helped lift it to the status we know today. The whole thing started as a Point Break clone about a bunch of thieves boosting TV/DVD combo sets, an FBI agent swore to stop them, and street racing. Honestly, it shouldn't have worked – but it did – and it's only got better — minus 2 Fast 2 Furious and Fast & Furious. Here we are 20 years later, and Justin Lin has decided to return the audience to the physics-defying world of Fast and Furious with F9: The Fast Saga.
The pit crew of Dominic Toretto's group is back as to be expected. Vin Diesel, Michelle Rodriguez, Jordana Brewster, Tyrese Gibson, Ludacris, Nathalie Emmanuel are in F9 as well as a triumphant return of Sung Kang as Han. Charlize Theron makes an appearance but the new addition to the franchise comes in the form of John-Why-Hasn't-He-Been-Cast-As-A-Terminator-Cena as Dom's brother. If you're asking yourself, "How?" you'll just have to watch the movie because it's the least ridiculous thing in the storyline.
Even though this is the tenth movie of the Fast and Furious legacy—don't forget Tokyo Drift—the acting can be expected to some degree. However, I'll admit that Diesel brought a bit more this time around. The plot of Dom's past becomes a huge factor in the espionage portion of F9: The Fast Saga. Diesel has flexed some passable acting in previous movies, but the man gave a good go this time around to bring in the much-needed emotional punch. I got a sense that the rest of the cast just knew what this movie was about and hammed it up when needed to hit those comedy beats and those lighthearted touches.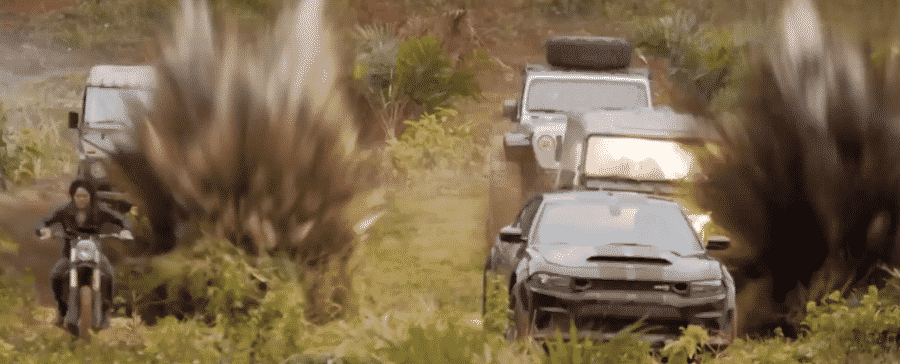 The main selling point for F9: The Fast Saga is the action set pieces and how one can top the other—I found myself laughing out loud from the sheer joy of the stunts. Justin Lin's eye for spectacle filmmaking is evident this time around. From the jump, the team is thrown into a wild car chase through the jungles of South America, and each following set-piece after just gets better and better.
I feel that Lin took some lessons from F. Gary Gray's The Fate of the Furious and improved on them. The previous movie felt a little too cartoony — I can't believe I just wrote that — but F9: The Fast Saga adds a bit more realism to it. You're probably thinking, "Isn't there a giant magnet in this movie?" and you would be right. However, some of those scenes were put together using practical effects and added more weight to what was on the screen.
Here's the part where I talk about John Cena and Sung Kang. I'm not gonna spoil anything for you so, don't worry. First, why have we never seen Dom's brother? Because he's John Cena. I had to get that dad joke out.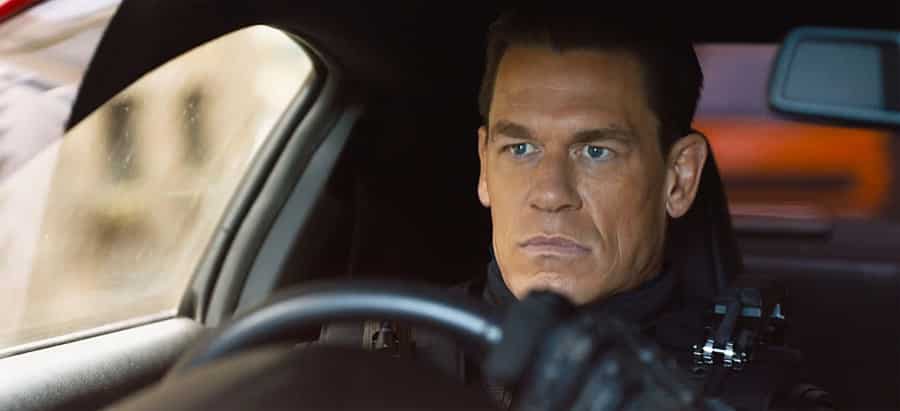 F9: The Fast Saga wastes no time bringing in Cena's Jakob and I have to thank writer Daniel Casey and Justin Lin for that. The two knew what they had with this character and utilized him very well. Jakob is Dom's equal in many ways and it doesn't feel forced or out of place. They were able to use this family conflict/drama and make it the cause for the "end of the world or society" trope that propels the movie. Sound familiar? I'm looking at you Star Wars.
Sung Kang's return is the thing that fans—including myself—were looking forward to. It was great to see the actor play Han again and giving that return purpose. My only gripe is that explanation on how Han is still alive was a major negative for F9: The Fast Saga. I can take a car flown in space or our heroes seemingly being bulletproof in all its glory but the "how and why" Han survived his crash in Tokyo Drift fell flat.
Look, you know what you're going to get when the words "fast" and "furious" are put together when it pertains to movies. F9: The Fast Saga was built for the summer blockbuster season and a perfect way to bring people back into the theater. The movie's focus on the family aspect has heart, even though that is a continuous running gag on social media.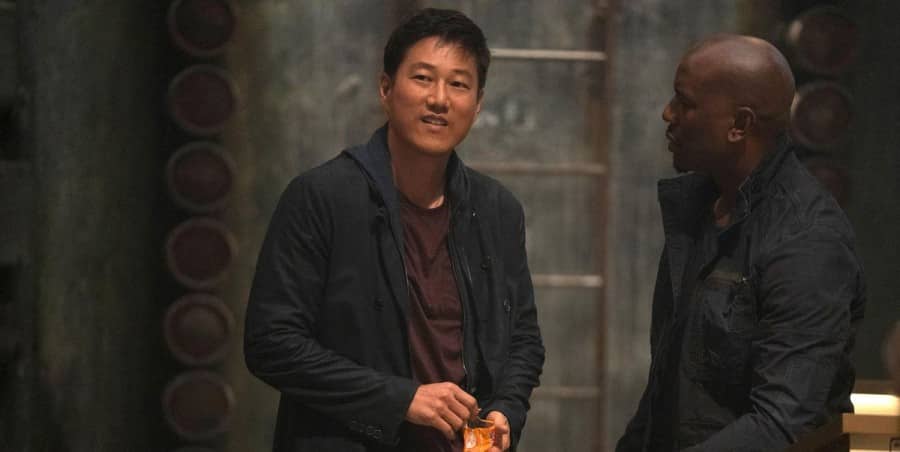 Justin Lin coming back to the 10th installment was much needed and I'm looking forward to seeing how the director ends this leg of the franchise. My fingers are still crossed that somehow and, in some way, we finally get that Transformers / Fast and Furious crossover that's the only "logical" next step in this franchise.
Grade: B