Matt Damon has never really shied away from compelling acting roles. You can pretty much find the guy in any well-known genre of film with varying degrees of performance. So, it is no surprise that Damon decided to try his hand at a drama with a sliver of thriller in Tom McCarthy's Stillwater. The movie had its premiere at this year's Cannes Film Festival and was so good that it garnered a standing ovation, and I would have to agree with that.
Stillwater stars Damon as Bill Baker, the father of Allison played by Abigail Breslin alongside Camille Cottin as Virginie. The movie takes the true-life scenario of Amanda Marie Knox. If that name sounds familiar, well you wouldn't be alone. Knox was an American studying abroad in Italy when one night, her roommate Meredith Kercher, was found murdered in their shared apartment. Stillwater takes elements of that true story and rearranges it a bit and puts the film under a character study lens.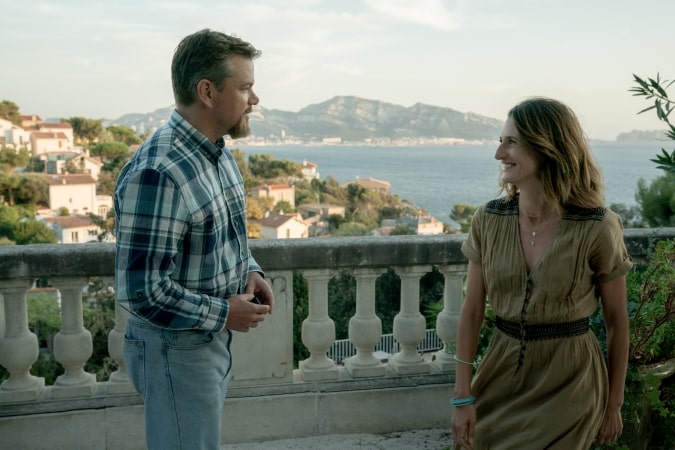 It comes as no surprise that the director of Spotlight, Win Win, and The Visitor would make another engaging story about the tragedy in people's lives and how it affects those around them. Most of the movie is told through the POV of Baker and keeps the story engage on all fronts. The trailer almost gives Stillwater that Taken-ish vibe and it's wrong to assume that you'll be getting an action-packed movie.
The first 40 minutes touches on the plot of Baker proving his daughter's innocence – but shifts over—expertly— to Baker acclimating his life in Marseille, France with the aid of Virginie and her daughter played by Lilou Siauvaud. This is when the movie really shines.  Damon begins to really flex his acting chops during this part of the movie – and McCarthy once again changes the focuses from Baker to Allison. Writing team Thomas Bidegain, Marcus Hinchey, and Noé Debré had me already engaged in the story and amplified that sentiment when Allison's mindset during this ordeal becomes the centerpiece.
McCarthy's skillful directing doesn't stop at the character dissection of Stillwater. I felt a jolt of reality and high tension when the answer to Allison's freedom is brought back in a way that turned the movie almost into a white-knuckling ride. The kick-off of the third act makes the film nerve-racking in an entertaining way that ended with an understanding of the secrets we hold within our families – and the shocking meaning of the title of the film.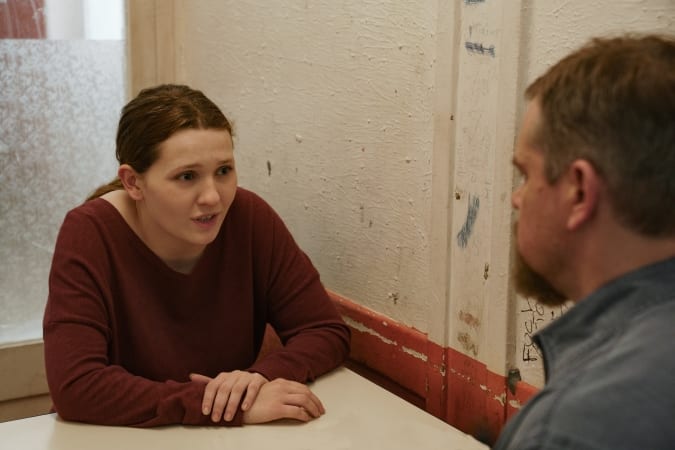 Though Stillwater comes to play in terms of the acting, direction, and writing – the biggest issue is the length. The pacing works well for this story, but the movie did not need to be almost two and a half hours. A few shorter cuts of Baker's life in a foreign country and maybe a scene or two dropped could've made this a much tighter film and still leave the impact the story was driving home.
Stillwater will be remembered more so for the amazing performance from Matt Damon and Abigail Breslin. It's a great look at a father and daughter relationship during a tragic time and the mystery that lines up with it. I wouldn't be surprised if the script and acting begin to show up during award season and the movie definitely deserves the attention. McCarthy once again puts together an emotionally charged film that could open discussions circling morality and the sacrifices one would make for the people they love.
Just be prepared to feel something inside before checking this one out.
Grade: B