The most successful video game film franchise thus far has been the Resident Evil series. However, these movies sway pretty far from games that inspired them. They are based around a character, Alice (played by Milla Jovavich), who is not even in any of the games and it strays far away from the horror roots of the game series for a more action style of film. But, fans need not fret, as a reboot of the series is coming in Resident Evil: Welcome To Raccoon City – and we now have our first trailer!
Johannes Roberts is writing and directing the new film that plans to stay close to the cinematic plot from the games and will also be a true horror flick. This movie is said to be true to the plot of the first two games, taking place in Raccoon City and the Spencer Mansion.
In addition to the trailer, we were also given this poster: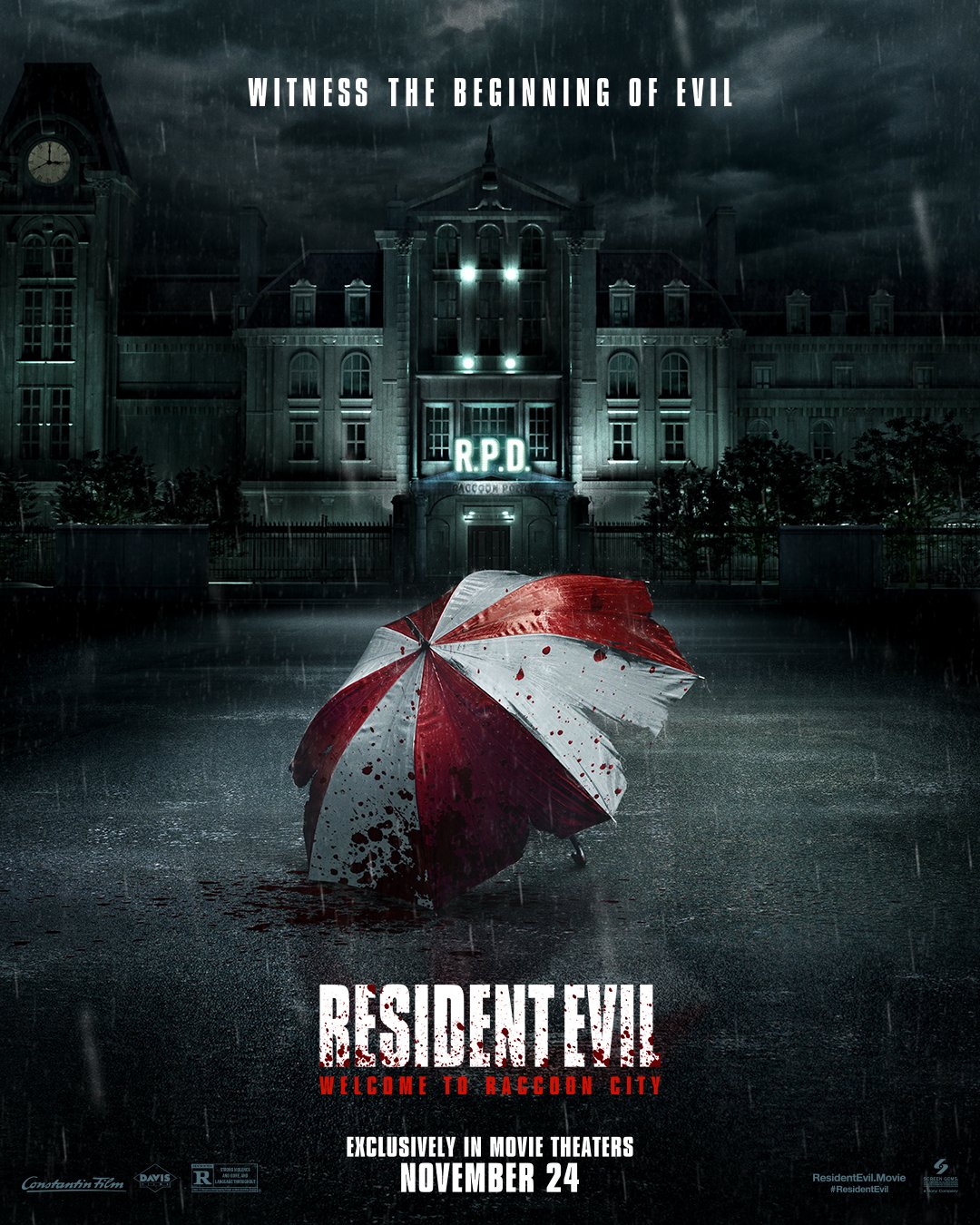 Video game movie adaptations have not exactly gone well over the ages. Up until very recently, there hasn't really been a successful video game movie at all. Now, in more modern cinematic history, there have been a few that have been able to capture the magic of the game in their film, like Detective Pikachu and Sonic the Hedgehog – so here's hoping all of that changes with Resident Evil: Welcome To Raccoon City.
The film hopes to bring another successful video game movie to the table, as well as bring the franchise back to its horror roots. No word yet on if any sequels are planned, but considering they are introducing characters from RE3 and beyond does bode well if the film does some success in the box office.
Resident Evil: Welcome To Raccoon City is slated for release on November 24th and  stars Kaya Scodelario, Hannah John-Kamen, Robbie Amell, Tom Hopper, Avan Jogia, Neal McDonough, and Lily Gao, Chad Rook, Donal Logue, and Marina Mazepa.
Are you excited for the Resident Evil reboot? Let us know in the comments below!