The next trailer for Spider-Man: No Way Home will be released tomorrow – and in order to make bring even more hype to the situation, Sony and Marvel Studios have given us a new poster for the upcoming Marvel Cinematic Universe movie. Saying that fans are super excited for the film that hits theaters next month would definitely be an understatement.
The poster that was released features Tom Holland's Spider-Man and Benedict Cumberbatch's Doctor Strange in the crosshairs of Doctor Octopus's tentacles – as well as Green Goblin flying around in the background.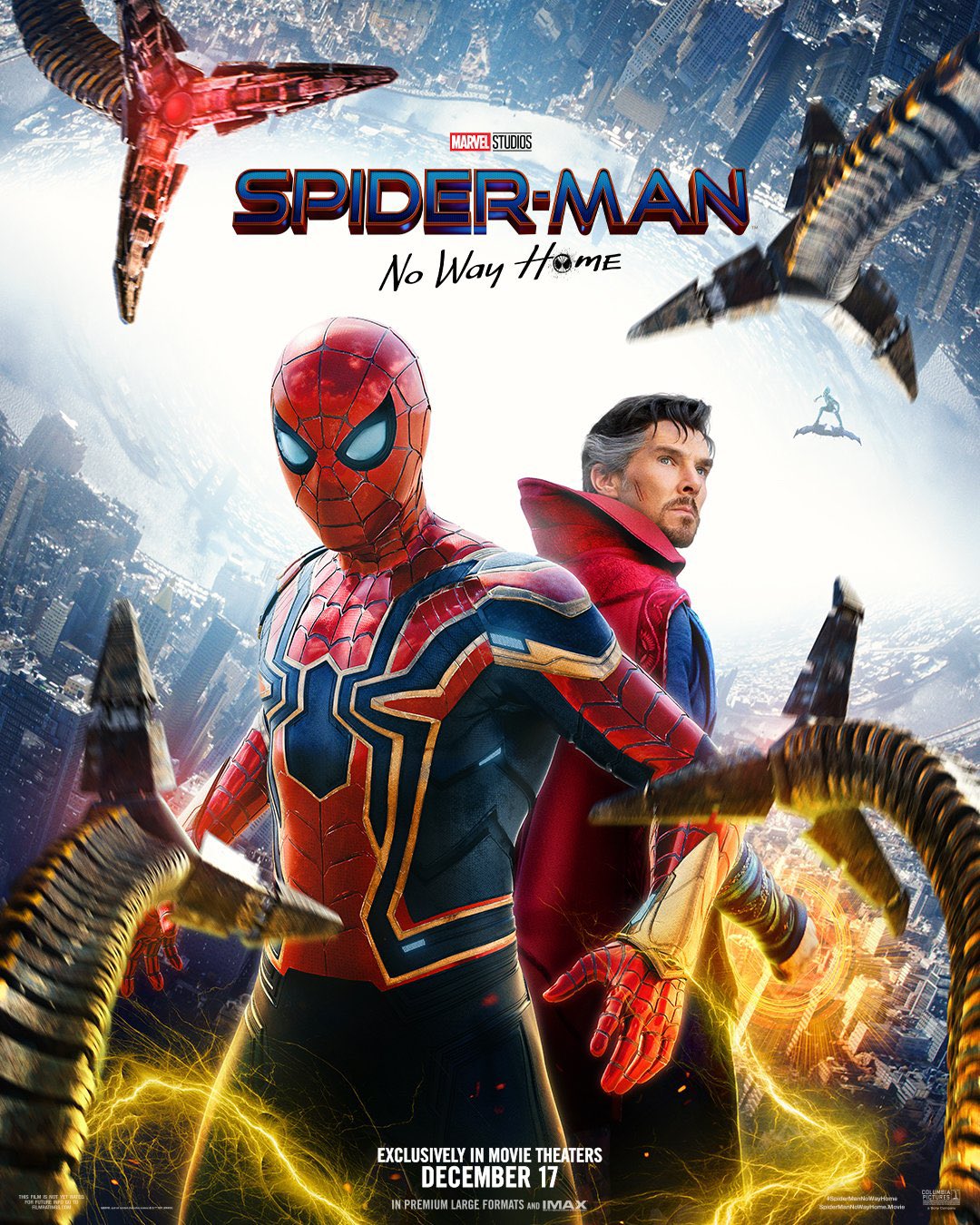 As far as what to expect in the trailer tomorrow, we're not entirely sure. Many fans are expecting to see Tobey Maguire and Andrew Garfield, after months and months of speculation – as well as some big leaks that hit the internet last week – though the leaks haven't been confirmed as legitimate.
The film's main star, Tom Holland, has interestingly said that the movie is not fun – and is actually dark and brutal.
"What people will be really surprised about is that it's not fun, this film. You're going to see characters that you love go through things that you would never wish for them to go through. And I was just really excited to kind of lean into that side of Peter Parker."
He's also described the movie as some of the best work they've ever done, saying:
"I haven't seen the film yet but I've seen pieces of the film, and it's the best work we've ever done. It's the best Spider-Man film that we've ever made. I really don't think fans are at all ready for what they've put together. I know that I'm not ready, and I know that it's going to be brutal."
Here's hoping the trailer for Spider-Man: No Way Home answers some questions fans have – but doesn't spoil every little detail amd  before the movie comes out on December 17th.