Marvel's Hawkeye is currently gaining momentum on Disney Plus as fans are enjoying this grounded and fun take on the Marvel Cinematic Universe. And, if the rumors are true, we will be seeing Vincent D'Onofrio's Kingpin coming to the MCU sometime in this series. While the debate over whether the Netflix Marvel series are canon or not rages on, no one denies that D'Onofrio and Charlie Cox played Wilson Fisk and Matt Murdock/Daredevil respectively masterfully and would want them back in those roles, even if its a new iteration of the characters. But who do you ask about possible casting news in regards to The Man Without Fear? Why not ask the man at the top, Kevin Feige?
While speaking with CinemaBlend, Feige was asked about the possibility of Daredevil making his way into the MCU and who would play him.
Uncharacteristically, the usually tight lipped CCO of Marvel Entertainment point blank told us who he would cast:
"If you were to see Daredevil in upcoming things, Charlie Cox, yes, would be the actor playing Daredevil. Where we see that, how we see that, when we see that, remains to be seen."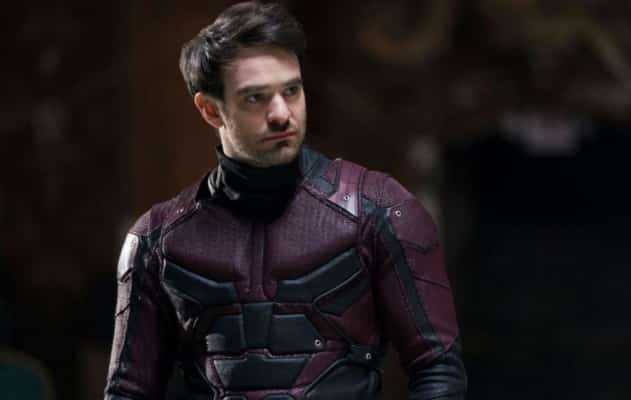 This is a huge moment as Feige is the master of skirting questions like this. It could be that so many rumors out there are getting too close to the truth that he has to get ahead of this before more comes out. We all know of the rumor about Cox appearing in Spider-Man: No Way Home, especially after those leaked images that may or may not be real. So if we do indeed see Charlie Cox as Murdock in that film coming up soon, it doesn't hurt Kevin Feige's long term plans to say that he is the person that would be cast.
While it doesn't seem likely that Feige is loosening his grip on news like this, it is great to hear from the man himself that Charlie Cox is the only choice for Daredevil. And, in time, hopefully the inclusion of Kingpin and Daredevil, and whatever backstory the MCU creates, will end the debate over the past shows being canon or not once and for all.
Are you excited that Kevin Feige confirmed Charlie Cox as his choice for Daredevil? Let us know in the comments below!