Spider-Man has been having quite the week – and not just due to the insane amount of success that Spider-Man: No Way Home is having in theaters. Spidey is also making history in the comic book world with the recent release of The Amazing Spider-Man #81 from Saladin Ahmed, Carlos Gomez, Bryan Valenza, and Joe Caramagna. Warning – spoilers for the issue are about to follow.
Currently where the story stands, Peter Parker is comatose, leaving his clone, Ben Reilly, to take on "Friendly Neighborhood Spider-Man" duties once more. However, this time, Ben has some huge financial backing from The Beyond Corporation, who have given he and his girlfriend, Janine, a tremendous amount of resources at their disposal – including a ridiculously upgraded Spidey suit.
While Beyond orders Ben to deal with Miles Morales, he finally gets the chance to put one of the suit's newest upgrades to the test. Flying. That's right, Spider-Man is going airborne, but not permanently. In fact, Ben can only use the suit's flight capability ever so often, as it drains a ton of power when in use. So it's safe to say that our beloved "Webhead" will continue slinging through New York's streets as normal, but he'll bust out the wings on special occasions.
You can check it out for yourself in the image below, courtesy of ComicBook.com: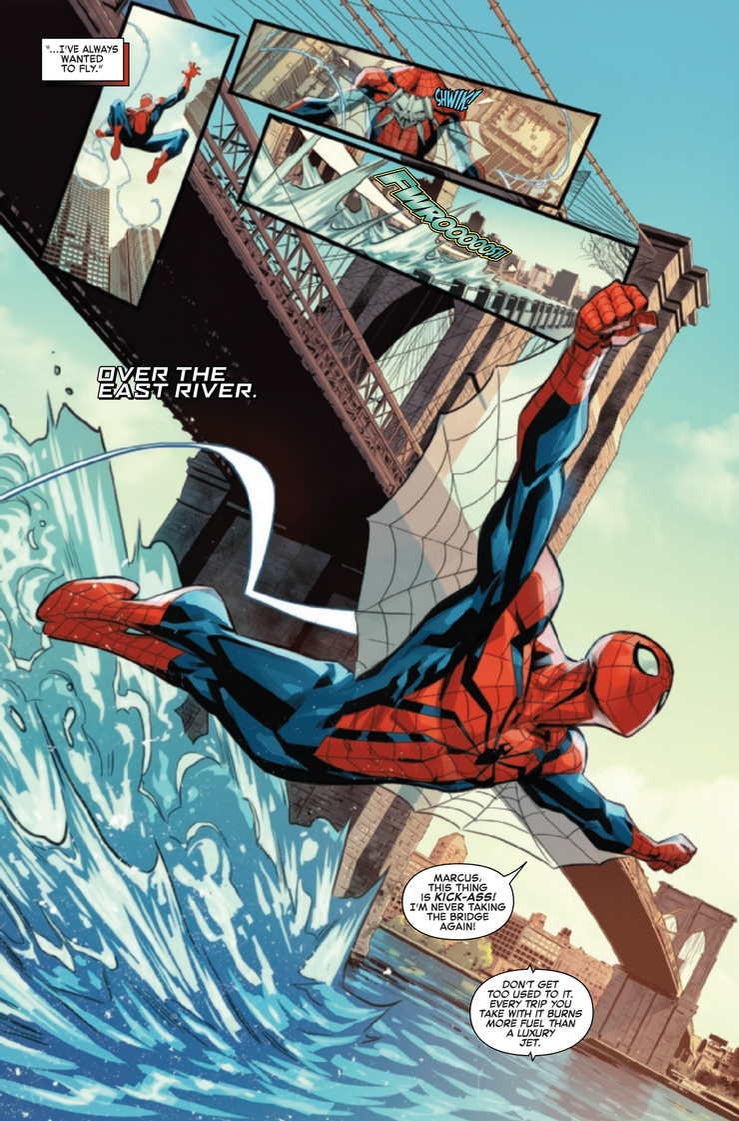 Seeing Spider-Man take flight isn't a completely new concept for fans, as Tom Holland's Peter Parker has also shown this ability while using the Iron-Spider suit bestowed upon him by the late Tony Stark. However, much like Ben, Holland's Peter Parker only uses this ability on special occasions, as seen in both Far From Home and No Way Home. Of course, there's never been any indication that the ability drains the Iron Spider suit the way it does for Ben's.
The Amazing Spider-Man #81 is now available.