The possibilities with cosplay are endless. After all, aside from the vast number of comic book characters out there to emulate, there exists an equally vast amount of comic book covers, sequences, and other iconic poses that fans can recreate. One such fan, known by the name Ivy Cosplay, decided to take on Spider-Woman and recreate one of the character's more controversial comic book covers. What's more, she chose to do it all with body paint instead of a traditional costume.
The comic book cover she's aiming to recreate was initially created by Italian artist Milo Manara. However, his comic was immediately considered controversial by fans – specifically for exposing beloved character Spider-Woman in a particularly provocative pose. And it's this same exact pose that Ivy Cosplay chose to mimic.
As you can see below, via Reddit:
Ivy Cosplay as Spider Woman (Marvel Comics) from cosplaygirls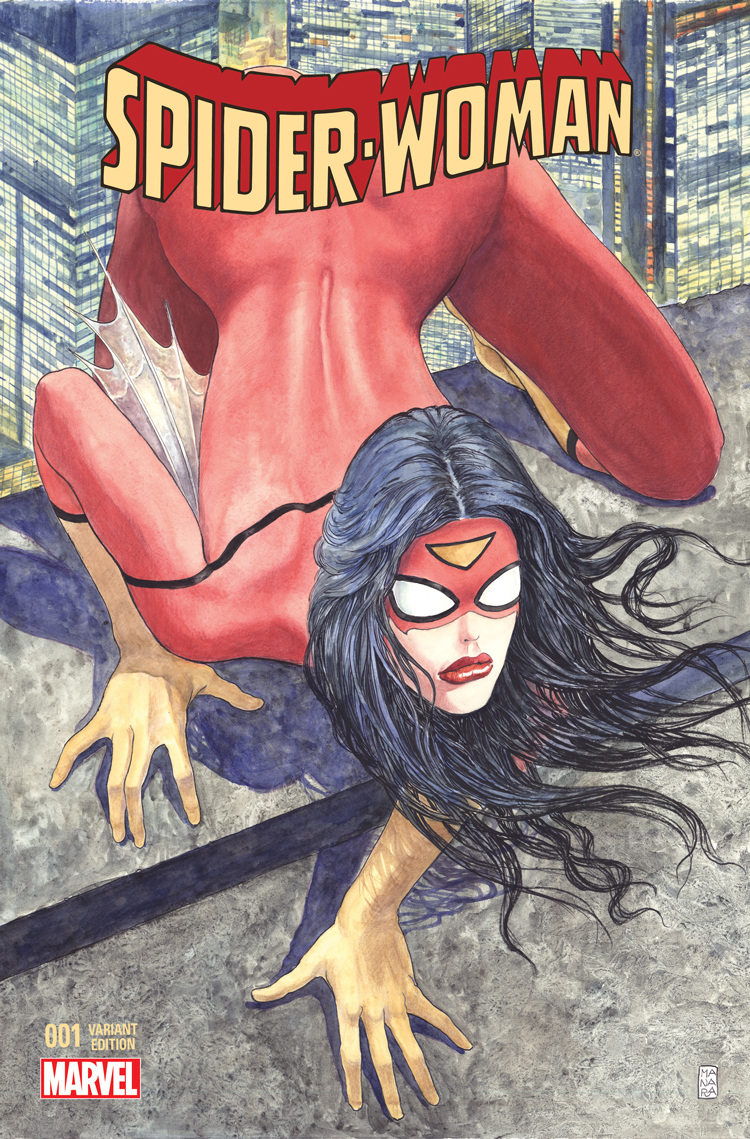 The original comic book cover was created for Spider-Woman #1 in 2014, as you can see above. When fans pointed out the emphasis on Spider-Woman's backside, Marvel quickly reacted by censoring the image. They chose to place the Spider-Woman logo directly over the more exposed parts of Spider-Woman's body. But as you can tell from the Spider-Woman recreation by Ivy Cosplay, she chose to go all out with her interpretation.
While artist Milo Manara is known for drawing more risqué depictions of women, it's clear that Marvel initially had faith in his vision. And, while many fans reacted negatively, it still made a profound impact on others. This is especially evident with Ivy Cosplay, who chose to recreate the controversial comic book cover with her very own Spider-Woman cosplay. It goes to show just how interesting the stories behind certain cosplay photo shoots can be. As for Milo Manara's original artwork created for the Spider-Woman #1 cover, it sold last year for $37,000 after being listed in an auction. Indeed, it's clear some fans really did love that variant cover.