Fans have been eager for additional news on David Bruckner's upcoming reboot of the Hellraiser film franchise. The new film will be arriving to Hulu in a similar fashion to Prey, and after the success of that particular movie, many fans are excited to see what kind of treatment Hellraiser receives. Well, now that we're fast-approaching the Halloween season, we've gotten our first taste of what's in store for Hellraiser fans.
The new incarnation of the Hell Priest – aka Pinhead – will be played by Jamie Clayton. As you can see below, the look does fit in rather nicely with the aesthetic of the film franchise. Hopefully we'll have actual footage from the movie soon – but this is certainly a nice treat in any case.
Here's the new look Pinhead for the upcoming Hulu movie – as well as some other shots released today: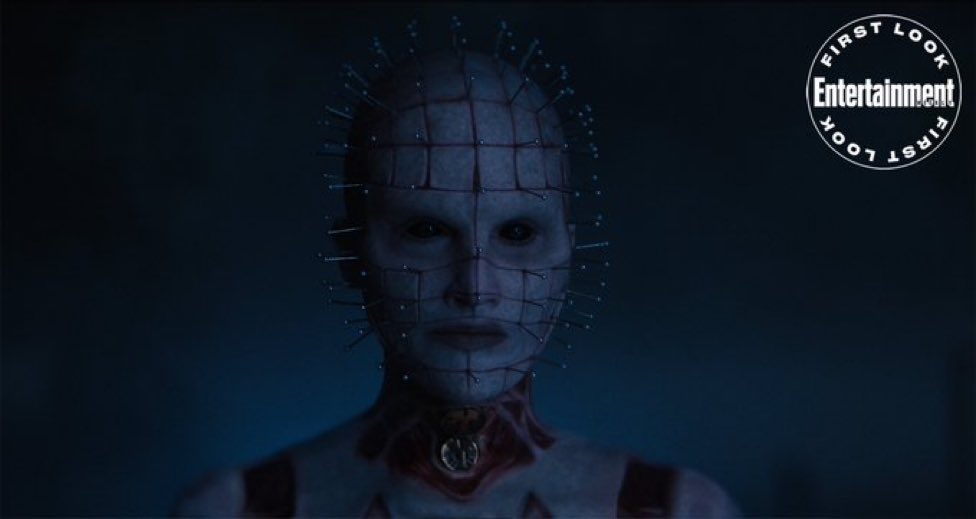 I brightened up that new #Hellraiser still to get a better look at Jamie Clayton's Pinhead and yowza, that's some good (terrifying) stuff. pic.twitter.com/KAoW7G7VIo

— Adam Frazier (@AdamFrazier) September 1, 2022
New images from Hulu's #Hellraiser remake

(@EW) pic.twitter.com/u5toLfBPe5

— Geek Vibes Nation (@GeekVibesNation) September 1, 2022
The movie was recently given a R-rating from the MPAA, a sign that the film should certainly please longtime fans of the franchise.
David Bruckner directed the upcoming Hellraiser reboot. David Goyer wrote the story for the film, with the screenplay having been written by Ben Collins and Luke Piotrowski.
Jamie Clayton has been cast as the Hell Priest, otherwise known as Pinhead, who was notably played by actor Doug Bradley in the past. The rest of the film's cast includes Odessa A'zion, Adam Faison, Drew Starkey, Brandon Flynn, Aoife Hinds, Jason Liles, Yinka Olorunnife, Selina Lo, Zachary Hing, Kit Clarke, Goran Visnjic, and Hiam Abbass.
Fans will finally be able to view Hellraiser via Hulu on October 7, 2022. Stay tuned to ScreenGeek for additional updates on the highly-anticipated reboot as we have them. It shouldn't be much longer now before we have our first official trailer – so keep those eyes peeled.