Fans were already excited for the upcoming film Deadpool 3. Once it was announced that Ryan Reynolds would be starring alongside Wolverine actor Hugh Jackman, however, that excitement grew to a whole new level. Now Ryan Reynolds is getting into the spirit of things as he preps for Deadpool 3 to start production.
This film was initially going to be the final appearance of Hugh Jackman's Wolverine. Especially with Disney having acquired Fox and the presumption that they would introduce all-new cast members for the X-Men. Now, however, Hugh Jackman will have another opportunity to play Wolverine.
Essentially, the actor wants to give fans the ultimate buddy comedy as he stars alongside Ryan Reynolds' Deadpool character.
Ryan Reynolds shared a very interesting photo on his Instagram story. It's a photo that shows how seriously he's taking the opportunity to work with Hugh Jackman – and he's preparing in the most fun way possible.
Specifically, Ryan Reynolds is taking the time to watch the fan-favorite Wolverine film Logan. As you can see below: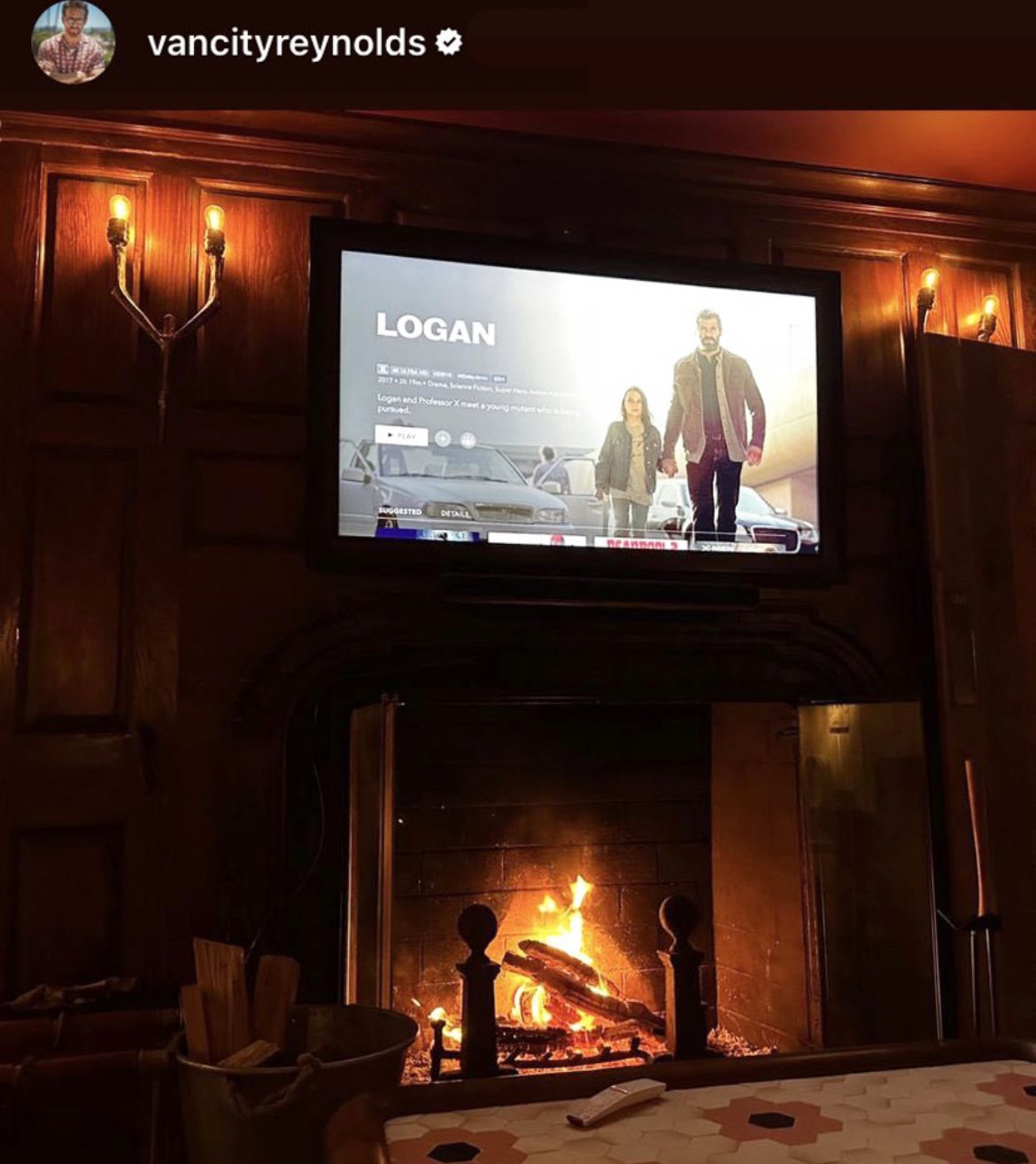 It's a crossover event that fans have been hoping would happen and it seemed likely to never happen. After all, their previous appearance together happened in the 2009 film X-Men Origins: Wolverine which was heavily criticized by fans. Now this will apparently rectify those mistakes and give audiences the proper Deadpool and Wolverine film we want – with both Ryan Reynolds and Hugh Jackman in their respective roles.
In the meantime, it's also great to see that Ryan Reynolds is prepping to shoot for Deadpool 3. Hopefully we'll continue to have more updates in the near future.
Shawn Levy is set to direct Deadpool 3 from a screenplay written by Rhett Reese and Paul Wernick. Wendy Molyneux and Lizzie Molyneux previously worked on the film's screenplay.
Deadpool 3 is currently set to hit theaters on November 8, 2024. Stay tuned to ScreenGeek for any additional updates on the highly-anticipated blockbuster as we have them.