The news that Hugh Jackman would be starring in Deadpool 3 alongside Ryan Reynolds drove fans wild. It not only meant that the two actors could appear as Wolverine and Deadpool together properly, but it presumably means Hugh Jackman's Wolverine would be connected to the MCU. As such, fans have plenty of questions, and it might take some time before they're answered. Excitingly enough, however, it looks like Hugh Jackman is already training for his Deadpool 3 role!
As you can see below, Hugh Jackman shared some photos of himself training. With the caption reading "Work in progress," it's hard not to be excited for the actor's upcoming appearance. We have several years to wait for Deadpool 3 to finally hit theaters – but everything is still coming together quite nicely.
Here's the image: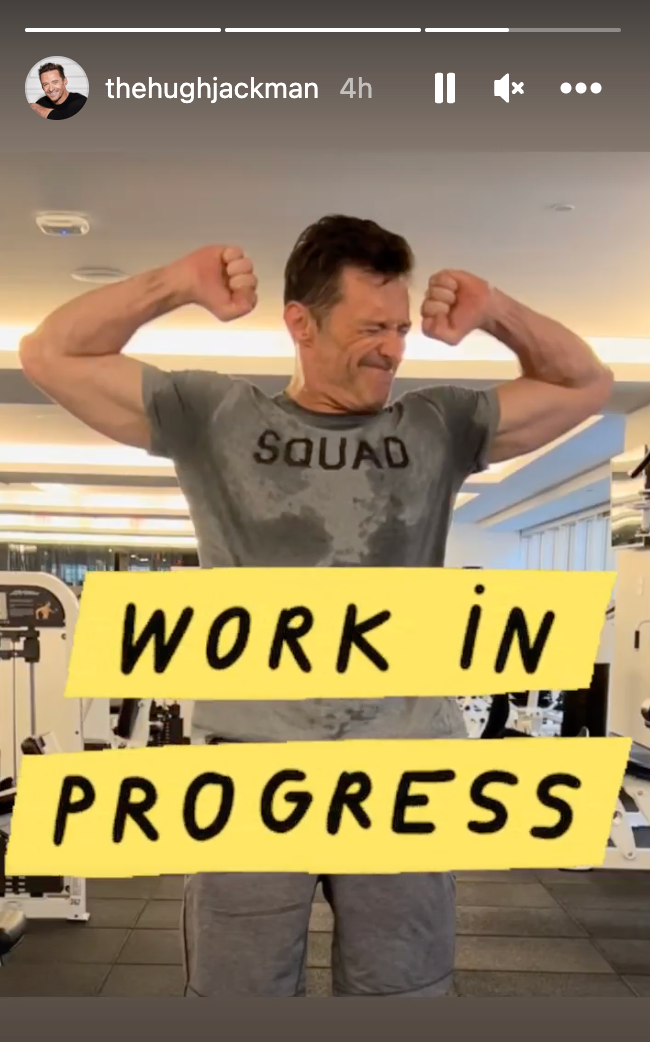 The announcement that Hugh Jackman would star in Deadpool 3 alongside Ryan Reynolds is still pretty new. Yet, we already have Hugh Jackman training and getting into shape for his fan-favorite X-Men role. This means that production should be starting in the near future. Hopefully, then, this also means that we'll have more news updates to share soon. Stay tuned to ScreenGeek for any additional updates on the highly-anticipated sequel to Deadpool and Deadpool 2 as we have them.
As of this writing, there aren't any story details available. But it's expected that the film will include the Marvel Cinematic Universe as part of its plot. Furthermore, with Hugh Jackman's Logan aka Wolverine being thrown into the mix, it could be a very crazy example of the expanding Multiverse.
Shawn Levy will direct Deadpool 3 from a screenplay written by Rhett Reese and Paul Wernick. Wendy Molyneux and Lizzie Molyneux previously worked on the film's screenplay.
Fans can expect to see Deadpool 3 in theaters on September 6, 2024. Stay tuned to ScreenGeek for any additional updates as we have them.