Marvel's latest Daredevil series, from writer Chip Zdarsky and artist Marco Checchetto, is nearing its inevitable conclusion. In the new issue, Daredevil #13, it looks like the titular character ventures down into Hell itself.
Though, as noted via ComicBook, the location isn't quite the official version of Hell. It's actually a realm featuring pools of fire and various demons that The Beast dwells in. The Beast is an entity that happens to power The Hand and Daredevil is officially confronting it in his own horrifying realm.
Now a full preview of this exciting new issue has been released. It may not be the true version of Hell, but it might as well be, and it'll be the first time that Daredevil ventures into such a realm. There'll no doubt be plenty of surprises in store. Especially as this is close to the end for this new run of Daredevil comics.
Here are the images released for the new issue: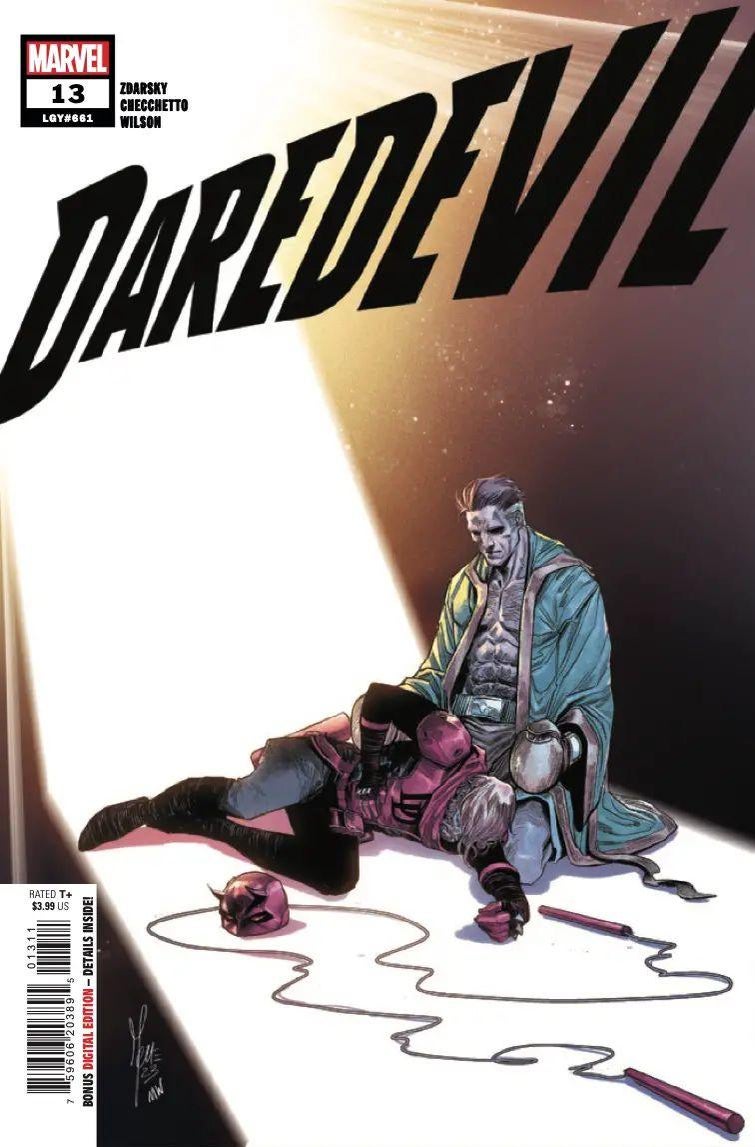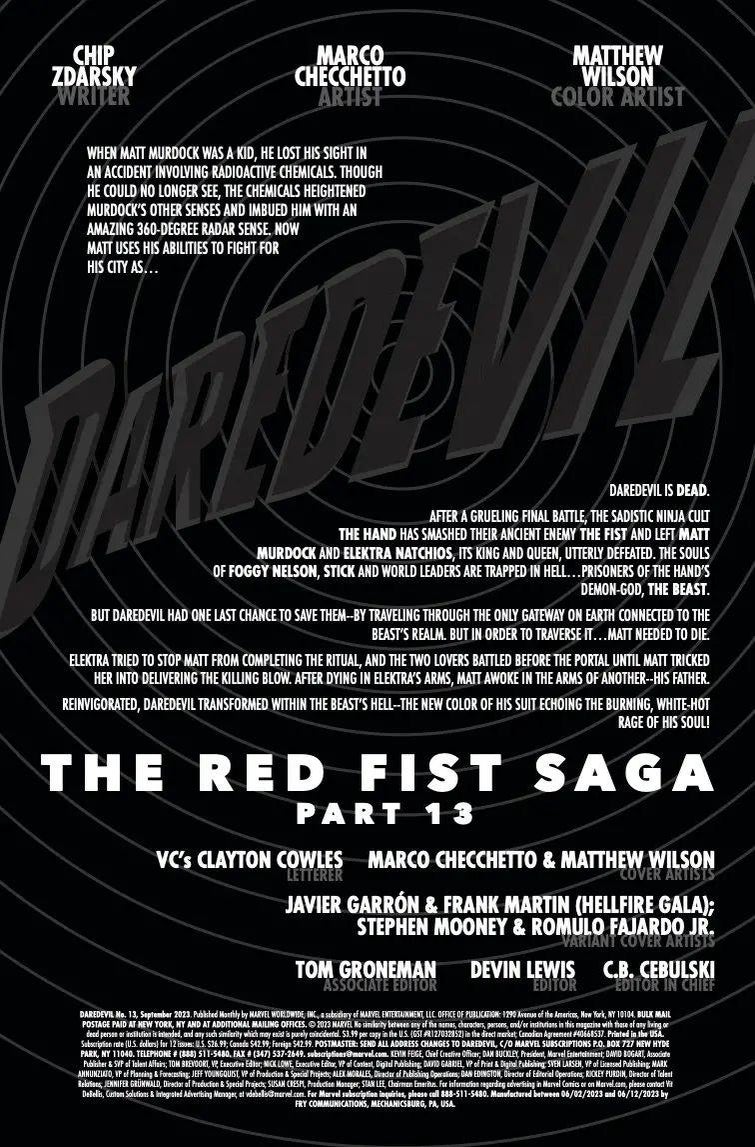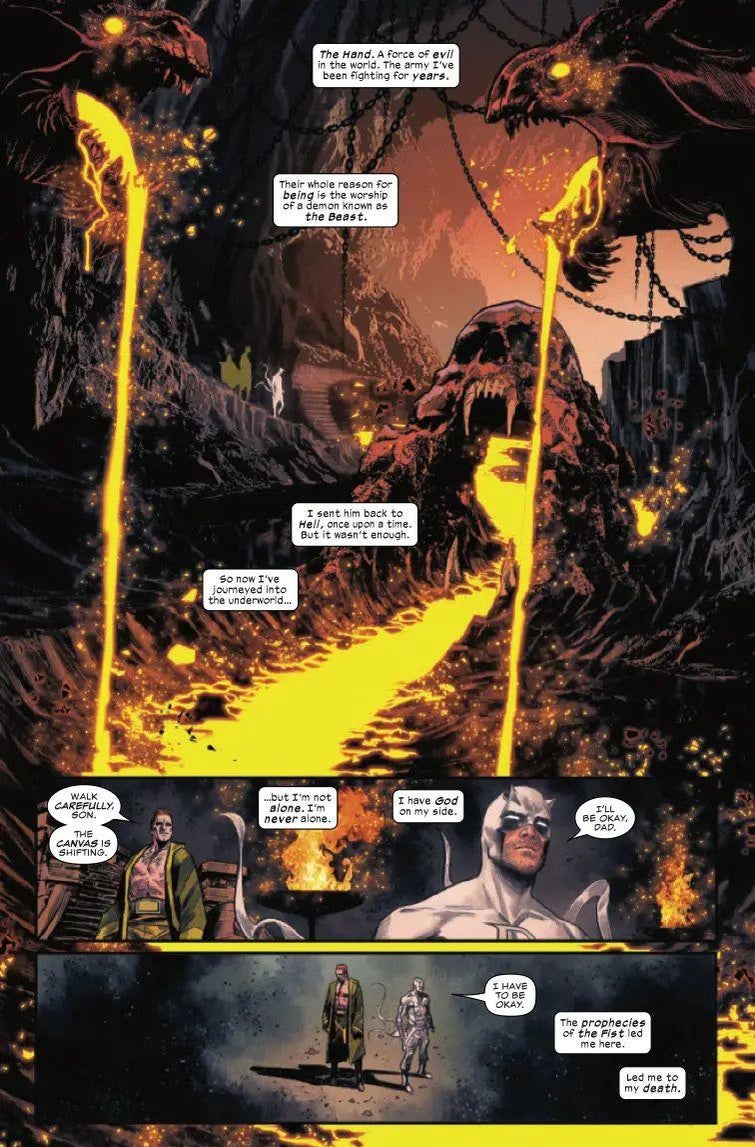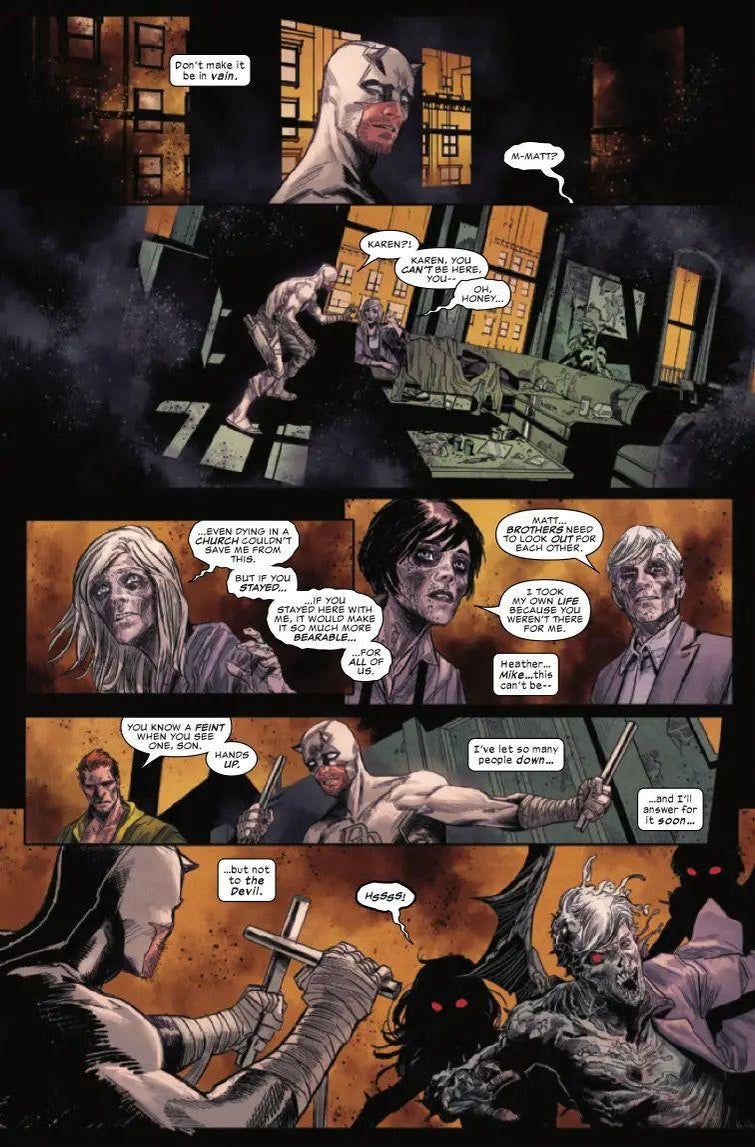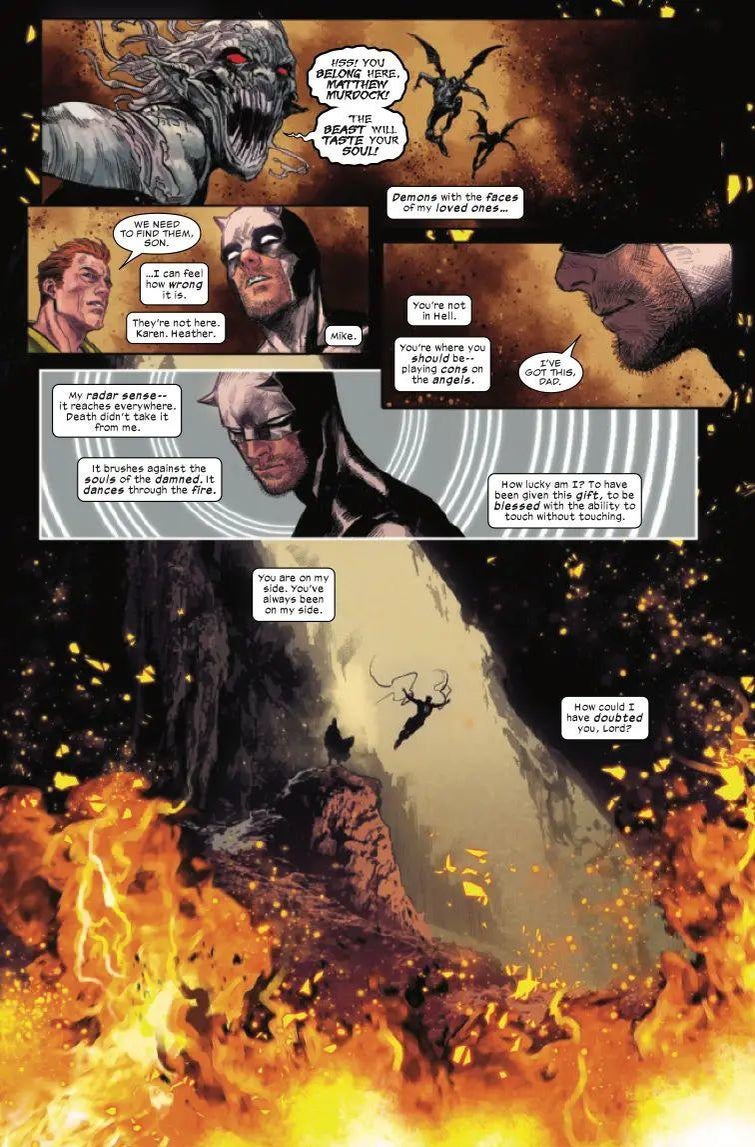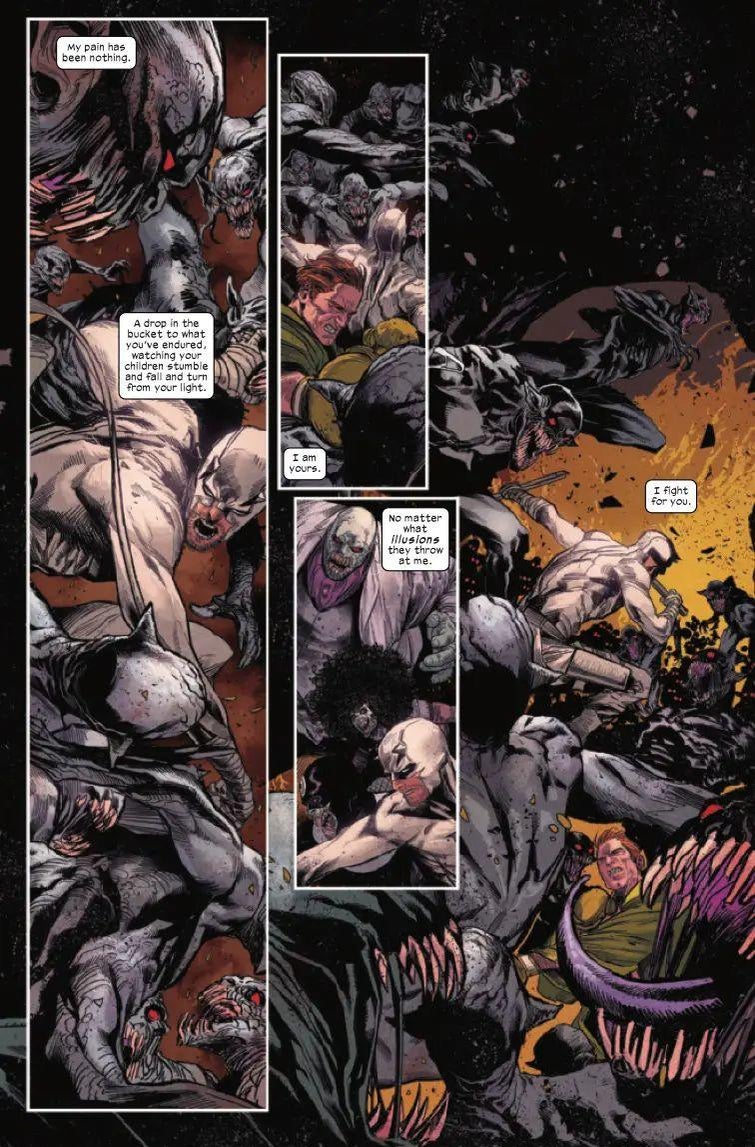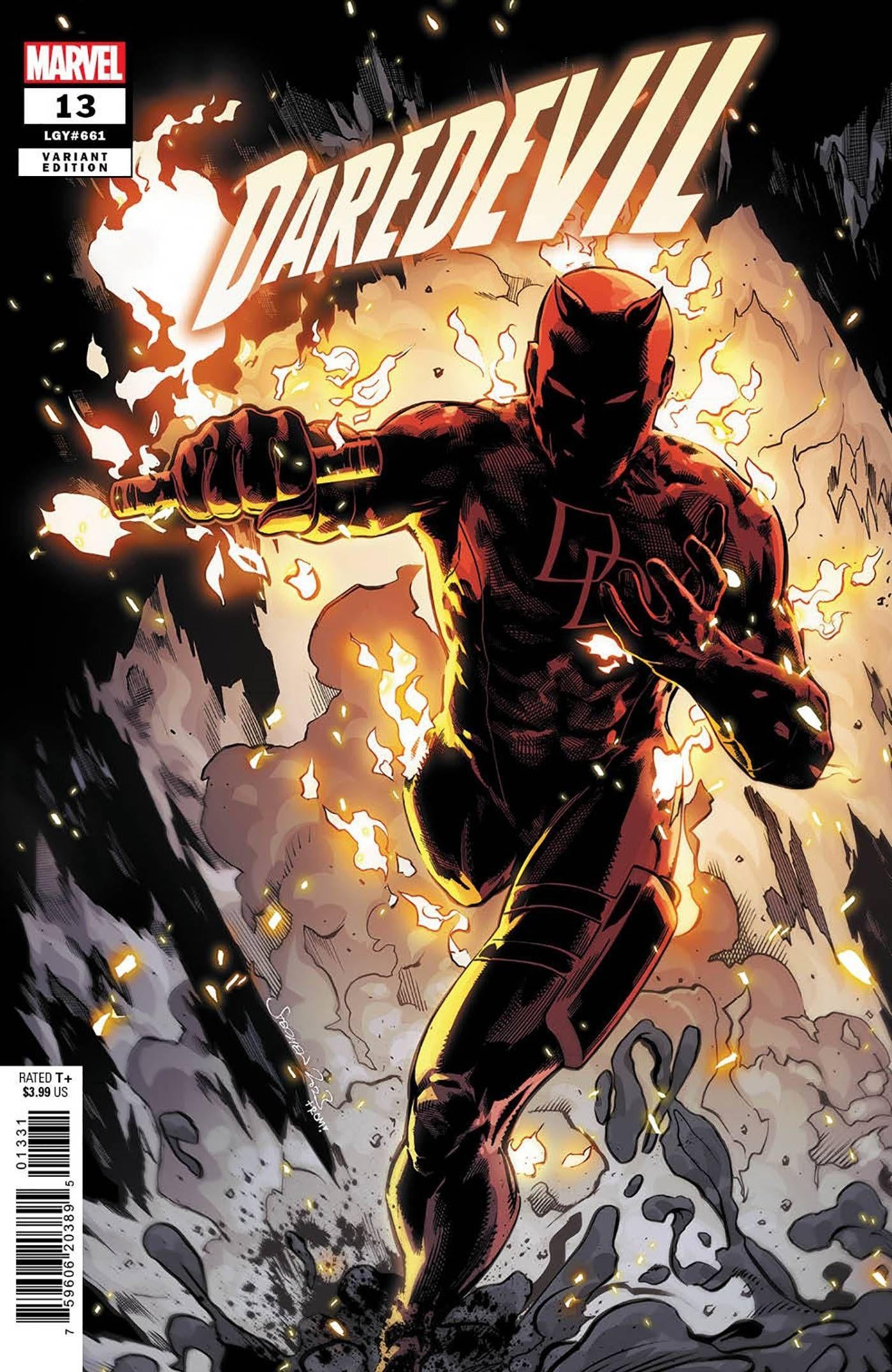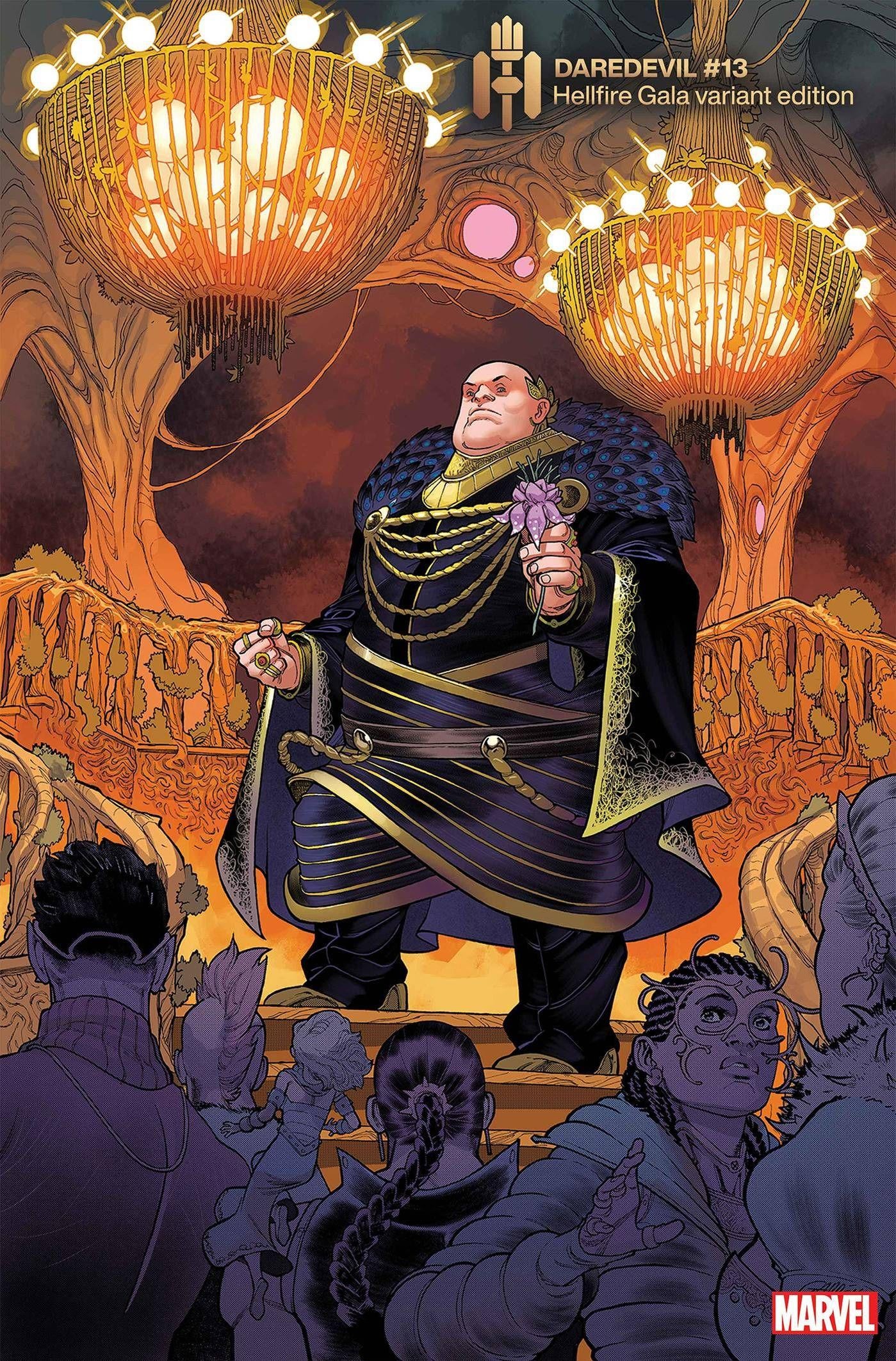 Additionally, Daredevil #13 has been released with the following synopsis:
"Daredevil is dead. After a grueling final battle, the sadistic ninja cult The Hand has smashed their ancient enemy The Fist and left Matt Murdock and Elektra Natchios, its king and queen, utterly defeated. The souls of Foggy Nelson, Stick and world leaders are trapped in Hell… Prisoners of The Hand's Demon-God, The Beast. But Daredevil had one last chance to save them–by traveling through the only gateway on Earth connected to The Beast's realm. But in order to traverse it… Matt needed to die. Elektra tried to stop Matt from completing the ritual, and the two lovers battled before the portal until Matt tricked her into delivering the killing blow. After dying in Elektra's arms, Matt awoke in the arms of another–his father. Reinvigorated, Daredevil transformed within The Beast's Hell–the new color of his suit echoing the burning, white-hot rage of his soul!"
Stay tuned to ScreenGeek for any additional Marvel comic news and other such Daredevil updates as we have them. As for now, fans can now purchase Daredevil #13 which was released in stores on July 5, 2023.