News
Rumor: GHOST RIDER Confirmed For Agents of S.H.I.E.L.D.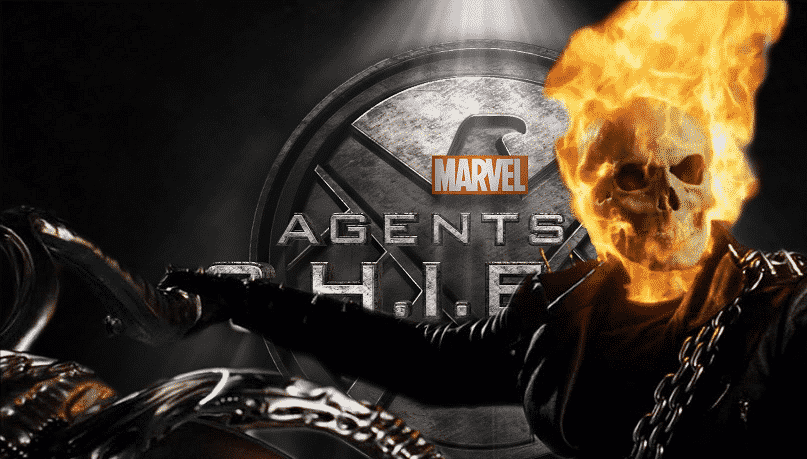 A new rumor from Latino Review is suggesting that Ghost Rider being on Agents of S.H.I.E.L.D. is a done deal. Here's what it says:
One of our sources has reached out to confirm that the rumors of Ghost Rider's introduction to the Marvel Cinematic Universe — via ABC's Marvel series AGENTS OF S.H.I.E.L.D. — are officially a done deal.
Marvel has been teasing Ghost Rider's arrival for a minute. A promo for AoS featured the anti-hero's signature fire and chains.
Get fired up! Marvel's #AgentsofSHIELD knows how to get to you #SDCC in style. pic.twitter.com/F9aI2tMF4U

— Agents of SHIELD (@AgentsofSHIELD) June 22, 2016
Early speculations argued that it was for Hellfire, a character introduced last season.
Then TVLine released a casting announcement:
"

A pair of Latino brothers, one of whom is always the most dangerous person in the room, the other paralyzed in a wheelchair."
We reported on the popular conclusion that this Ghost Rider would be Robbie Reyes. The 2007 movie and its sequel starred Nicolas Cage as biker, Johnny Blaze. However, in the recent Marvel NOW titles, our hero bonds his powers with a car. There's no denying that the casting call sounds like Robbie and his handicapped brother, Gabe.
For those disappointed this isn't a Johnny Blaze binge-series, keep in mind that this is just Ghost Rider's debut to the MCU. There's still rumors of more Netflix shows, which could explore the darker corners of the cineverse.
Marvel Studios chattered a lot about Luke Cage, Iron Fist, The Defenders, and more Daredevil at this year's San Diego Comic Con. But I haven't heard anything about this Ghost Rider development, confirming it so. Or the X-Men show they're producing.
We'll definitely know if Robbie Reyes and his car will join the Secret Warriors when Agents of SHIELD returns for Season Four on Tuesday, September 20th.
Source: TVLine / Latino Review