Earlier this week, the surprising news was revealed that Warner Bros. were courting Leonardo DiCaprio to play The Joker in their upcoming Joker origin movie.
Well, it didn't take long for artists to come up with some fan art depicting what the actor could look like as the iconic DC Comics character – and the results are definitely interesting:
BossLogic also made some: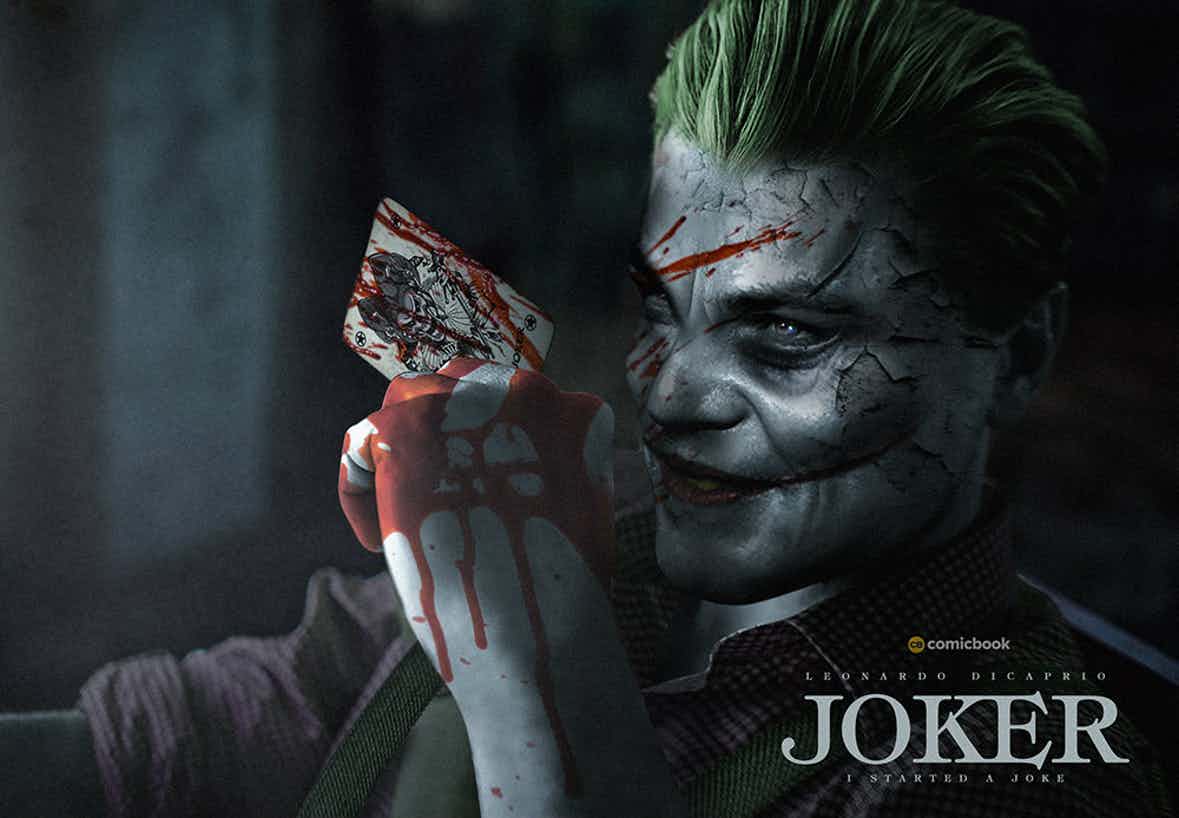 The prospect of Leonardo DiCaprio as The Joker is definitely an intriguing one, but one that not everyone is happy about. Current DCEU Joker actor Jared Leto – is one of them, according to a new report:
Insiders say Jared Leto, the actor who portrayed the Clown Prince of Crime in last summer's Suicide Squad and is slated to reprise the character not just for a sequel but for another spinoff movie (with DC villainess Harley Quinn), was caught off-guard by the plans. Leto is said to have made his displeasure with the notion of multiple Jokers known to his CAA agents, and rival agency WME has been using the concern to court him.
It's not the first time that Warner Bros. have made questionable decisions regarding their films – so it'll definitely be interesting to see how this all plays out.