David Harbour is playing Hellboy in the upcoming reboot of the film – replacing Ron Perlman. While getting rid of Perlman caused quite an uproar on the internet, fans might be pleased to learn that the new actor looks very similar to the previous version we saw on screen.
The first look at the character was revealed via Twitter:
Holy crap #Hellboy #FirstLook pic.twitter.com/dpryXiHDHE

— Hellboy (@HellboyMovie) September 13, 2017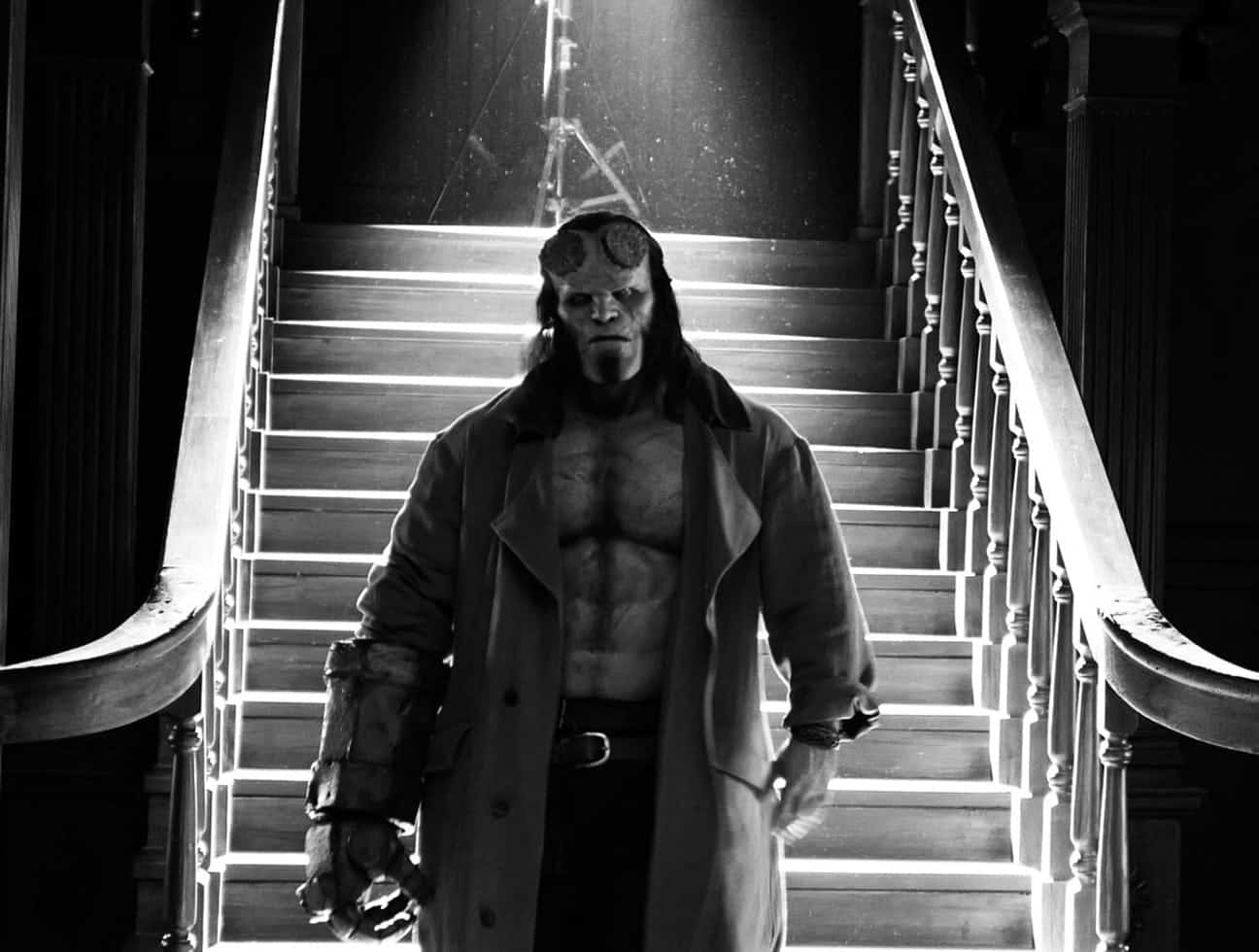 The film is said to be a much more gruesome and violent version of the character – according to Screenwriter Andrew Cosby:
"I can't really talk about specifics with regard to the story, which they're keeping a pretty tight lid on at the moment, but I can say that this is a darker, more gruesome version of Hellboy. Neil [Marshall] said from the very beginning that he wanted to walk a razor's edge between horror and comic book movie, which was music to my ears, because that's what I was shooting for in the script, and precisely what Mignola does so well with the comics."
He added:
"Honestly, everyone has just been working overtime to bring that Mignola magic to the big screen. The script is done, but work will continue as we move forward, always trying to make it the best it can be."
The film faced some controversy a couple weeks back, with actor Ed Skrein leaving the role due to concerns of whitewashing. Skrein said:
"It is clear that representing this character in a culturally accurate way holds significance for people, and that to neglect this responsibility would continue a worrying tendency to obscure ethnic minority stories and voice in the Arts. I feel it is important to honour and respect that. There I have decided to step down so the role can be cast appropriately," the actor wrote in a statement. "Representation of ethnic diversity is important, especially to me as I have a mixed heritage family. It is our responsibility to make more decisions in difficult times and to give voice to inclusivity. It is my hope that one day these discussions will become less necessary and that we can help make equal representation in the Arts a reality."
Here's hoping things go more smoothly for the film going forward.